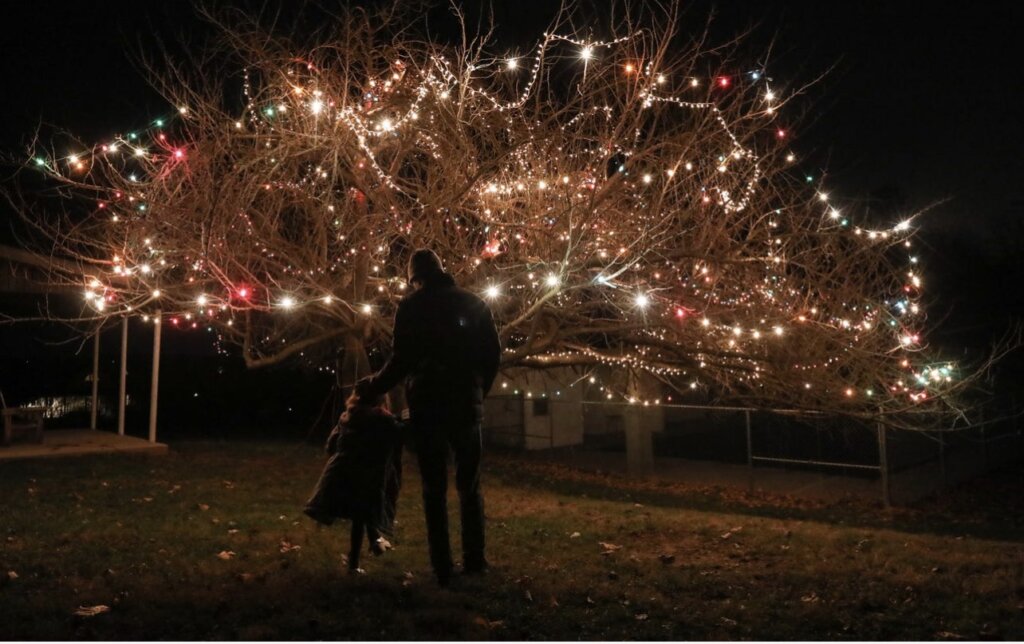 The beauty of Marydell Faith & Life Center is amazing in any season, but the holiday season brings a special touch.  As the days grow shorter, Marydell will once again bring light to the darkness in the shadow of Hook Mountain .  On December 3, as it has for the last 17 years, Marydell Faith and Life Center, located at 640 N. Midland Ave., will light a Tree of Peace and Light. The Tree stands for our hopes for world peace and as a memorial for loved ones we have lost and wish to honor. This year the ceremony follows a new event, Green Friday, on November 25.
This year the tree has a special memorial. Individual cloth strips with names of people lost have been tied gently to the tree by attendees honored at Marydell's retreats for Essential Workers the last two years.
"We have certainly seen our ups and downs this year" declares Sister Veronica of Marydell about 2022. Natural disasters, a war, an ongoing pandemic, and millions without the means to stay in their homes. During our lighting of the tree, we will be praying for all those affected by these events."  Marydell Faith and Life Center invites the local community to participate in honoring their loved ones in an amazing ceremony in person or via Facebook Live starting around 4:30p.
Tree Lighting Rituals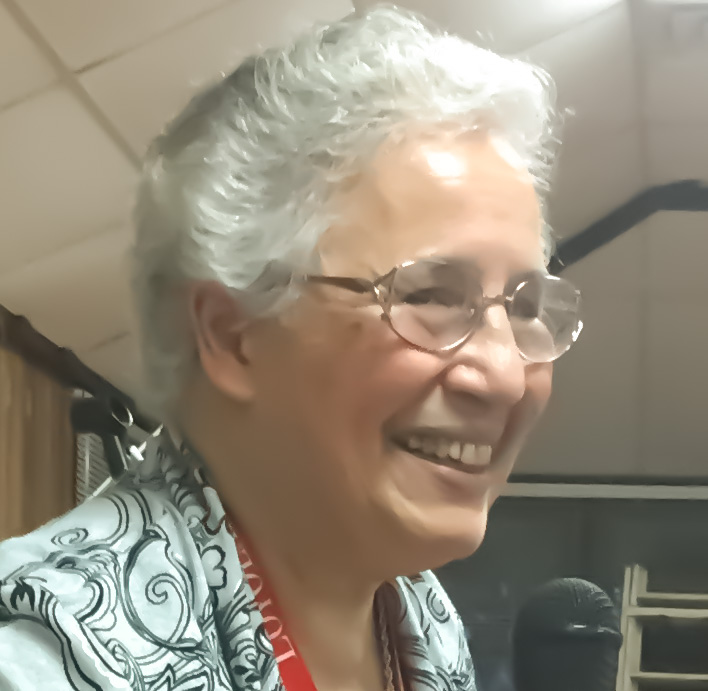 The lighting of a tree has long been a communal ritual of hope whether it is at Rockefeller Center or in the home. Nyack has its own history of tree lightings. Public tree lightings filled holiday skies at the "government plot", a name for the land on which the Nyack Post office would later be built, public. Citizens collected donations for the tree. Mrs. Grace A. Sayers, who lived near Memorial Park, donated a Tree of Light in Memorial Park In the 1920s. For many years, school children would gather in December to sing songs at sunset.
Brief History of Marydell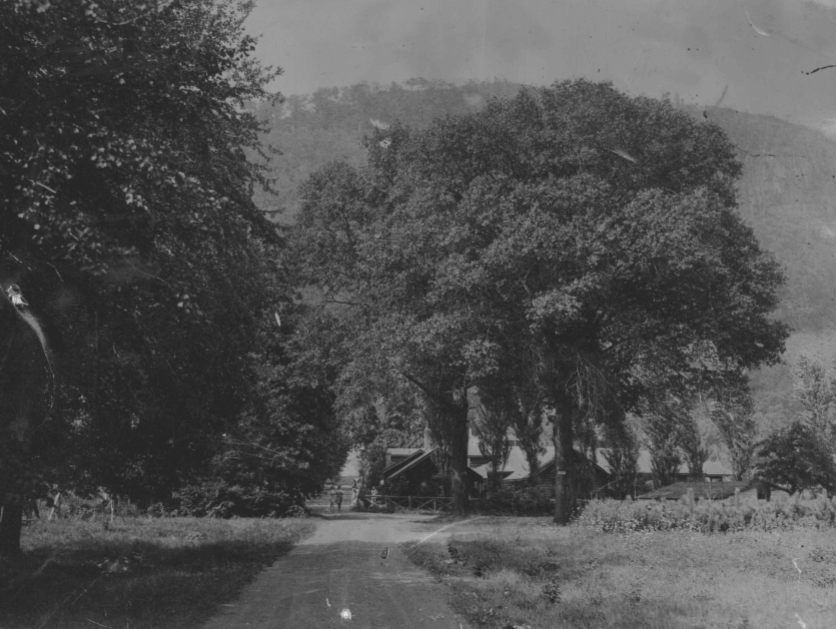 The Sisters of Our Lady of Christian Doctrine formed in 1910 in NYC. Later, in 1924, the sisters received a gift of 79 acres of farmland including a riverfront estate house once called Larchdell. The property stretched from the Hudson River to Rt. 9W and abutted Hook Mountain to the north. The sisters raised food for the poor. They named the farm, Save-A-Life Farm. 
Around the same time, the sisters hosted summer camps for inner city children. Summer overnight and day camps continued for many years for children, especially for those who had no experience of nature. Thousands of children and camp counselors over the years shared in outdoor activities like hiking, hayrides, craft making, swimming, and campfires.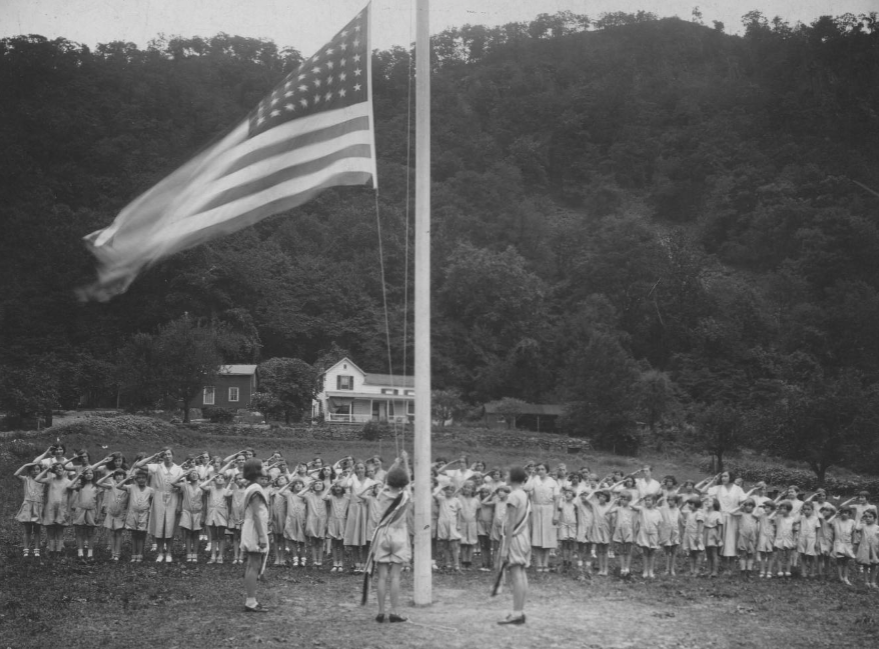 A Green Commitment
As the sisters age and their number dwindles, numerous changes have occurred at Marydell, but their commitment to nature has only strengthened. The sisters want to see their land protected from future development. Because of their commitment to nature, the sisters transferred 30+ acres to the Palisades Interstate Park Commission, becoming a part of Hook Mountain State Park and Rockland Lake State Park in 2017. The transfer of property enabled a new hiking trail, the Hook Mountain Summit Trail blazed white.It runs along the foot of Hook Mountain connecting Nyack beach State Park with the Long Path leading to the mountain top.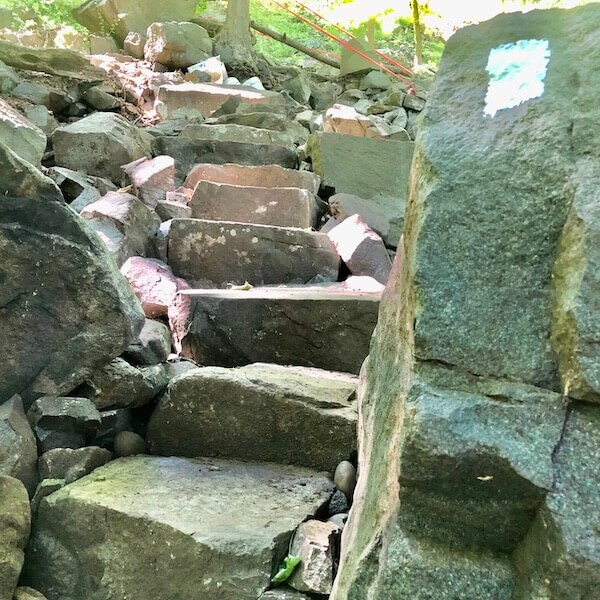 The New Marydell Nature Preserve
In October 2022, the sisters gifted an additional 8+ acres of undeveloped land stretching from N.  Midland Avenue to 9W near Radcliffe Drive to the Friends of Rockland Lake and Hook Mountain.  The Marydell Nature Preserve preserves from future development an existing white-blazed connecting Upper Nyack to Hook Mountain along with mountain springs.
Marydell Faith &Life Center
Marydell Faith &Life Center, a non-profit group, offers programs and services on the sisters' remaining 10 acres. Included on the property are meadows, historic cabins and a famous Sears kit barn. One to One Learning holds English language courses for immigrants at Marydell. In addition, Strawtown Studios, a group dedicated to teaching children about nature through science and art, is headquartered on the property.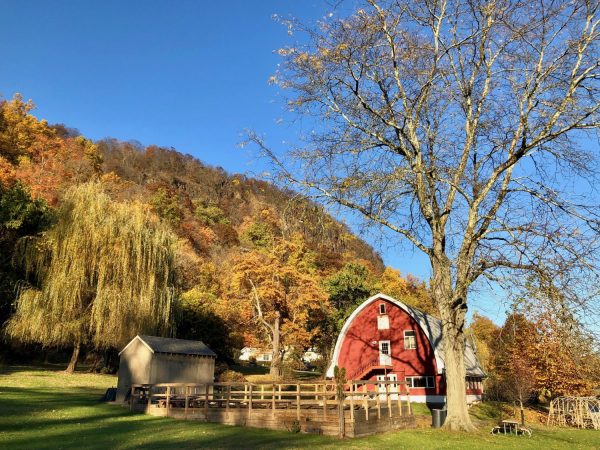 In the summer months, Nyack Center's Camp Nyack for children from grades 1-6 is held for children to experience nature and swimming. A summer learn-t-swim program for children has proven to be popular. The center also maintains a Children's Garden staffed by master gardeners who teach children how to grow and care for vegetables. Thousands of others gather at Marydell for weddings, spiritual events, or special occasions like the Historical Society of the Nyackssummer gala. The sister's commitment to children, learning, and nature remains as strong as ever.
Green Friday
Instead of a Black Friday Marydell is hosting "Green Friday" on November 25 from 10:30 to 1:00. This family-friendly gathering includes a nature walk along the base of Hook Mountain starting at 10:45 or a walk around the Marydell grounds. Later, a simple lunch will be served with seating around a firepit. 
Tree Lighting Ceremony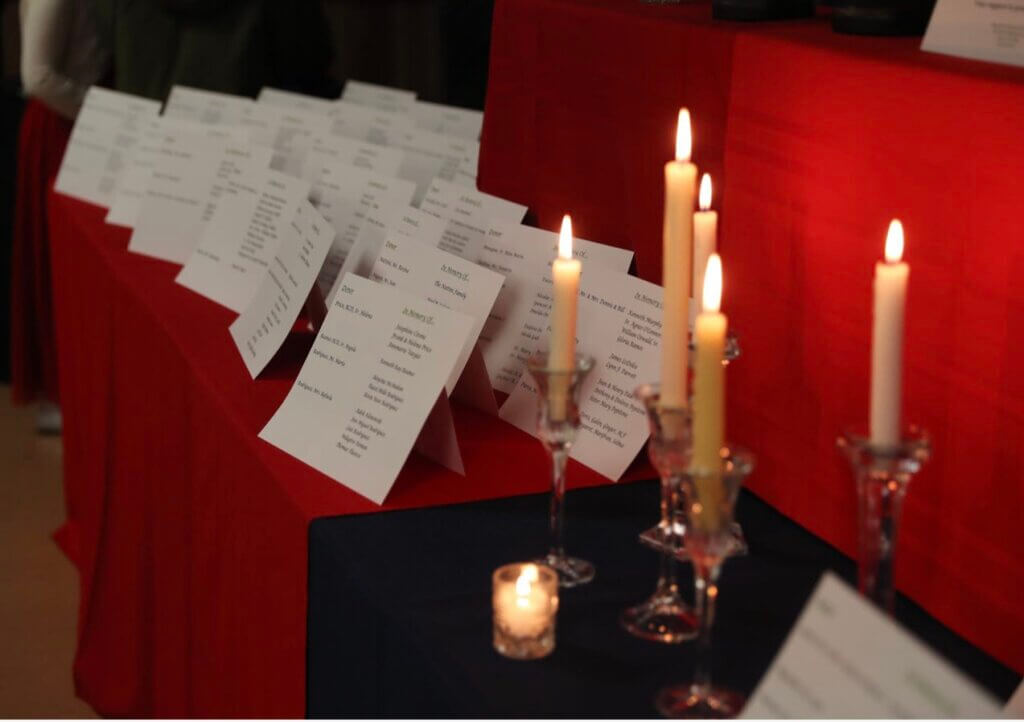 Arrival for the tree lighting program begins at 4p on December 3. The actual tree lighting near the Reflection Center begins around 4:45. A lighted candle path leads to the tree. Everyone is invited to participate in person. Parking is available on the grounds. Those who wish to honor someone may do so in advance through a small donation. A card of remembrance is on display with people's names and lights are lit in their honor. "Please join us in person or online," states Sister Veronica.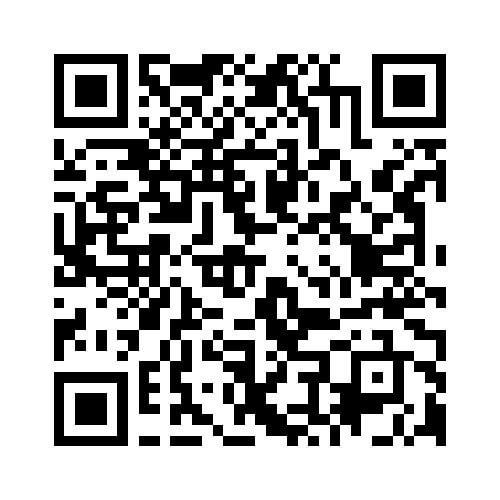 To Participate
Remembrance lights for loved ones may be reserved in advance with a small donation made either online at Marydell.org, using the QR code below, or by phone 845-358-5399. To attend please rsvp via email at mflc@marydell.org 
Michael Hays is a 36-year resident of the Nyacks. Hays grew up the son of a professor and nurse in Champaign, Illinois. He has recently retired from a long career in educational publishing with Prentice-Hall and McGraw-Hill. He is an avid cyclist, amateur historian and photographer, gardener, and dog walker. Hays has enjoyed more years than he cares to count with his beautiful companion, Bernie Richey. You can follow him on Instagram as UpperNyackMike.
Nyack People & Places, a weekly series that features photos and profiles of citizens and scenes near Nyack, NY, is brought to you by
Sun River Health
, and
Weld Realty
.