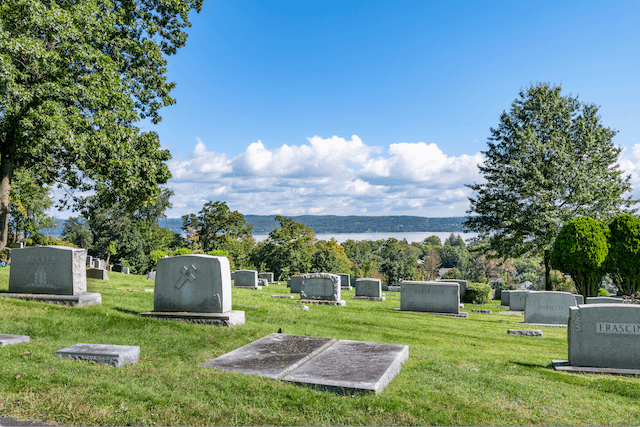 We recommend you walk scenic Oak Hill Cemetery this Sunday, October 23 and celebrate the lives of many "permanent residents" of the Nyacks who made their mark on the national, state, and the local stages.
Actress Helen Hayes, playwrights Ben Hecht and Charles MacArthur, artist Edward Hopper, author Carson McCullers and some of the earliest settlers of the Nyacks are buried here.
Meet at 1p, drive into the cemetery entrance on 9W between Sickles Ave and 5th Ave.
Tour guides from the Historical Society of the Nyacks will direct you where to park up the hill.
Cost is $10. Click here for advance registration
Rain cancels the tour