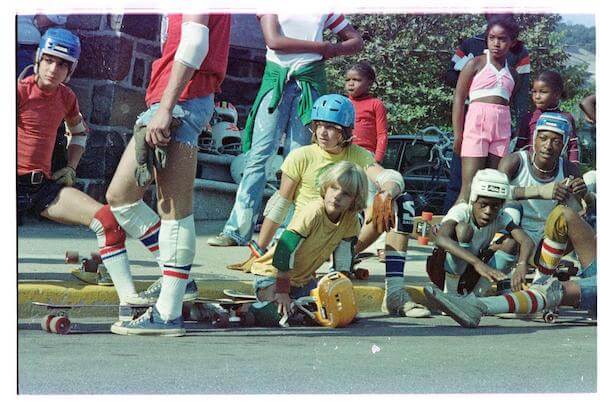 VIRGIN BLACKTOP: A New York Skate Odyssey, a documentary that chronicles a skateboard team that began in the river villages of Nyack, Grandview and Piermont in the 1970s will be screened in Memorial Park on Friday, August 19 at 8p.
VIRGIN BLACKTOP is an uplifting and sometimes heart-breaking coming-of-age story about a funky crew of suburban New York City kids. To be specific, they were Rockland kids. When they met in 1977, they had nothing in common except a passion for skateboarding. Despite their vastly different ages, races and economic backgrounds and with their parents hands-off approach, they formed a competitive, traveling team of spirited outsiders called the "Wizards". Now, nearly 40 years later, they remain lifelong friends but their lives have followed very different paths, from boardrooms to jail cells.
Nyack Village Trustee Donna Lightfoot Cooper will welcome the audience and introduce filmmaker Charlie Samuels and other Wizards who are present before the film.
Playing for free in Memorial Park, next to the river and under the stars, starting at 8:00 PM on Friday, August 19. Rain date, Saturday, August 20. Bring your own blanket, or better yet, lawn chairs.
Presented by Rivertown Film with VIRGIN BLACKTOP and Nyack Film Festival, with thanks to important funding from friends of Visit Nyack.
Community Partners for this free screening include: The Village of Nyack, Nyack Chamber of Commerce, Visit Nyack, ACADA, The Nyack Center, Nyack Merchants United, and Nyack NAACP.
 A discussion with filmmaker Charlie Samuels and members of the Wizards will be held on Zoom, on Tuesday, August 23, at 6:00 PM. Registration (name and email) is required.
To learn more, read: Nyack Sketch Log: Skateboard Wizards