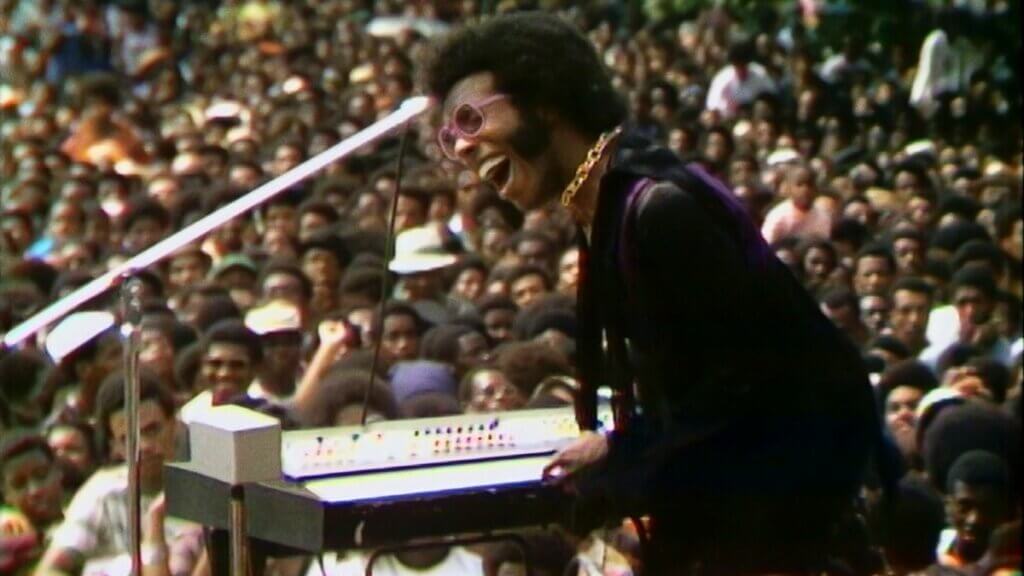 Summer of Soul (… Or, When The Revolution Could Not Be Televised), an award-winning documentary about the 1969 Harlem Cultural Festival, is playing at the Garner Arts Center on Saturday at 8 pm.
We highly recommend making the trip to Garnerville to check out all the amazing performances.
Directed by Ahmir "Questlove" Thompson, best known as the drummer for The Roots and bandleader for The Tonight Show, Summer of Soul focuses on the outdoor festival in Harlem's Mount Morris Park that took place the same summer as the famed Woodstock festival and boasted an attendance on par with that concert 100 miles away.
It featured dozens of extraordinary performances by artists including Stevie Wonder, Sly and the Family Stone, Nina Simone, B.B. King, the Staple Singers, the 5th Dimension, David Ruffin, Mahalia Jackson and Gladys Knight and the Pips.
Over 300,000 people attended, yet it received virtually no coverage from the mainstream media. The 40 hours of never-seen-before footage was originally shot by the late television pioneer Hal Tulchin, but has largely remained in storage for the past 50 years, keeping this incredible event in America's history lost – until last year.
Pre-order tickets here. $10 general admission. $8 for members and tenants of Garner Arts Center, seniors, students, veterans, and members of Rivertown Film (Rivertown members, use the discount code RIVMEM).
For more events, visit our friends at Visit Nyack.
Send your recommendations.