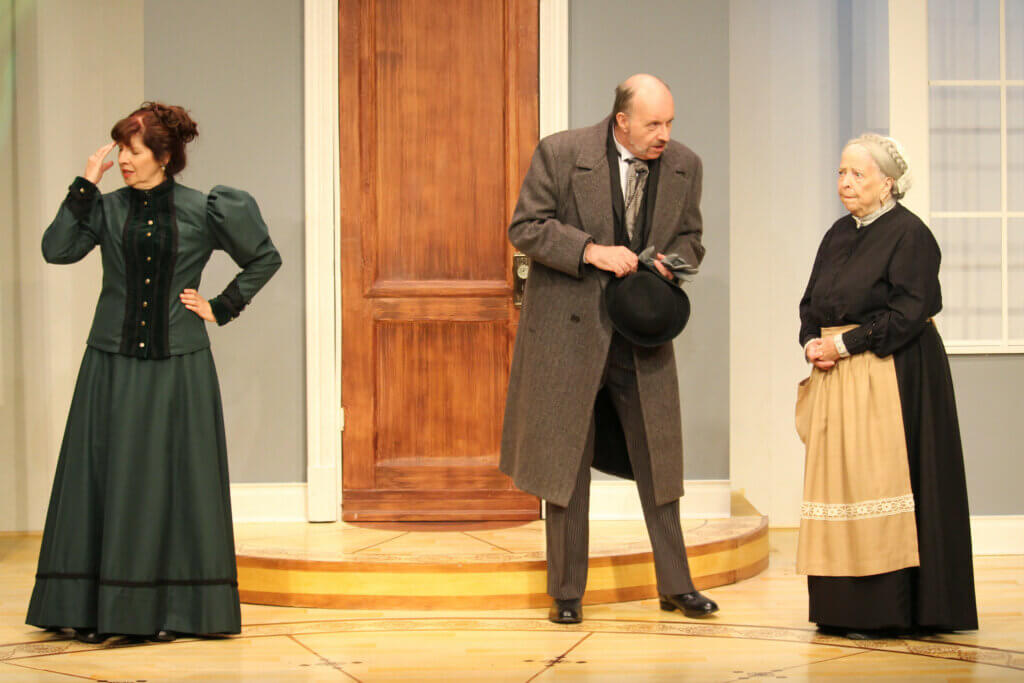 If you've been waiting patiently for the continuation of Henrik Ibsen's iconic 1879 play, A Doll House, to arrive in the Hudson Valley, you're in luck this weekend. One hundred and forty-three years later, A Doll House, Part 2, written by Lucas Hnath and directed by Michael Edan, is now playing at Nyack's Elmwood Playhouse.
We recommend taking in one of the Friday or Saturday shows (8 pm showtimes), perhaps paired with a pre-game meal at one of Nyack's lovely and accommodating restaurants (I still haven't tried the new expanded Alain's on Main Street, but it's on my summer agenda.)
If you've forgotten — and who could blame you, it's been nearly a century and a half! — at the end of the original A Doll's House, Nora Helmer famously walks out of her house leaving her husband and three children. Fifteen years later there's a knock on the door.
A press release from Elmwood Playhouse says that this "provocative and funny play, Hnath explores Nora's return and the struggle over power and equality that defines relationships. A Doll's House, Part 2 received eight Tony Award nominations in 2017, including for Best Play, and the Outer Critics Circle Award for Outstanding New Broadway show."
You can buy tickets in advance the Elmwood Playhouse website.
For more events, visit our friends at Visit Nyack.
(PS – there's also a mini golf tournament on Saturday morning at Germonds Park in West Nyack. Peep game!)
(PPS – In case you missed the first season of A Doll's House and want to catch up.)