This week in the Villages: A special municipal meeting and music in Nyack. The Village of Nyack will hold a meeting on Tuesday, July 12 at 5 pm to discuss progress on the Broadway Streetscape Project. Music on the Hudson concert series continues the same day at 7pm with a performance by Sign of the 4 , your weekly weather prediction, Covid updates, upcoming meetings and much more!
Construction briefly halted on Broadway Streetscape Project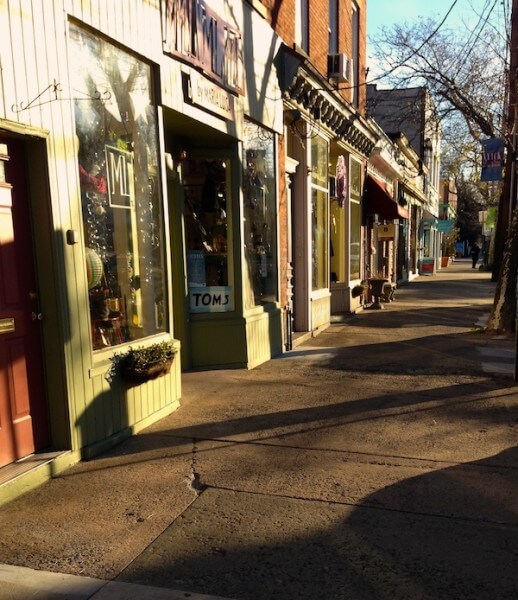 Road work on the Broadway Streetscape project was halted briefly on Thursday last week when new vaults were discovered in the area of Strawberry Place, delaying the concrete pour. Construction continued on Friday.
A special meeting of the Village Board will be held on Tuesday, July 12 at 5 pm via Zoom to discuss the next phase of the Broadway Streetscape Project will explore the next phase of the project. An agenda for the meeting and the Zoom link are available on the Village of Nyack website or by clicking here.
Stay tuned . . .
In Other Relevant News
Weather Prediction
Temperatures will creep up over 90 degrees for Tuesday and Wednesday. Rain is forecasted for Tuesday. Evening temperatures are milder making for good sleeping weather. Evening thunderstorms expected on Sunday. [National Weather Service]
Covid Update
Severe cases and hospitalizations in the greater Nyack area remain relatively low. As of July 11, the CDC is classifying Rockland County at a "low" Covid threat level.
Testing Info
More than 81.4% of eligible people in Rockland County are vaccinated with at least one dose. To schedule an appointment for a 1st dose, 3rd dose (for immunocompromised), or booster COVID-19 vaccine from any Rockland County Department of Health Clinic visit rocklandgov.com/departments/health/. To search for additional COVID-19 vaccination opportunities nearby visit vaccines.gov.
Find a COVID-19 testing site near you, by visiting coronavirus.health.ny.gov. Individuals who have questions regarding eligibility or access for testing should call the New York State COVID-19 Hotline at 1-888-364-3065 or visit the NYSDOH website covid19screening.health.ny.gov.
Village Updates
Nyack
Drop off humanitarian aid for victims of the war in Ukraine (, including first aid, painkillers, blankets, baby food, diapers, non-perishable food, antibiotics and more, at Village Hall, 9 N. Broadway (or at the Orangetown town hall, 26 W. Orangeburg Rd.).
Upper Nyack
Orangetown
Clarkstown
The Technical Advisory Committee, which "evaluates the technical adequacy of land development applications and decides their readiness for Planning Board review," meets most Wednesdays, including Wednesday July 13, from 10 am to noon, in the town hall's Historic Map Room.
For a calendar list of all Clarkstown meetings and events, click here.
Other Local Updates
South Nyack advocates have filed a petition with the town of Orangetown seeking to show support for a new Elizabeth Place Playground — the grassy play area and dog park just south of 87 and right off the Esposito trail. After South Nyack dissolved in March, the town found the playground equipment at Elizabeth Place was unsafe and not compliant with ADA regulations and removed it. A new ADA compliant park has been proposed and advocates want to see the proposal approved and implemented. Click here to read and/or sign the petition.
Nyack Schools
Masks are currently optional for all students and staff in all Nyack district schools.
Rockland-wide
The Reviving Rockland Restaurants Grant Program will reimburse businesses between $5,000 and $25,000 for past expenses or fund future expenses for eligible outdoor dining COVID-19 mitigation equipment. Eligible entities include restaurants, food stands, food trucks, bars, saloons, lounges, taverns, bakeries, delis, cafes, breweries, wineries, and other similar places of business. For more information and to download an application visit rocklandgov.com.
Fill out this survey to help the county provide better digital services.
Connect with Nyack News and Views
We want to hear from you! Send thoughts, ideas, news tips, as well as meeting and events announcements to us at info@nyacknewsandviews.com.