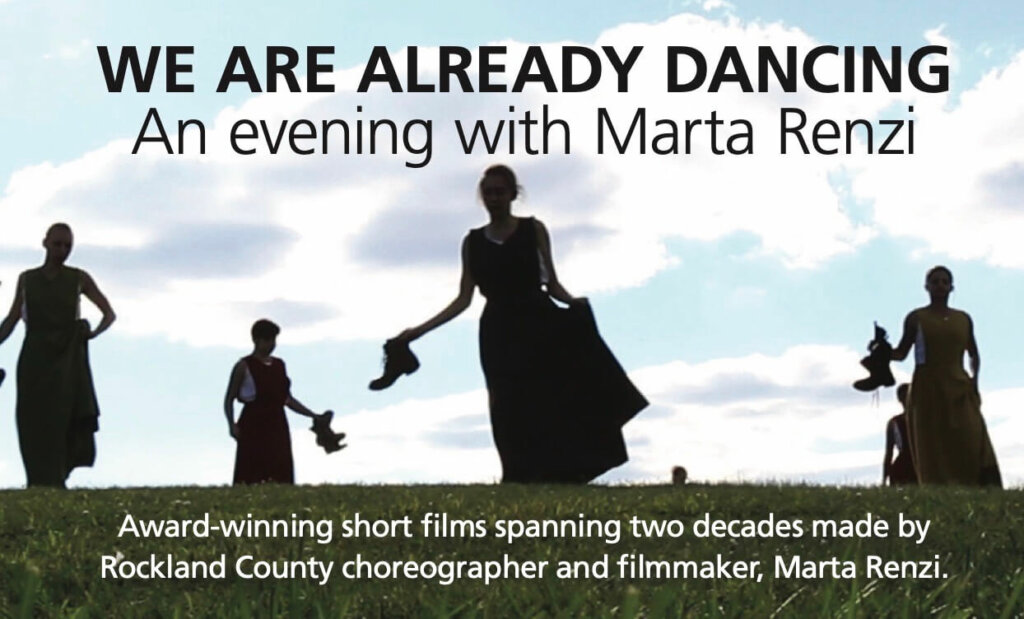 Summer evenings in Nyack will be even more special on July 13 when a triple feature is playing, We Are Already Dancing: An Evening with Marta Renzi hosted by Rivertown Film in the Edward Hopper House Museum gardens (82 N. Broadway).  Marta Renzi, an award-winning choreographer and filmmaker, will guide viewers through two decades of her unique dance films. Renzi's films are personal statements. Her organic dances reveal the unspoken personality of the dancers. Her unusual choice of locations become an additional character in her cinematic stories. An evening flowing through ten of her short films in the natural setting of Edward Hopper's boyhood home hosted by Rivertown Films on a midsummer evening in Nyack is a must-see event.
About Marta Renzi, Filmmaker
Marta Renzi has won 30 awards from 400 film festivals in 39 different countries. While her reach is global, many of works have local settings including Nyack and nearby. In the magical realism of The Welcome Table (2006), the core setting is a Nyack laundromat; it also includes tableaus in Upper Nyack, such as an old Victorian home (since renovated) and a building Edward Hopper depicted in his "Seven A.M." painting. Her Magnum Opus, a 2017 feature-length film, was filmed on location in Upper Nyack near where Renzi lives.
Renzi and her husband, the writer Daniel Wolff, discovered Nyack in 1981. They were introduced to the town by Sally Poundstone, the Mamaroneck librarian (Wolff grew up in Mamaroneck). That same year, Renzi and Wolff found a fixer-upper near Poundstone's house. They have lived there ever since.
Trailer for Her Magnum Opus
Renzi – Dancer & Choreographer
Renzi began dancing at age seven, when she played Peter Pan in her teacher's garden in her hometown, Williamstown, MA. A "one-dance-instructor town," she said of Williamstown, with a smile. She moved to New York City in 1976 gaining experience in dancing, including working under Twyla Tharp on the film Hair.
But Renzi was always more interested in choreography and teaching than performing. She has created over 75 dances and has taught in Chile and Paraguay. Her passion is taking her work outside the constraints of the concert hall and into new and unmarked spaces, often outdoors. She described site-specific dances as "liberating"; they were often free to the public, and she found new audiences outside of the formal dance community.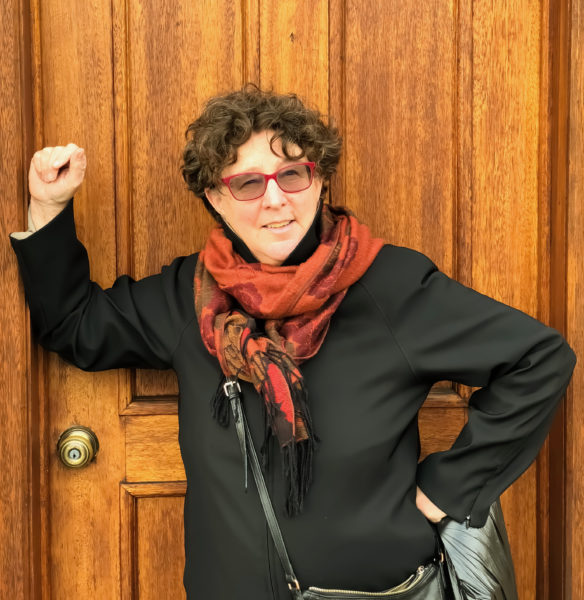 Renzi's Dance Films
In 1981, the film world discovered Renzi. She was hired to conceive and choreograph a 30-minute video dance for PBS Boston New Television Workshop. You Little Wild Heart uses Bruce Springsteen's songs and is set in the then-gritty streets of Somerville, MA. Renzi got a second opportunity to make a film, this time for PBS Minneapolis when she co-directed Mountainview with her brother-in-law, the filmmaker John Sayles (Return of the Secaucus 7, Lone Star, and Brother from Another Planet are among his credits). The location for the piece was the old Mountainview Lodge on Mountainview Avenue, just west of the Upper Nyack border.
Trailer for We Are Already Dancing
The advent of digital cameras streamlined the production of dance films. Renzi's dozens of films shooting dance films became even more doable than the higher cost film productions. Renzi has self-produced dozens of short site-specific dance films, exploring the theme of movement through time. Her films have been shown worldwide. The films feature Renzi's core themes of nature, parties, spontaneity, multi-generational relationships, and playfulness. Renzi manages to combine such themes with a surprising range of music, including klezmer and classical.
About Rivertown Film Society
The first movie shown by Rivertown Film was auspicious in every respect. The Cameraman starring Buster Keaton was a silent classic about film and was shown the week after 9/11 in the old Nyack High School gym on 16mm film. Comedy was a relief and Rivertown Film found an audience. Rivertown was founded on a simple principle of showing films that you couldn't see in commercial theaters. Rivertown Film has gone through many changes over the last 20+ years as Nyack's only movie theater including a long-time presence at the Nyack Center. Matthew Seig, director of Rivertown Film since 2006, is excited about showing Renzi's dance films at Hopper House.
Like other non-profits affected by the pandemic, Rivertown Film's ardent community of followers are more than ready to dance along with Marta Renzi's films.
About Edward Hopper House Museum & Study Cente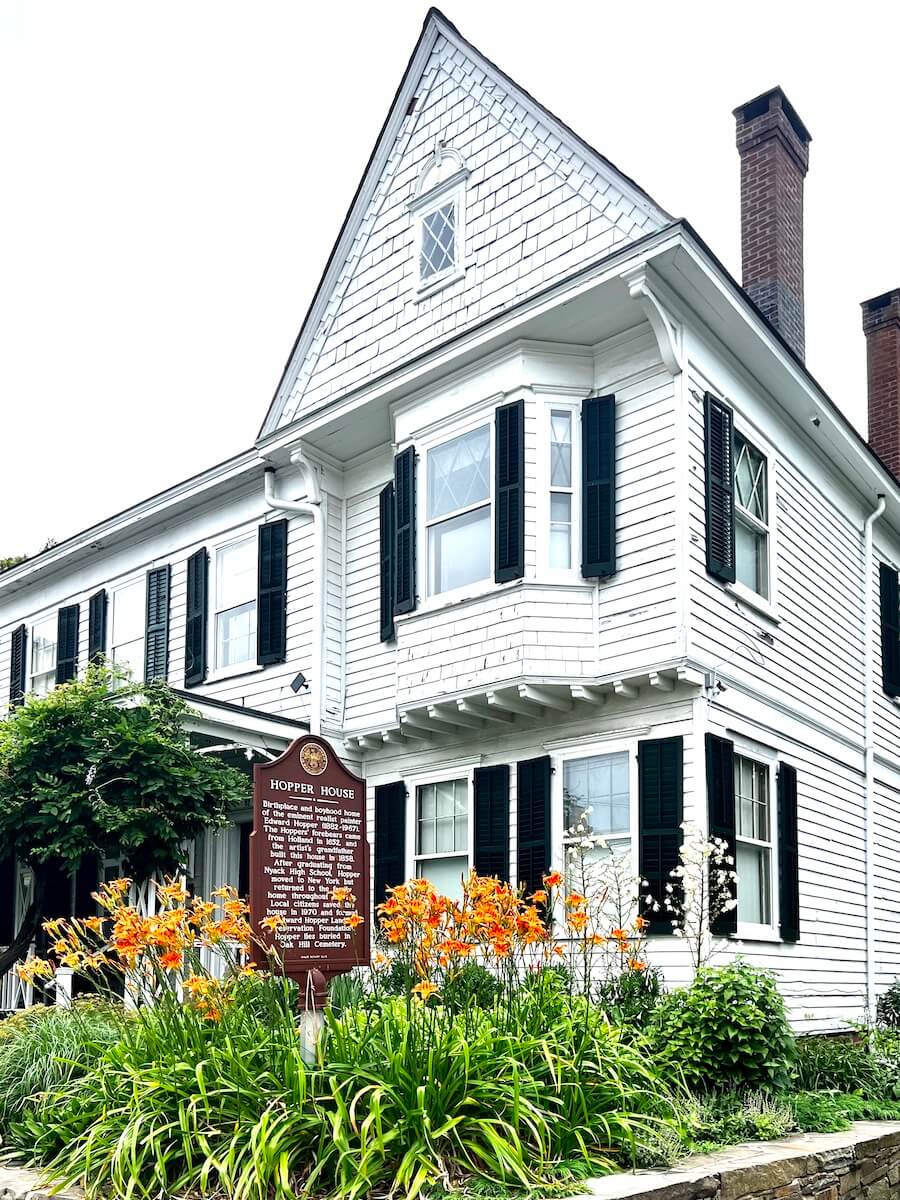 Edward Hopper House Museum and Study Center celebrated their 50th anniversary in the middle of the pandemic through special zoom events. The difference to the situation today is astounding. The museum is now open three days a week, new exhibits appear regularly, and their summer event schedule in the intimacy of Hopper's boyhood backyard is packed. The renovation of the gardens a few years ago has created an inviting space for events of all sorts, thanks to the work of the museum staff. Hopper House is one of the few historical museums devoted to the birthplace of one America's most iconic artists.
Hopper House History
Edward Hopper's (1882-1967) birthplace was built in 1858 by the artist's maternal grandfather, John Smith. The house served as Hopper's primary residence until 1910 when he was 28. A graduate of Nyack High School in 1899, Edward commuted to New York City for art school. In 1913, he moved to an apartment and studio at 3 Washington Square North, where he lived for the rest of his life, but he continued to visit his sister, Marion, in the Nyack home throughout his lifetime.
Marion, Edward, and his wife, Josephine, died in 1965, 1967, and 1968 respectively. They are buried in a family plot at Nyack's Oak Hill Cemetery. After Marion's death in 1965, the house fell into disrepair, but was saved from demolition by Nyack residents). Since 1971, Hopper House has been a non-profit art center. It is now listed on the National Register of Historic Places.
Since 1972, Edward Hopper House Museum & Study Center has hosted numerous exhibitions every year, maintains an archive of Hopper boyhood artifacts, and is the largest repository of painting by Jo Nivison, Edward Hopper's wife, a painter who influenced much in Hopper's mature work.
Hopper House Summer Events
Jazz, Music in the Garden begins on July 7 and continues an additional eight Thursday nights at 7p.  A special feature this year is a celebration of Edward Hopper's 140th birthday in his very own boyhood backyard on July 21 featuring the Anita Brown band. The experience of jazz at dusk in Hopper's shady background is one of Nyack's most long standing and unique local events.
Triple Feature
The evening will consist of 10 short Renzi films including her newest work, Bronx Magic. At their conclusion Renzi will talk about her work. Showing is July 13 at 8p. Rain date is July 15, 8p. Seating capacity is limited. Bring your own chair. Register here.
It is an evening of art, dance, film, and local history. Edward Hopper is smiling from the other side at what his boyhood backyard has become. Perhaps Renzi can create a film in the lovely Hopper House Garden in the future?
Michael Hays is a 35-year resident of the Nyacks. Hays grew up the son of a professor and nurse in Champaign, Illinois. He has recently retired from a long career in educational publishing with Prentice-Hall and McGraw-Hill. Hays is an avid cyclist, amateur historian and photographer, gardener, and dog walker. He has enjoyed more years than he cares to count with his beautiful companion, Bernie Richey. You can follow him on Instagram as UpperNyackMike.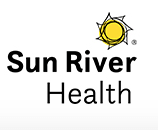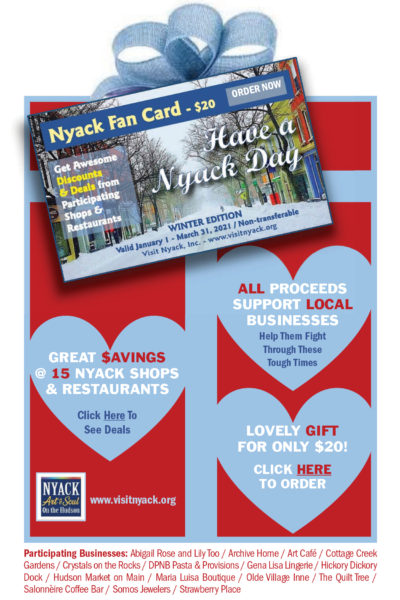 Nyack People & Places, a weekly series that features photos and profiles of citizens and scenes near Nyack, NY, is brought to you by
Sun River Health
,
Nyack Fan Card
, and
Weld Realty