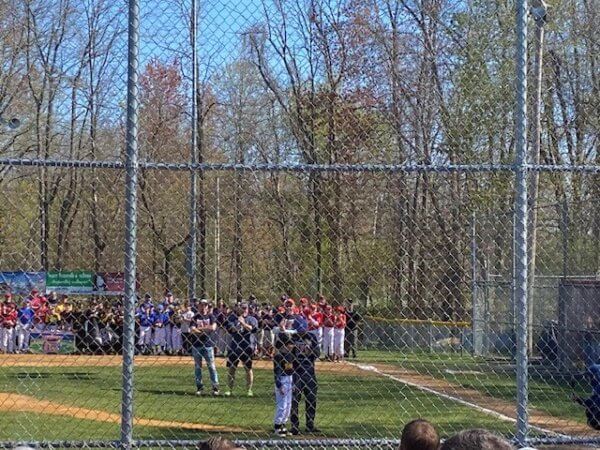 While the major league season is just approaching its midpoint (with the Yankees and Mets both handily leading their divisions, we might add — let's not discuss my woebegone Mariners, too depressing), youth baseball and softball leagues are now entering the end games: all-star tournaments for the kids and charity games for coaches.
This Friday, the Weekly Rec implores you to support these end games and head to Liberty Field (located at Liberty Elementary School in Valley Cottage) for the Nyack Valley Cottage Congers Little League (NVCCLL) coaches home run derby and all-star game.
The festivities start at 6 pm. Proceeds will go to the league and the Ultimate Sacrifice Foundation, which supports the well-being of service members, veterans and military families. On Saturday, you can see the league trophy presentations, back at Liberty, Saturday, 3 pm.
To entice you further or if you're just looking for a feel-good story, here's a video put together by NVCCLL that shows beautiful, tear-jerking scenes from the official Opening Day festivities. They include the introduction of Ukrainian refugee playing baseball for the first time this year and a player coming back after battling cancer. So first, grab a box of tissues.
Editor's note: In the interest of full disclosure, I should say that I am on the board of NVCCLL. Because of this, I know how much work these volunteer members, coaches and parents put into this league. It's a wonder and a great asset to the community. Go show your support!
Editor's note, Part 2: Send the Weekly Rec your own recommendations for outings and events at info@ny