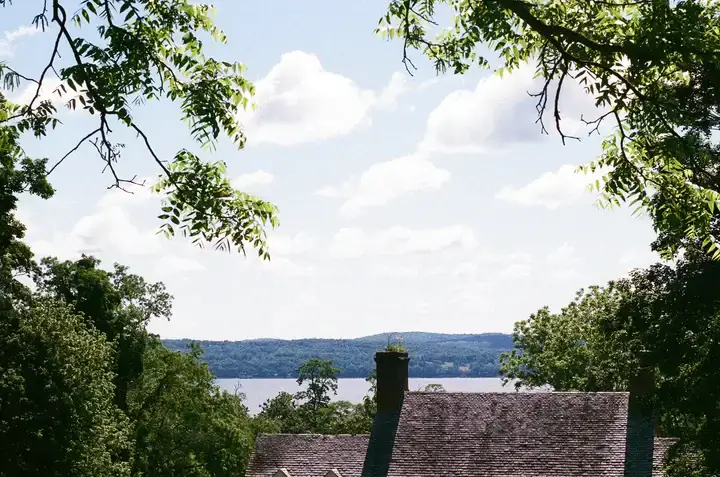 Lisa Levart, a Rockland County photographer whose work is on display at River Hook and on film through Rivertown Flim this weekend, is a storyteller with her lens.
Her art, which Levart thinks of as "co-creating," is inspired by the story of her subjects.
"My process starts with a conversation," Levart says in an April presentation for "Inspired," a fundraising event featuring 14 Rockland County artists that can now be streamed through Rivertown Film's website.
She asks women, who are the primary subject of her work: "'What story do you want to express? How do you want to be seen?' In that way, I am witness to the radical act of each woman saying, 'I am here. See me.' Women are my inspiration, and my goal is to reveal vibrant spiritual life.'"
Well, after watching her three-and-a-half-minute presentation, I was inspired to include "Inspired!" as this week's Weekly Rec. (Rivertown warned me this might happen, saying, "Inspiration is contagious.")
Through June 20, you can watch Levart and other artists explain, in beautifully-choreographed TEDTalk-ish presentations, what inspires them through Rivertown Film's new online streaming channel.
You can stream and be inspired free of charge, but Rivertown Film, a nonprofit organization dedicated to inspiring filmmakers and artists of all stripes, would appreciate any donations you can provide.
Looking for an inspiration you can walk to?
This weekend, you can also see Levart's on-going series, "Still Here: Women of the Ramapough Lenape Nation", a collaboration with Grandma Clara Soaring Hawk, on display at River Hook, 611 North Midland Ave., Upper Nyack, NY. There is an opening reception at 4 pm, Saturday, June 18.
Editor's note: Send the Weekly Rec your recommendations and events at info@nyacknewsandviews.com.