by Vincent Pinedo, MD
With more than 40% of baby formulas out-of-stock across the United States, parents everywhere are stressing out and looking for solutions.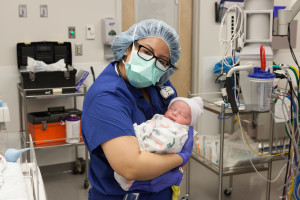 Below are a few pieces of expert advice on how to navigate the current baby formula shortage and make sure your baby is healthy and fed.
If you cannot find the baby formula you usually buy, talk to your pediatrician about switching brands. It is safe for most healthy babies to switch to any FDA-approved baby formula
Many grocery stories are out-of-stock of formula, but try shopping at other stores, such as convenience stores, bodegas, local pharmacies, or baby specialty stores
Try looking for formula online using the Instacart app or visiting the websites of big-box stores such as Costco, Wegmans, or Walmart
If you are running low on formula, do not dilute it with water. Babies need a certain amount of nutrients, and diluting formula could lead to serious brain health issues for your baby
Do not make your own baby formula. It is very hard for parents to make it with the right amount of protein and minerals that your baby needs
If you can breastfeed, give it a try. You can also find a safe, local breastmilk bank to purchase breastmilk through the Human Milk Banking Association of North America
Talk to your pediatrician about introducing some solid foods to your baby's diet if your baby is over six months of age. Some good solids to start with include fortified cereal and mashed bananas or avocado
Avoid baby formula substitutes, including cow's milk, unless your child is over one year old
About the author: Vincent Pinedo, MD is a pediatrician and the Pediatrics Site Medical Director at Sun River Health Jeannette J. Phillips in Peekskill.
About Sun River Health
Sun River Health is a network of 43 Federally Qualified Health Centers (FQHCs) providing primary, dental, pediatric, OB-GYN, and behavioral health care to over 245,000 patients annually.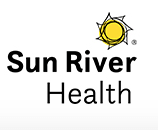 This article is sponsored by Sun River Health.