by Mike Hays
Nyack is no North Pole, but historically it has not lacked in wintertime attractions. Not only was Nyack home to the ice bridge, which crossed the frozen Hudson River to Tarrytown, it was a sleigh center. Sleigh racing became a winter sport in pre-automobile Nyack. On January 24, 1891, horse-driven sleighs assembled to compete on a course from Upper Nyack to the First Baptist Church on N. Broadway. Crowds lined the street as racers competed for a purse that amounted to $3,000 in today's currency.
Sleighs were important everywhere in pre-automobile days. They were the only reliable transportation for snow-packed, icy roads–or for crossing the ice bridge. And in the Lower Hudson Valley, Nyack was the manufacturing hub for sleighs, drawing both sporting and fashionable types to Nyack for sleigh equipment of all kinds.
Sleigh-making in Nyack
Two full-service sleigh manufacturers began producing sleighs around the time of the Civil War. It made good sense for carriage makers to have a second "winter" business so they could work year-round. Unlike modern automobile manufacturing, where components are built in different locations and assembled in one plant, the Nyack companies made each part and assembled the sleighs in one location. Metal workers, upholsterers, carpenters, leather workers, and painters worked under one roof.
The "Model T" sleigh of its time was the Portland cutter, a single-seat, two-person sleigh that was inexpensive and easy to manage. Nyack sleigh shops stood out because local designers, drawing upon European models, created fashionable custom sleighs. Fancy two- and three-seat models sold mostly outside Nyack, but high-rollers purchased large three-seat models.
The Wright Factory
E.L. Wright began making carriages in 1843. He also made wagons, harnesses, and over 27 different kinds of sleighs. His large factory was located in a three-story wood-framed building at Hudson and Railroad Avenues (now called Depot Place).
The Wright factory was near the Nyack Railroad Station, so it was a convenient location to send finished sleighs to distributors. The wood factory burned down in the 1880s and was rebuilt in 1887 as a brick factory that was run by Wright's son, Ornan P. Wright.
O.P. Wright's designs were often featured in Carriage Monthly, a national trade magazine. His Russian Six-Seat Vis-à-Vis sleigh body had panels on all sides that represented a shell with tiger heads carved at the doors. The bodies were painted in ultramarine blue striped with light blue. The sleighs were trimmed in blue cloth. The cushions had diamond-plaited tops with fancy buttons. And the rugs were blue with narrow red stripes bound with laces.
The Christie Factory
Aaron Christie was the first to make carriages and sleighs in the village, starting his business in 1835 on Broadway near Main Street. Christie lived nearby on Broadway, next to what was at the time the Presbyterian Church and is now the Nyack Center. In front of the house was a town water pump, popularly known as the Christie Pump. Christie soon moved his factory to larger quarters on Liberty Street, between Church and Jackson Streets (now a part of Nyack Plaza), near the Nyack Evening Journal building. Several shops were clustered together, including, in one corner of the building, a harness maker and carriage trimmer; and elsewhere, a blacksmith shop, wheelwright shop, and the painting room.
Christie's sons, Augustus E. and James H., expanded the business in 1871, prospering as the A.E. & J.H. Christie Company, makers of fine carriages & sleighs. Like O.P. Wright, it was a national business, advertising in the Carriage Monthly. Not to be outdone by Wright, in 1888 the Christies also offered a fancy six-passenger Russian sleigh.
Sleigh Road Rage, Accidents, & Social Parties
With so many sleighs on the road, conflicts were inevitable. A. J. Smith of Upper Nyack was returning from 8:11 train one morning in his cutter. .As he reached the center of town on Broadway,  Edgar Smith pulled up beside him as if to give hime the "brush". When A.J. saw this, his eyes glistened and he sent his horse ahead for all it was worth. He sped ahead satisfied that he hadn't let the other Smith get in front of him. When he finally turned around, he realized Smith had turned up Main St. and hadn't been racing at all. People who had seen the incident roared in laughter.
Sleigh driving was not all fun. Accidents were not uncommon. In 1875, a young couple left the home of Mr. Knapp on Highland heading to Rockland Lake. Mr. Knapp observed the horse and overturned sleigh returning  and raced to stop the horse at High St. The young couple were bloodied. Cause of the accident was hitting a stone. In 1889, a large sleigh with six people aboard traveled from Norwood to Central Nyack turning onto Highland (9W) and, upon turning onto Depew Ave toward downtown Nyack, the sleigh tipped over. No one was hurt and the driver was able to hold onto the reins and stop the team of horses.
Sleighs could hold a number of people. For example, in 1887, sixteen women took a sleigh to the county almshouse in Viola from Nyack, a distance of eleven miles.  It was a big deal for the women to go alone, although the driver was an African American from Demarest stable. They had lunch at the almshouse and declared it clean and welcoming. They returned just as darkness fell at 5:30p.
The 1/24/1891 Sleigh Race on N. Broadway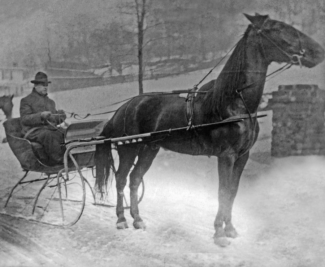 It was a Tuesday afternoon in 1891 when the trotters assembled for a pre-arranged, informal competition. The conditions were perfect, with snow-packed, icy roads. It was quite an assembly of horseflesh and sleighs. At least seven riders from Nyack participated, as well as at least four from nearby towns. George Chapman, who played golf and tennis in the summer months at the Nyack Country Club and was an officer of the Nyack National Bank, was lined up a the start. The race course on Broadway Avenue, between the First Baptist Church and the Upper Nyack line near Highmount Ave., is a straight run of a quarter mile. The gathering of over 10 horses and sleighs must have filled many front yards and nearby fields. There's no available record of exactly how far the race course stretched, what the rules of the competition were, or who won the purse. Owners claimed to be only "brushing" for the fun of it, but the prize money was significant. The Rockland County Journal did take note, though, that "many groups gathered on both sides of Broadway to witness the contests and that the sleighing was superb." The races lasted all afternoon only thinning out as the sun set beyond the Nyack hills.
See also
Photo credits:  Photos courtesy of the Nyack Library
Michael Hays is a 30-year resident of the Nyacks. Hays grew up the son of a professor and nurse in Champaign, Illinois. He has recently retired from a long career in educational publishing with Prentice-Hall and McGraw-Hill. Hays is an avid cyclist, amateur historian and photographer, gardener, and dog walker. He has enjoyed more years than he cares to count with his beautiful companion, Bernie Richey. You can follow him on Instagram as UpperNyackMike.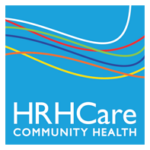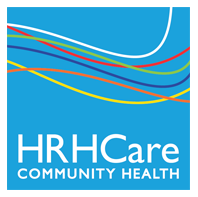 Nyack People & Places, a weekly series that features photos and profiles of citizens and scenes near Nyack, NY, is brought to you by
HRHCare
and 
Weld Realty
.