Grassroots Benefit, Founded in 1997, Has Been Helping the Homeless for 25 Years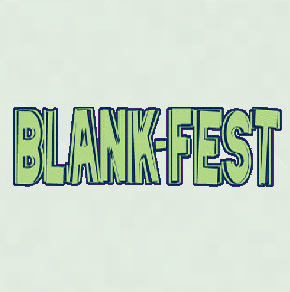 Blank-Fest, an annual benefit concert, was born in 1997 to raise and distribute blankets for NYC's homeless. Since then, over 16,000 donations have been raised for the less-fortunate.
The live show, held every year in Nyack, NY, went "virtual" last December, netting donations which resulted in over 500 blankets that were distributed to both homeless on the streets of New York and in chosen shelters. The past 24 years have featured some of the best indie and even major-label talent in the business. This year marks the 25th annual show with even more talented performers being scheduled.
Originally founded by indie musicians from the Hudson Valley suburb of New York City, Blank-Fest is the personification of a grass-roots effort. Everyone involved did so on a strictly voluntary basis. With no official organization, budget, or hierarchy to speak of, this Event has come back every year for the past quarter-century to raise blankets for those in need, with an eye on distributing them directly to people literally living on the streets of the New York City's five boroughs.
Sunday, December 19, 2021 has been selected as the date for Blank-Fest's big Silver Anniversary show
Past performers have included Bobby Steele, former member of the Misfits and current front man for The Undead, EMI alumna Patti Rothberg, David Letterman favorite Michelle Shocked, as well as pioneering FM woman radio personality Meg Griffin, who's alt-country band "Meg Griffin's Trainwreck" featured the now-late legendary pedal-steel guitarist Buddy Cage. "I remember Buddy asking me if it was ok if he could get a glass of water", remembers Blank-Fest co-founder, Kenn Rowell, "and I was like 'BUDDY, we're honored to have you; you can have the whole kitchen if you want!' I made sure to throw down my credit card that night. Hell, I wish I could do that for all our performers!".
Corporate sponsorship from last year included New York-based indie punk label Manic Kat Records, who lent several of their acts to the online proceedings. "Manic Kat had their own Merry Punxmas virtual Benefit going on that weekend – but still threw down for the cause, which I thought was VERY cool of them. This year we're working together from the start to coordinate both our Events so that they're on separate nights. It'll be a true cross-promotion in every sense of the word!"
Because of understandable restrictions on live events mandated by last year's Covid pandemic, there was thought of canceling 2020's edition – but only for a second. "We were so intimidated by the thought of going online, but if we didn't then it would have meant postponing until next year", according to Kenn, "but the homeless can't take any time off… so neither could we."
With that in mind, December 20, 2020 saw an internet broadcast via Facebook that netted donations from disparate locales netting over $2,500.00. After purchasing 500 blankets from a nearby factory and receiving actual physical blanket drop offs with friends around the City, over 540 blankets found their way to those in need.
The Blank-Fest XXV show looks to better that number. "We were new at the online/virtual game last year. But now that we have last year's show under our belt and seeing that this year's show is our 25th, we're not just hoping to do a lot better; we expect it."
You can find out more about Blank-Fest by visiting their Facebook page (Blank-Fest NY) or by going to their official website at: www.blankfest.org