by Dave Zornow
Rockland is a popular destination for serious, casual and family cyclists because of its variety of roads, trails and bicycle paths. If you've ever wondered where Rockland's regular riders prefer to cycle on road bikes, hybrids, mountain bikes and eBikes, here are five recommendations.
Nyack Beach to Haverstraw on the Hudson River Greenway Trail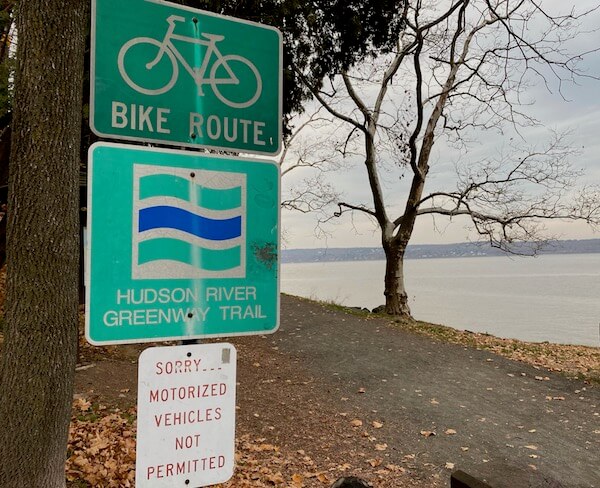 Hybrid/mountain bike ride
20 miles / 1,000 ft climbing
Route map HERE
"This gravel ride features great car free river views with options to spur to Rockland Lake or even extend your spin to Westchester via the new TZB," says West Haverstraw resident Mark Garrahan. In addition to taking in sights of the scenic Hudson, pause to read the plaque on the trail near Haverstraw about the capture of Major Andre during the Revolutionary War. See also: Roaming Through Rockland: At Nyack Beach State Park, You'll Fall in Love with the Hudson (again)
Belt Of Rockland
Road bike ride
48 miles / 4,145 elevation gain
Route map HERE
The Belt Of Rockland includes some of NYC Metro area cyclists favorite roads to ride. Starting and finishing at Salonnière Coffee Bar on South Broadway in Nyack, enjoy some stunning river views spinning up the west side of the Hudson River, followed by a climb through Tompkins Cove where country roads take you just to the back door of Harriman State Park. The return loop takes you through quiet roads in Pomona and the back roads of Chestnut Ridge, Pearl River with a final climb over Bradley Hill/Tweed to Nyack.Rob Panzera, who is a member of the Rockland, Westcheter and North jersey bicycling clubs, says this ride is both challenging and rewarding. "Bring your climbing legs for this ride, but expect big payoffs on nice views, twisty country lanes, and some unseen parts of the county," says South Nyack cyclist Rob Panzera, who rides with the Rockland Bicycling Club and the Bicycle Touring Club of North Jersey (BTCNJ). Rob recommends riding this route on Saturday or Sunday mornings when there are fewer cars on the road. "This route is suited for an experienced road rider, or an intermediate road rider looking for a challenging ride."
Hi Ho Hi Tor
Road ride / 34 miles / 1,800 feet elevation
Route map HERE
This 34-mile route covers some of the best cycling routes in Rockland County with great scenery and minimal traffic. The route skirts Hi-Tor which is visible in a number of spots. The elevation is not excessive but it includes several hills, the longest climb being near the end over Hook Mt. into Nyack. Ride is for experienced road cyclists at all levels.
The Weekly Group Ride at Rockland Lake (Apr-Sept)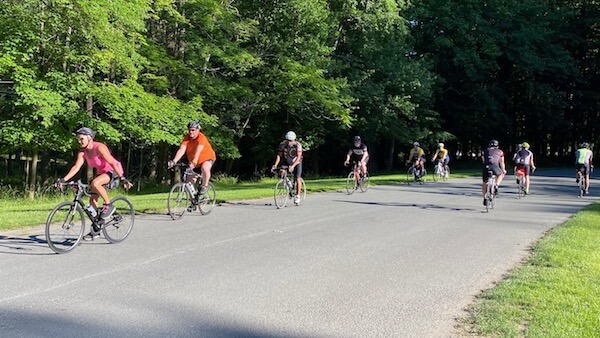 Road/Hybrid/Mountain Bike
12-15 miles / 556 feet of climbing
Rockland Lake State Park Parking Lot #5
Route map HERE
If you want to ride a little bit more — and also get an opportunity to meetup and socialize with local cyclists — the Rockland Bicycling Club hosts a regular Monday and Thursday ride at 6pm at Rockland Lake State Park from April to September.
The route circles Rockland Lake on its perimeter roads. It's a great place to learn group riding skills…or just enjoy the outdoors after work in a mostly car free environment. "This is a great way to meet like minded people without any pressure of falling behind," says RBC ride leader Paul Langus.
Esposito Trail to Tallman State Park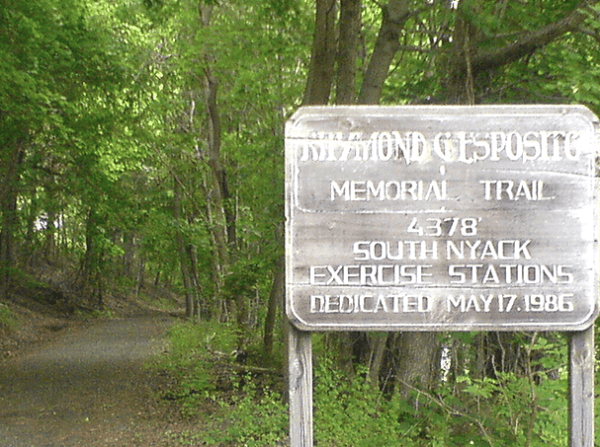 Gravel ride (hybrid / mountain bike / road bike? )
16 miles / 859 ft elevation
Route map HERE
Want to get away from it all…but still be close to restaurants, shops, Metro North and Rockland's quaint river villages? This route offers stunning peeks at the Hudson and the Tappan Zee Bridge (aka Mario M Cuomo Bridge) following the old rail line that used to run to Nyack until the 1960's. "If you like your exercise leavened with a bit of history, this is the ride for you," says recreational cyclist Dan Cohen.You can cut it short with a stop in Piermont and its iconic pier, or continue south through Tallman State Park. Parts of the path are unimproved, but it's acceptable for road bicyclists who are willing to dodge the bumps along the path between South Nyack and Sparkill. You can also connect to the paved multi-use Clark Rail Trail in Sparkill and ride west to Blauvelt. See also: Roaming Through Rockland: The Esposito Trail Is A Stellar Sunday Brunch Ride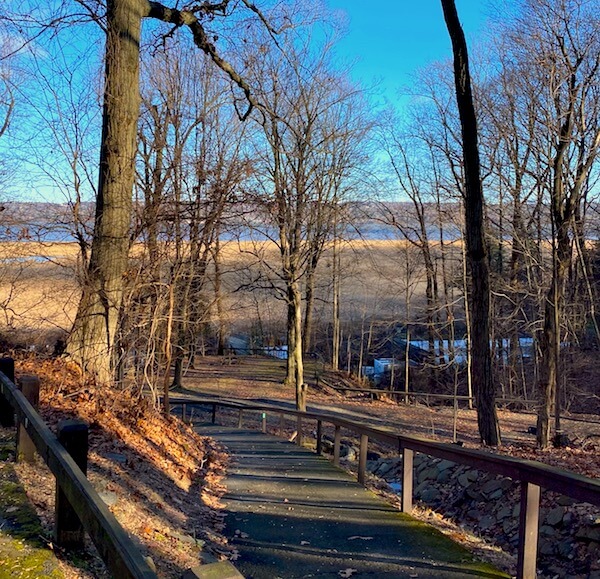 Tweed-elDee
Road ride / 8 miles / 893 ft elevation (9% grade)
Route map HERE
Attention mountain goats on two wheels: this short loop is for serious climbers. At 100 feet per mile it will tax even the most in-shape bikers. The section on Tweed Blvd. is scenic with almost no traffic, however, it will test your climbing and descending skills. It is a loop that can be combined with many other routes either from Nyack or from Blauvelt in the west. This route is for experienced cyclists who are in top shape.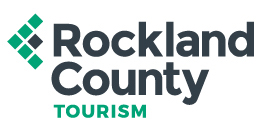 Roaming through Rockland covers outdoor destinations to walk, bike or hike in Rockland County.
Sponsored by the Rockland County Tourism.
Roaming Through Rockland includes: