by Mike Hays
Dancing, hats, noisemakers, all night openings, turkey sandwiches, pizza, swing bands, dinners, movies, dreams of ski jumping, parties at home, and more were on the minds of villagers 75 years ago as New Year's Eve approached. Throughout America, WWII was receding in the rear-view mirror. Veterans were home. President Truman declared a formal end to hostilities on Dec. 31st of 1946. America was thriving while much of Asia and Europe was starving. An immigration ban was proposed in Congress at year's end. The baby boom was underway. Seventy-five years ago, Nyack and Rockland County were ready to party.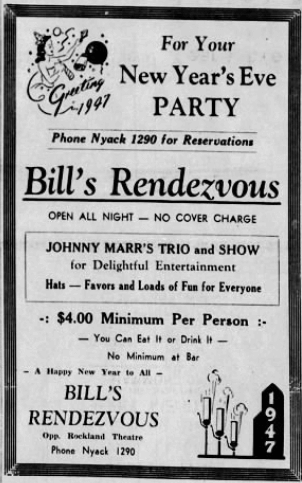 New Year's Eve party ads filled several pages of the Journal News. With but few exceptions, the restaurants and clubs that promised such all-night fun are long gone. The Rockland Theater in Nyack created a special New Year's Eve and New Year's Day program. Canape recipes offered hosts special treats for home parties. The forecast was for cold with sleet but no snow on the ground in Nyack, much to the chagrin of skiers. It was a busy holiday season, and the village was eager to celebrate.
Where to Find a New Year's Bash in Nyack in 1946
Eddie Nolan's South Nyack Tavern, Chase & Cornelison Aves.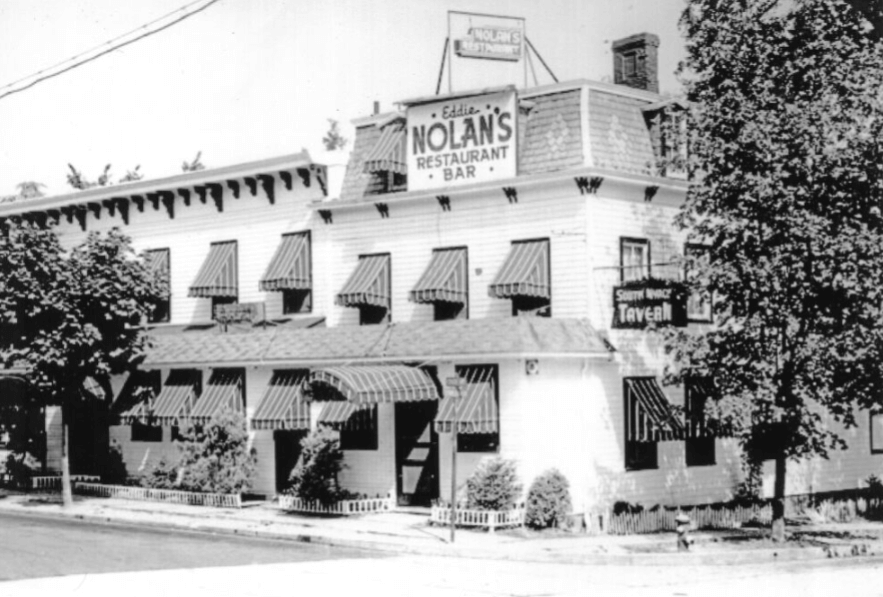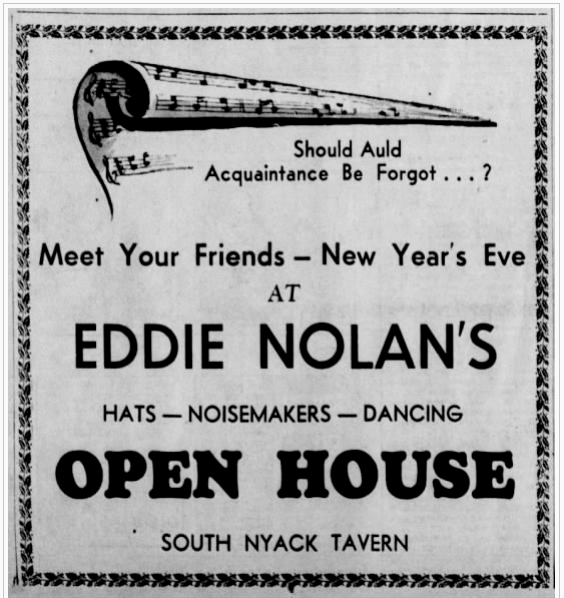 Eddie Nolan's was a popular hangout for many years. Nolan promised no cover charge, dancing, and noisemakers. Nolan's was a victim of the NYS Thruway. After his South Nyack tavern was demolished, Nolan opened a tavern in Nanuet and then later ran the St George Hotel.
St. George Hotel, Burd St.
The St. George Hotel, built in 1885, was still going strong 60 years late, although with a bit of rebranding as the name was inverted in ads for their New Year's "open house" with an orchestra. The St. George still stands today as an office building.
Hotel Nyack, 87 Main & 80 Burd St.
Opened as the Lenox Hotel in the 1920s and renamed the Hotel Nyack in the 1940s, the popular dining room opening onto the Main St side featured hot turkey sandwiches at reasonable prices and dancing with no cover charge for New Year's Eve.
Charlie's Bar & Grill, 66 Main St.
Charlie's Bar & Grill opened after WWII and was a favorite Nyack saloon even before it became the famous local night spot, OD's. Charlie's New Year's Eve all-nighter promised drinks and a turkey dinner.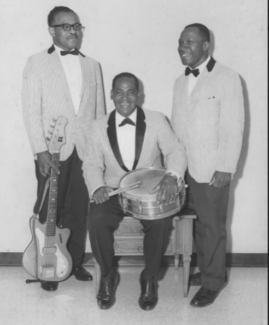 Club Paradise, SW corner of Cedar Hill Ave. and Franklin St.
The Club Paradise was an important African American club. It was listed in the Green Book, a directory of "safe" places for Black people when traveling. During Prohibition the club was known as the Palais Royal. On New Year's Eve 1946, the club featured all night dancing, 3 shows, five acts, and all-night music by Sonny Oliver and the Syncopators. Sonny Oliver opened several nightclubs and managed restaurants in the area.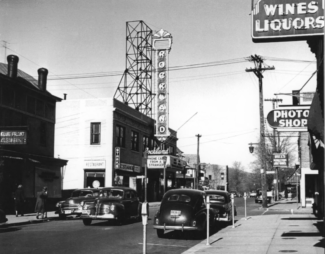 Bill's Rendezvous, 37 N. Broadway, opposite the Rockland Theater
With a lounge in front and a restaurant in back, Bill's Rendezvous was a favorite dance spot in post-WWII Nyack. Bill's lasted into the 1960s. The Runcible Spoon is now located at #37 N. Broadway.
Park Tavern, Bar & Grill, 6-8 Bridge Street
Park Tavern promoted their all-night party. There was dancing in the back room. It had a reputation as a "rowdy" place, where you could get liquor after hours.
New Year's Movies in Nyack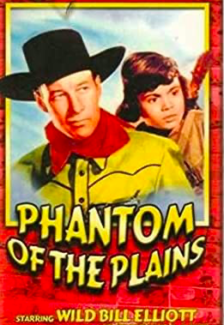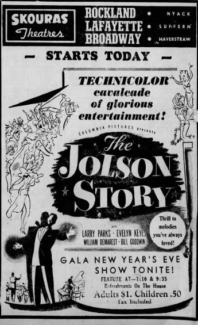 For quieter fare, the Rockland Theater, located on N. Broadway between High and First Aves. featured The Jolson Story. Jolson was not in this filmography but his performances were played in standard minstrel blackface. This racist film was a hit in America winning three Oscars. Larry Parks who played Jolson was nominated for the best actor award. A special kid's program was offered on New Year's Day including a free candy bar. On stage was a ventriloquist and his dummy in a cowboy show. The movies The Enchanted Forest in color with cartoons and Zane Gray's Phantom of the Plains were shown. A children's ticket cost $.25.
The Weather Outside was Frightful
The days leading up to New Year's Eve had sleet (again). The low on New Year's Eve was 13 degrees. There wasn't snow on the ground but a ski jumping contest was planned anyway at Bear Mountain State Park a few days after New Year's Day. The contest honored Torger Tokle, a champion ski jumper who held the U. S. record and who died fighting for the U.S. in WWII.
At Home for the Holiday?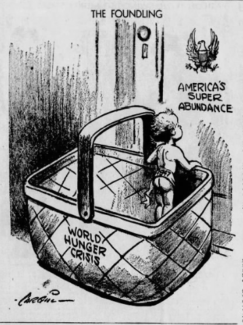 For those who were staying home to ring in the New Year the Journal News published canape recipes including a cheese-pickle canape roll using American cheese, pretzel stick kabobs with packaged cheese, Double-Deckers with liverwurst and hard-boiled egg on crackers, and watercress and cream cheese wrapped in fan-cut celery wrapped in a carrot curl.
What was the rest of Rockland County doing on New Year's Eve?
While downtown Nyack had the biggest concentration, it wasn't the only party location. The Journal News was filled with ads for New Year's Eve parties in Rockland County outside of Nyack. From the Sea Skipper on 9W in Congers to the Platzl Brauhaus in Ladentown, noise makers were set to ring in the New Year. Recognize any of these places?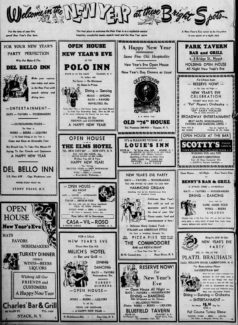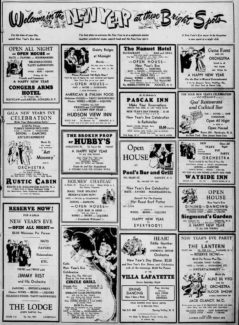 See Also:
Michael Hays is a 35-year resident of the Nyacks. He grew up the son of a professor and nurse in Champaign, Illinois. He has recently retired from a long career in educational publishing with Prentice-Hall and McGraw-Hill. He is an avid cyclist, amateur historian and photographer, gardener, and dog walker. He has enjoyed more years than he cares to count with his beautiful companion, Bernie Richey. You can follow him on Instagram as UpperNyackMike.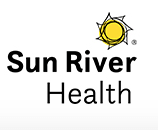 Nyack People & Places, a weekly series that features photos and profiles of citizens and scenes near Nyack, NY, is brought to you by
Sun River Health
.