by Mike Hays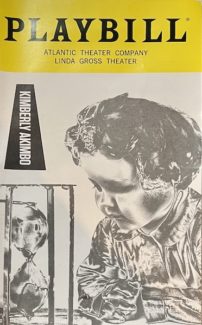 Akimbo [def.}: adv. 1. With hands on the hips and arms turned outward, 1.1 (with other limbs) flung out widely or haphazardly. From the middle English, kenebowe (in a keen bow). 2. Derived from Japanese, a particular class of samurai who wielded two swords, one in each hand.
I was lucky enough to attend a performance of the off-Broadway musical version of the 2000 Pulitzer Prize winning play, Kimberly Akimbo, at the Atlantic Theater company in Chelsea, NYC, with three friends. The conceit of this bittersweet musical is that a 16-year-old high school student suffers from a rare disease and ages 4.5 years for every normal human year. Mentally a 16-year-old, physically a 60-75-year-old, Kimberley is a lonely teen outcast until a young Black man falls in love with her. The musical swings between age and youth, the fast passage of time, love and death, right and wrong, suffering and joy. We left with tears of laughter and sorrow, our arms akimbo.
What a perfect metaphor for 2021. The year feels like it was nearly five years long. At a national level, the news cycle gyrated widely from the 1/6 protest to vaccines and everything in between. Swings of sorry and joy, getting together and staying apart, tears and laughter, the powerful awareness of mortality, tired and forlorn, we made it through this endless year losing many lives seemingly without any reason or rhyme. Our stance akimbo, our defense, our humanness saw us through.
Dear Reader
Kimberly Akimbo made me remember how thankful I have been every day this year to be a writer. Every week I had the honor of exploring Nyack's history and sharing it with you. Your "likes," your comments, your shares, and your personal comments tell me we are all woven together in the communal fabric of Nyack history. The details, the stories, the people and places, and the events are slipping quickly into memory every day, even as I write. On the one hand, the arc of Nyack's history is a small and insignificant one in the world at large. Yet, on the other hand, our story is everyone's story too–what's gone wrong, what's gone right, our vanity, our humility.
Someone once commented on my article on slavery that, "it's just history," and said that we should move on. Unfortunately, our history is not perfect. But by owning all of our history, we own our future. As an adage attributed to the Native American plains culture stated, "a people without history is like wind over the buffalo grass."
I am so grateful for the chance to share my explorations of Nyack history with you and keep my arms akimbo through this eternal year.
Happy Holidays!
Michael Hays is a 35-year resident of the Nyacks. He grew up the son of a professor and nurse in Champaign, Illinois. He has recently retired from a long career in educational publishing with Prentice-Hall and McGraw-Hill. He is an avid cyclist, amateur historian and photographer, gardener, and dog walker. He has enjoyed more years than he cares to count with his beautiful companion, Bernie Richey. You can follow him on Instagram as UpperNyackMike.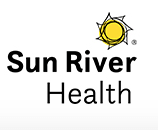 Nyack People & Places, a weekly series that features photos and profiles of citizens and scenes near Nyack, NY, is brought to you by
Sun River Health
, and
Weld Realty
.