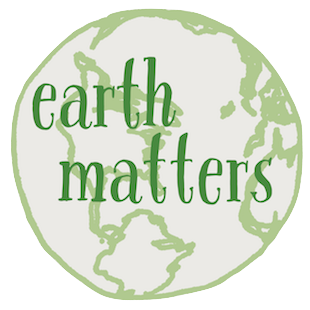 Earth Matters focuses on conservation, sustainability, recycling and healthy living. 
If Earth Matters to you, sign up for our mailing list and get the next installment delivered right to your inbox.
by Marcy Denker
Here's a timely update on local environmental news, programs, and calls-to-action for November–starting with three events this Wednesday, November 17th.   To receive a monthly Green News email update in your inbox subscribe here.
PUBLIC HEARING ON SALE OF SUEZ WATER NY TO VEOLIA ENVIRONNEMENT S.A.
The New York State Public Service Commission will hold an expedited public comment hearing on Wednesday, November 17, at 6p to gather public input on a controversial proposal (PSC Case 21-W-0338) to sell the private, for-profit company that manages Rockland County's water, Suez Water NY, a subsidiary of a French multinational company, to an larger French multinational, Veolia Environnement S.A.
Rockland County citizen groups and some elected officials are questioning the sale on the grounds it could hurt the public interest, and are asking instead for a study to assess whether Suez's water infrastructure should be transferred to an independent public water authority. Read more here.
Any person wishing to provide a public statement must
PRE-REGISTER by 3p on Tuesday Nov. 16, 2021
To register electronically click here           To register by phone: 1-800-342-3330

HEARING DATE :
Wednesday, November 17, 2021  6p
Event Number: 2333 115 0298      Password: Nov17-6p

For those who cannot attend or prefer not to speak at the public statement hearing, written comments will be accepted until December 3rd.  Learn more about how to submit comments here.
---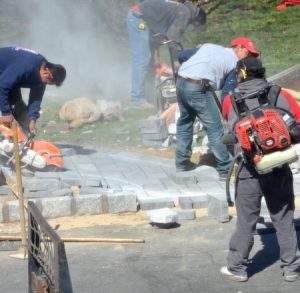 BEYOND LEAFBLOWERS: Community Discussion on Sustainable Landscaping Practices for Healthier Neighborhoods
Join the developing local conversation about better blowing, mowing and managing leaves as a valuable resource, not a costly burden. Presented by the Nyack Sustainability Committee's Working Group on Healthy Landscapes and Nyack Pollinator Pathway.
Nyack Library via Zoom
Nov 17. 2021
7-8:30p
Register
---
ROCKLAND COMMUNITY POWER INFORMATION SESSION FOR NEWLY ELIGIBLE PARTICIPANTS
This innovative program has delivered cost savings and a measurable environmental impact to residents and small businesses in our community since its launch a year ago. Join a virtual info session to get answers to your questions!
ONLINE SESSIONS
Wednesday, November 17, 7p
     Register and join 
Meeting #: 2559 447 4407
Password: RCPinfo2
Or call: 1-415-655-0001  Access code: 2559 447 4407
Thursday, December 9, 7p
     Register and join 
Meeting number: 2558 599 2728
Password: rcp3 (7273 from phones and video systems)
Or call: 1-415-655-0001  Access code: 255 859 92728
---
STORMWATER & RAIN GARDENS FOR HOMEOWNERS 
Cornell Cooperative Extension of Rockland's Environmental Educator, Jen Zunino-Smith, and Horticulture Lab Manager, Mike Wilson present common issues with stormwater and how to better manage it on your property.
Nov. 18, 2021
7p – 8p
Free online program  Registration required
Register
---
IRVINGTON BANS FUTURE USE OF GAS-POWERED LEAF BLOWERS
A partial ban is in place and full restrictions will take effect in 2023. Read more.
---
UNINVITED: THE SPREAD OF INVASIVE SPECIES
DEC's new documentary is now available on youtube.
This is a good primer on the topic with a focus on New York's challenges with invasive species and  and the efforts to manage them. The DEC encourages individuals to educate friends, family, and neighbors about the small choices they can make that have a big impact, such as:
Email Earth Matters 
Read Earth Matters every Wednesday on Nyack News And Views, or sign up for the Earth Matters mailing list.
Earth Matters is a weekly feature that focuses on conservation, sustainability, recycling, and healthy living. This weekly series is brought to you by Julie Wendholt, Financial Advisor & Vice President of Pell Wealth Partners, a private wealth advisory practice of Ameriprise Financial Services, LLC.