This week in the villages: A FEMA Disaster Recovery Center has opened at the Orangetown Soccer Field to help those applying for disaster recovery programs. Upper, South, and the Village of Nyack are all holding Board of Trustee meetings, including public hearings for Nyack and South Nyack. There will be community Zoom meetings giving updates on COVID-19 for the Nyack Public Schools. The Town of Orangetown is offering free paper shredding. And volunteers are needed to plant trees at Rockland Lake.
Columbus / Indigenous Peoples' Day Transit Schedules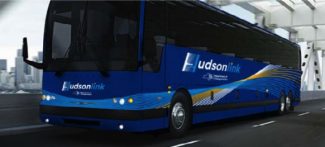 On Mon, Oct 11, 2021, there will be no Clarkstown Mini Trans service, and TRIPS paratransit buses will operate ADA-service only. All other public transit providers will run regular weekday schedules with the exception of Coach USA Shortline which will offer limited service. Further information for Oct 11 transportation schedules may be found on rocklandgov.com.
Nyack Area COVID Update for October 9
| | | | | | | |
| --- | --- | --- | --- | --- | --- | --- |
| | 9-Oct | 2-Oct | 25-Sep | 18-Sep | 11-Sep | 4-Sep |
| Active cases by community | | | | | | |
| Nyack | 18 | 15 | 16 | 18 | 19 | 15 |
| Valley Cottage | 11 | 28 | 36 | 30 | 26 | 16 |
| West Nyack | 6 | 12 | 16 | 21 | 29 | 21 |
| Piermont | 6 | 3 | 3 | 3 | 2 | 4 |
| | | | | | | |
| Rockland County | | | | | | |
| 7 day postivity rate | 3.4% | 2.3% | 2.6% | 3.7% | 2.9% | 2.9% |
| Active cases | 999 | 913 | 1,040 | 864 | 683 | 689 |
| Hospitalized | 25 | 29 | 24 | 30 | 23 | 18 |
| COVID-19 deaths (total) | 985 | 981 | 978 | 977 | 974 | 973 |
Source: Rockland County Health Department / NYS Health Department, 10/9/2021
To schedule an appointment for a 1st dose COVID-19 vaccine from any Rockland County Department of Health Clinic visit rocklandgov.com/departments/health/. To search for additional COVID-19 vaccination opportunities nearby visit vaccines.gov.
Village of Nyack
The Village Board of Trustees will hold a workshop on Thurs, Oct 14, 2021. Read the full agenda at nyack-ny.gov before Zooming into the meeting at 6:30p. Then read the full agenda at nyack-ny.gov before Zooming into the Village Board meeting and public hearing at 7:30p.
Public Hearing on Local Law to Amend Chapter 250 of the Village Code entitled "Parks and Recreation"
Notice is hereby given that a Public Hearing will be held by the Board of Trustees of the Village of Nyack on the Thurs, Oct 14, 2021 at 7:30p, via a remote meeting platform, to consider adopting the following local law: A local law to amend the Village Code Chapter 250, entitled "Parks and Recreation" with respect to hours of operation and trespassing in Village Parks.
A full copy of the text of proposed amendment of the Nyack Village Code may be reviewed at the office of the Clerk of the Village of Nyack, 9 N Broadway, Nyack, during regular business hours.
The Broadway Streetscape Project is Underway
The Broadway Streetscape Project has started. Currently, the contractor is working on a crosswalk near the intersection of N Broadway and Fifth Ave. Work will move to N Broadway from First Ave to High Ave starting later in the week. Work will be on the WEST SIDE of the street only. Work will move south on the west side of the street until Burd St and then loop back on the east side of the road weather permitting.
This work consists of a reconstructed sidewalk to meet ADA compliance. The contractor will be working on one block at a time and work is expected to last about a week on each block. Access may be limited when the new concrete is poured. Advance notice will be given. If your building has a vault (cellar) underneath the sidewalk – please notify the Village Administrators office as soon as possible at 845-358-3581 or administrator@nyack-ny.gov.
Temporary Bus Layover Downtown
Due to the construction of the supermarket at the Riverspace building on Main St, there will be a temporary layover for the displaced busses on Cedar St, the west side of the street adjacent to Veterans Park. This will be in effect until Oct 18, 2021.
Village of South Nyack
The Board of Trustees will meet and hold a public hearing on a Disbandment Date for the South Nyack Police Department on Tue, Oct 12, 2021 at 7:30p. A livestream of the meeting will be available on the Village of South Nyack Facebook page.
The Planning Board will meet on Thurs, Oct 14, 2021 at 7:30p. Read the full agenda at southnyack.ny.gov.
Public Hearing on Disbandment Date for the South Nyack Police Department
A Public Hearing will be held by the Board of Trustees of the Village of South Nyack at Village Hall, 282 S Broadway, South Nyack on Tue, Oct 12, 2021 at 7:30p regarding a Local Law related to: Amending Article II Section 47 of the Code of the Village of South Nyack to establish a Disbandment Date for the South Nyack Police Department by adding a provision as follows: The South Nyack Police Department shall be disbanded as of 12a on Jan 1, 2022.
The full text of the proposed law is on file in the Village Clerk's office and may be reviewed by interested persons on southnyack.ny.gov and is posted on the outside bulletin boards at Village Hall.
The Board of Trustees will hear at said time and place all persons in support of this local law and any objections thereto. Interested parties may appear in person or by agent or representative.
Village of Upper Nyack
The Architectural Review Board will meet tonight (Mon, Oct 11, 2021) at 6p.
The Board of Trustees of the Village of Upper Nyack will hold a workshop meeting on Thurs, Oct 14, 2021 at 7p via Zoom.
Nyack Public Schools
There will be a series of Community Zoom Meetings for a COVID-19 update with Mr. Budhai on Tue, Oct 12, 2021 at 6:30p (English), on Wed, Oct 13, 2021 at 6:30p (Haitian Creole), and on Thurs, Oct 14, 2021 at 6:30p (Spanish). Links to the webinars may be found on nyack schools.org.
Town of Orangetown
Town of Orangetown Comprehensive Plan Survey
The Town of Orangetown is embarking on a process of updating its Comprehensive Plan for the first time since 2003 to establish a guiding framework for future sustainable development, economic growth, and natural resource preservation in the Town. A Comprehensive Plan is a long-term planning document that establishes a community's goals and aspirations for the future, while providing a roadmap for how to achieve them. Over the next several months, the Town will hold a series of public workshops and provide other opportunities for public engagement. Through input from local residents, workers, and business owners, the Comprehensive Plan Update will reflect the goals and recommendations of the Orangetown community, and will serve as a guiding framework for the Town's growth and development in the coming years.
To kick-off the process, the Comprehensive Plan Committee (CPC) invites the community to participate in an online survey. The online survey offers community members an opportunity to provide their input and thoughts on existing and future conditions within the Town. The survey will be available until Oct 29, 2021, and all are encouraged to participate.
Free Paper Shredding and Non-Perishible Food Collection Event
On Sat, Oct 16, 2021 from 8-11:30a at the Orangetown Town Hall Parking Lot, 26 Orangeburg Rd, Orangeburg there will be free and secure paper shredding.
It will be drive-thru (drive-up to the shredding truck. DO NOT get out of your
vehicle. Someone will unload your documents from your vehicle).
Paper clips and staples are acceptable
NO plastic bags, binders, or large binder clips
Please bring non-perishable food items for donation to "People to People" a local food pantry.
Rockland County
FEMA Opens Disaster Recovery Center (DRC) in Rockland
FEMA has designated a Disaster Recovery Center (DRC) location in Rockland County which you can visit to learn more about FEMA and other disaster assistance programs. You may also visit to ask questions about your case if you have already applied.
The DRC may also be able to help you:
Apply for assistance. You may also apply for FEMA assistance online or you may apply and check your status by phone at 1-800-621-3362.
Learn more about disaster assistance programs.
Learn the status of your FEMA application.
Understand any letters you get from FEMA.
Find housing and rental assistance information.
Get answers to questions or resolve problems.
Get referrals to agencies that may offer other assistance.
Learn about Small Business Administration (SBA) programs.
The FEMA DRC is located at the Orangetown Soccer Field, 175 Old Orangeburg Rd, Orangeburg and is open seven days a week from 8a – 7p.
Rockland County has qualified for individual assistance from Hurricane Ida. Residents may apply online at disasterassistance.gov or by calling the toll-free helpline at (800) 621-3362. The deadline to file is Dec 5, 2021, everyone is encouraged to file as soon as possible.
Flu Vaccine Clinic
The Rockland County Health Department is holding flu vaccine clinics for the 2021-2022 flu season on various dates and locations. This clinic is for everyone 6 months and older.
Appointments are preferred, but walk-ins are welcome at all clinics. There is a $20 fee for those 6 months through 64 years old: cash or check accepted. For those with private health insurance, we will provide you with a receipt to submit to your health insurance for possible reimbursement. To make the process quicker, please print and bring the completed 2021-2022 FLU VACCINE FORM with you.
The vaccine is free of charge if you:
are 65 years and older (please bring identification with proof of age)
have Medicare or Medicaid (please bring your card)
are uninsured or underinsured
The Health Department is giving the quadrivalent flu vaccine, which does not contain preservatives, including thimerosal. For more information about the flu and the flu vaccine clinics visit rocklandgov.com or call 845-364-2534.
Volunteers Needed to Plant Trees
The Palisades Interstate Park Commission and NYS Parks are looking for volunteers on Sun, Oct 17, 2021 (rain date Oct 24) to plant trees at Rockland Lake State Park to replace the many trees that were lost to the Emerald Ash Borer.
Work will start at 9a and go until the trees are all planted. Most of the holes will be dug prior to the date so volunteers will be doing the planting, filling back in, raking, and watering. There may be a little digging required, but likely not much.
As with all park events, masks are recommended when you cannot maintain social distance. This will be an outdoor event. All volunteers will sign a volunteer service agreement and those under 18 will need a parent to sign their form as well. Because of the nature of the work, volunteers should be age 13 and up.
Volunteers are asked to please dress for hard work, wear sunscreen as needed, bring a pair of gloves, a snack, and some water. Refreshments will be provided.
If you are interested in helping that day, or if you have questions, please contact Scott Flanagan, Assistant Park Manager, at (845) 268-3020.
---