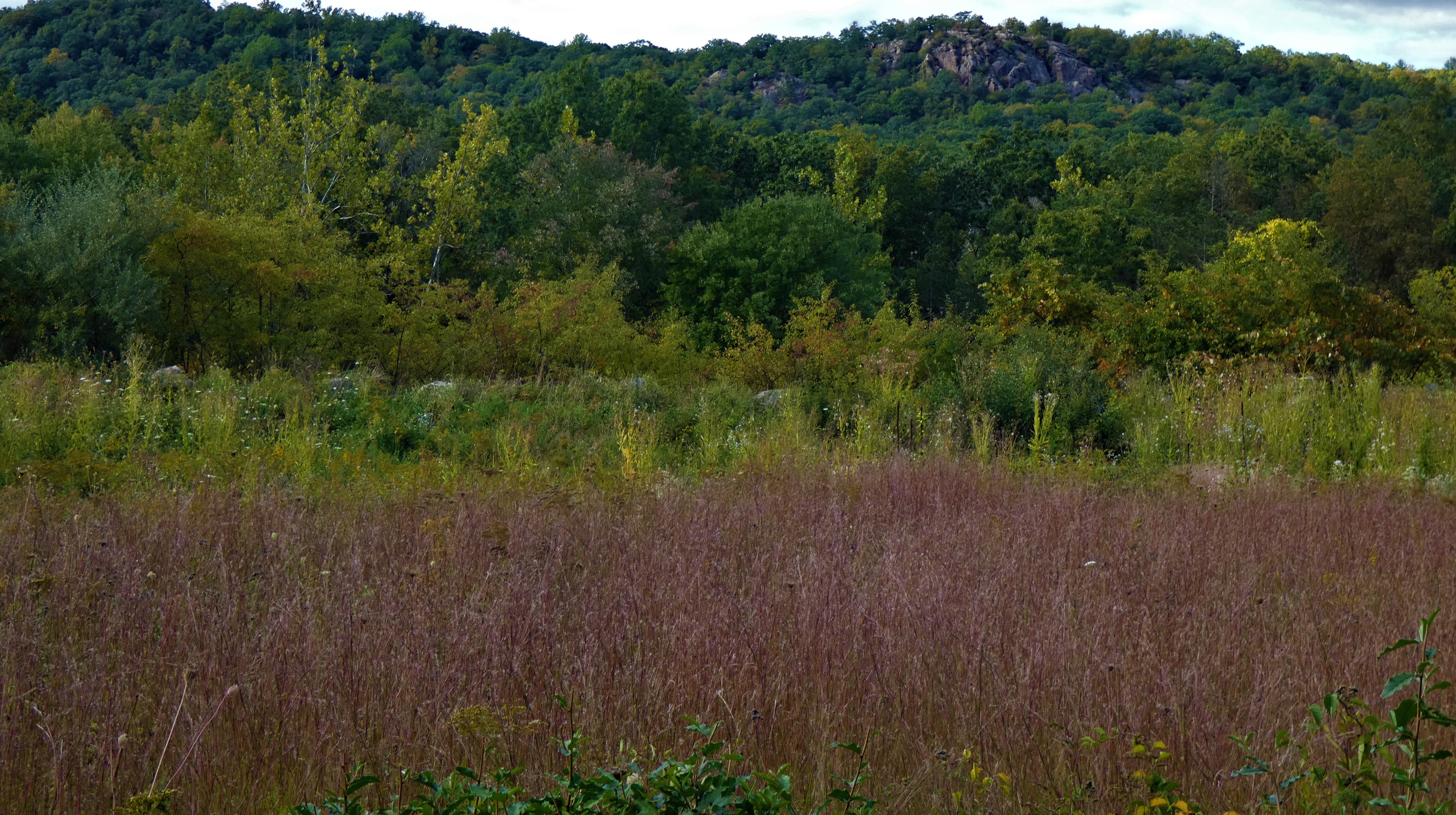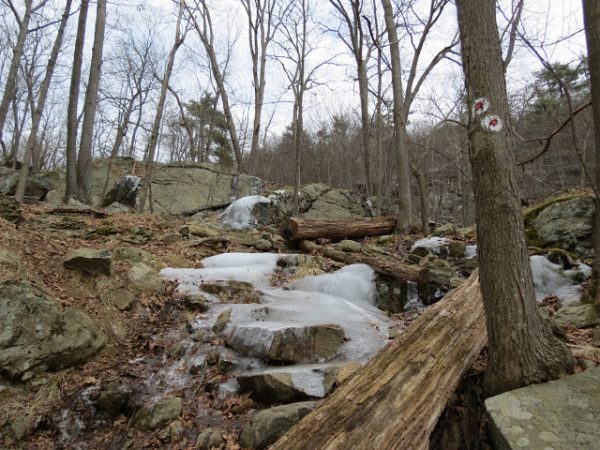 by Steve Kelman
Rockland County may be the smallest county area-wise in the State of New York, yet it, along with neighboring Orange County, is home to Harriman State Park, the state's second largest park.
The park offers an abundance of hiking trails and is located within a short drive for just about everyone who lives in the New York Metropolitan area. Harriman State Park (HSP) is in the backyard of residents living in Suffern, Sloatsburg, Hilburn, and Pomona.
It's a backyard consisting of 47,527 acres, over 200 miles of hiking trails, 31 lakes, mountain streams, scenic roads, two public camping areas, two public beaches (Lake Welch and Lake Tiorati), and scenic vistas. It presents infinite opportunities for hiking, swimming, boating, cycling, camping, nature study, and photography.
Two major long-distance trails are the Appalachian National Scenic Trail (Georgia to Maine) and The Long Path (West 175th Street, New York City to Altamont, New York), offering up challenges for both day and thru hikers.
Many of the trails are not as long, but are considered either moderate or strenuous. All trails in Harriman State Park are maintained by volunteers with the NYNJ Trail Conference. More than a few of them lead to interesting natural features such as "The Lemon Squeezer," a narrow passageway between two very huge boulders, located on the Appalachian Trail, and the "Cascade of Slid," some huge boulders located on the Kakiat Trail.
There are trails that go past abandoned iron mines. During the 1700s there were more that twenty mines in operation within what later became the park. Some trails take hikers to stone shelters such as the one on West Mountain, off the Timp-Torne Trail. From this shelter views of the Manhattan Skyline can be seen on a clear day.
And I could easily go on. But at a certain point, you just have to visit.
Park History
Harriman State Park was established in 1910. After the death of railroad magnate Edward Harriman in 1909, his wife Mary Averell Harriman donated 10,000 acres of their land and $1 million dollars to New York State. Both Edward and Mary were opposed to plans to construct a state prison at Bear Mountain. As a part of the deal the state would do away with its plans to build the prison.
With a focus on hiking, I recently sampled a couple of trails that begin at the parking area for the Reeves Meadow Visitor Center, off Seven Lakes Drive, a major roadway throughout the park
The visitor center, along with a bookstore located on the Palisades Interstate Parkway near the Anthony Wayne Recreation Area, are run by the Appalachian Mountain Club (AMC).
The two trails that I spent time on were the Reeves Brook Trail and the Pine Meadow Trail.
Reeves Broke Trail
From the Reeves Brook parking area, the white blazed Reeves Brook Trail begins almost immediately with a moderately uphill ascent. The pathway, which goes up Chipmunk Mountain, consisted of absolute rock and root. The trail is described, however, in the New York Walk Book as a woods road. Making my way, I observed a verdant mix of plant and tree life along with rocks known as erratic boulders. These are rocks that were carried by the glaciers during the ice age and left behind after they (the glaciers) melted. Trees seen included oaks, hemlocks, eastern white pine, hickory tulip, and beech.
Lichens, ferns, asters, and club moss were also observed as I walked looking towards the ground. As I climbed, I was able to hear the occasion car noise emanating from Seven Lakes Drive. At what the hiking books stated was 0.2 miles in, I approached the Reeves Brook, before turning around, although the trail does continue. There weren't many hikers–I only passed two women with their dogs that were off leash but friendly.
The length of this trail one way is 1.7 miles.
Pine Meadow Trail
The red on white blazed Pine Meadow Trail begins further up Seven Lakes Drive near Route 17 and Sloatsburg. It follows a waterway called the Stony Brook and soon goes through a large meadow, reaching the Reeves Meadow parking area 1.4 miles from its beginning. I started my walk from the parking area and visitor center. As I proceeded cascading waters from the previously mentioned Stony Brook, came in on the left. The Stony Brook Trail (Yellow blaze) parallels the Pine Meadow Trail to a fork. At this point, the Pine Meadow Trail turns and ascends moderately uphill. And so did I.
Soon I was looking down into a gorge where there were many downed trees, large rocks, and glacial erratics. On the ascending walk I crossed a small foot bridge where waters from the Crystal Creek tumbled into the gorge.
The trail was a mixture of rocks and acorns with some wet and muddy areas thrown in at times. Once again, there was a mixture of deciduous and coniferous trees, much the same throughout this park's forests. The verdant lichens on the rocks were of interest.
On this excursion I encountered more people on the trail. There were at least a half dozen hikers. People aside, the cascading waters provided me with a feeling of calm. On this trail I completed perhaps a mile and a half of walking, so I did not make to Pine Meadow Lake or the "Stone Giants" (several large boulders). But I have done the complete trail numerous times in the past and hope too do so again.
The Pine Meadow trail is 5.5 miles one way.
AMC Visitor Center
Before I started these two mini excursions, I checked in on the visitor center operated by the Appalachian Mountain Club. Here I enjoyed a cup of coffee, looked around at the various merchandise offered which included maps, books, bumper stickers of the park, clothing (T Shirts, sweatshirts), snacks such as trail mix, and a selection of cold beverages.
The visitor center is open 8a until 5p, seven days a week.
The store was empty people-wise when I visited, but that is not the case on weekends when the park brings in large crowds. "I would suggest coming here to hike on a weekday, if possible," said Tiffany, an AMC staff member who helps to run the facility.
Whether on a weekday or not, one could spend a lifetime exploring the trails, vistas, streams, lakes, roadways etc. within this park. In the words of the great naturalist John Muir, "The mountains are calling, and I must go."
For more information on Harriman State Park visit Parks.NY.gov or call 845-947-2444
The New York Walk Book, published by the NYNJ Trail Conference is an excellent source of information about the park. They also publish books and maps of the park's many trails.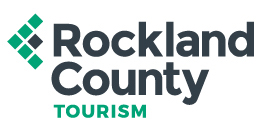 Roaming through Rockland covers outdoor destinations to walk, bike or hike in Rockland County.
Sponsored by the Rockland County Tourism.
Roaming Through Rockland includes: