by Mike Hays
In one of the most important small museum exhibitions in recent history, Edward Hopper House Museum & Study Center's Josephine Nivison Hopper––Edward's Muse (October 22, 2021- February 22, 2022) will expose you to thirteen rarely-seen watercolors of the artist Josephine (Jo) Nivison Hopper. Guest curated by independent art historian Elizabeth Thompson Colleary, it may also change how you think about Jo's influence on Edward Hopper's creative vision, as they painted many a watercolor side by side during their courtship and 43-year marriage. Jo Nivison Hopper's exquisitely rendered works stand on their own and are so spectacular that it is easy to see how a work of Jo's might be mistaken as Edward's.
The history of 20th century art is paternalistic and chauvinistic. Women artists were sometimes thought of as lesser lights than male artists, and often were simply ignored. When a couple was composed of a male and female artist, the male artist was usually the one that triumphed. Edward Hopper's Muse is one of the many exhibits this century that seek to rebalance the equation to show that women's art not only deserves a seat at the table but is extremely significant in how art was shaped in the 20th century.
Edward Hopper House Museum & Study Center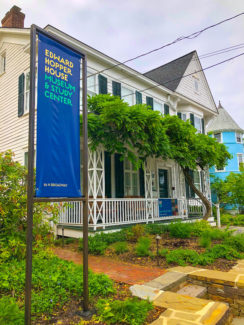 The Edward Hopper House Museum & Study Center is celebrating its 50th anniversary in 2021. In 1971, shortly after Edward Hopper's death, a group of volunteers banded together to preserve his childhood home in Nyack, New York. Today the house is a non-profit museum and study center focused on providing new depth and understanding to an iconic American artist through its collection of Hopper artifacts and documents, through cultural and educational programs, and through exhibitions featuring nationally known artists.
Executive Director Kathleen Motes Bennewitz states, "We are pleased to showcase Jo Nivison Hopper as an artist of note thanks to the support of Dr. Mary Ann Evangelist, Elisabeth Voigt, Victoria Hertz, and Rod Greenwood. With this exhibit we further our mission to bring depth and understanding to the work of Edward Hopper while giving Jo Nivison Hopper her rightful place as an artist of note whose legacy will now endure."
About Josephine Nivison
Josephine Nivison (1882-1967) was a multi-talented young woman. A teacher and performer in plays, she dedicated herself to the visual arts after attending the New York School of Art under the direction of Robert Henri where she first met Edward Hopper. She posed for a Henri portrait in 1906 and traveled on a European group tour that he directed. In 1918, Jo headed overseas as occupational therapist for the American Expeditionary Force. Her service lasted but a few months as she contracted acute "bronchitis" or what may have been Spanish Flu.  She was back in America within three months.
Jo and Edward met a second time in 1914 at a summer art colony in Gloucester, MA, but it was not until nine years later that the relationship became serious. They were married in 1924. Neither were kids; Jo was 41 at the time, Edward 42. Both were struggling artists, Edward more so than Jo. Neither had other careers to support them, and money was tight before Edward started selling paintings, largely because of Jo's efforts to promote his work. As mature adults, their marriage was as much a partnership as a classic love match. The partnership had its up and downs, but through it all they spent most of their time for rest of their lives together.
The aesthetic partnership deepened over time. Jo was an expert at watercolors, an art form that Edward grew to enjoy himself and that brought him early and ongoing success for many years. Further, in the words of Carole Perry, Interim Artistic Director of the Hopper House Museum, "We have long appreciated the role that Jo played in guiding and supporting Edward as an artist. Not only did Jo encourage him to exhibit his work, but she also acted as his primary model and meticulously catalogued his artistic output throughout his career." In Edward Hopper's Muse, Perry notes that guest curator  Elizabeth Thompson Colleary shows that "Jo was not just a champion of her husband's work, but also an important collaborator who impacted his artistic vision in a profound way."
How the Paintings Became a Part of the Hopper House Collection
Thompson Colleary has studied the work of Jo Hopper extensively and curated Grace De Coeur: Watercolors, an exhibit of Jo's watercolor at the museum in 2014. After discovering the works on display at the home of Rev. Arthayer Sanborn in Florida in 2000, and arranging an exhibition in Truro, on Cape Cod, where the Hoppers summered for forty years, she published a lengthy article on Jo in The Woman's Art Journal in 2004. In 2011 she also published a book entitled My Dear Mr. Hopper which included letters found in the attic of the Nyack house that chronicled Hopper's secret romance in Paris before he married Jo.
In her remarks to the member's opening of the exhibit, curator Thompson Colleary related her story of first seeing the painting of The Pink House at the home of Rev. Arthayer Sanborn in Florida, a lifelong friend of the Hoppers in Nyack, who was given a portfolio of items by Jo Hopper shortly before her death. Jo's record books, diaries, and personal papers once owned by Rev. Sanborn were invaluable in providing the details and biographical information in the exhibit.
Thompson Colleary described the discovery of Jo's work at Rev. Sanborn's house in Florida as "revelatory." She had searched for evidence of Jo's artistic output for many years only to learn that much of the work had been lost or given away in the years after Jo's death in 1968. "The discovery of Rev. Sanborn's cache of Jo's work was an art historian's dream, not only because the watercolors stand as examples of the superb works that Jo was showing and selling in her lifetime, but for the light they shed on her collaborative relationship with her artist-husband."
Painting Together
Thompson Colleary explores the close partnership of the Hoppers' painting careers in the exhibit and in the accompanying gallery catalog that includes additional works by both Jo and Edward. Most of us have thought of Hopper as an artist working in isolation, perhaps because of his existential paintings. Thompson Colleary disabuses us of this idea by noting that the two often painted watercolors together, "Edward Hopper had fashioned a loner persona that added to the mystery and some would say the allure of his work — and we now know that Jo was painting by his side for more than forty years."
Comparing the two demonstrates their differences and similarities in how they approach a subject, what they select to paint, and in their choice of colorations. Thompson Colleary makes the point at how much Hopper drew upon Jo's work throughout his career especially in his choice of bright unusual colors that softened his tendency to more somber, dark tonalities.
Exhibit
The Village of Nyack is fortunate to have such an important art event. Whether you are a Hopper afficionado or a Hopper newbie, this essential exhibit will change how you think about the work of Edward Hopper. The Edward Hopper House Museum & Study Center is in the heart of Nyack at 82 N. Broadway. The exhibit opens to the public on October 30 and continues until February 20, 2022, on weekends from 12-5p, and weekdays by appointment.
Michael Hays is a 35-year resident of the Nyacks. He grew up the son of a professor and nurse in Champaign, Illinois. He has recently retired from a long career in educational publishing with Prentice-Hall and McGraw-Hill. He is an avid cyclist, amateur historian and photographer, gardener, and dog walker. He has enjoyed more years than he cares to count with his beautiful companion, Bernie Richey. You can follow him on Instagram as UpperNyackMike.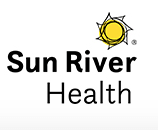 Nyack People & Places, a weekly series that features photos and profiles of citizens and scenes near Nyack, NY, is brought to you by
Sun River Health
, and
Weld Realty
.