by Mike Hays
"Burglars have been here," Philip Doersch, Nyack postmaster, shouted to his assistant when he opened the door to his private office at 5:30a, April 23, 1895. A back window was ajar. The safe was open and empty. A small hole had been driven near the combination to break the lock. All that remained of the safe's contents were two boxes of pennies in wrappers of 25 that had been lifted out of the safe and left behind on the floor probably because they were too heavy to carry. Burglary tools were strewn around the room. It was the largest postal robbery in Rockland County's history.
The story of the 1895 post office robbery is a small slice of life in our tiny village at the end of the 19th century when everyone knew everyone else, when money was scarce to all but the extremely wealthy, and when thieves confirmed the view that outsiders should always be viewed as suspicious. At the time, much of America was still the "wild west" where anything went. In an El Paso saloon in 1895, John Wesley Harding, outlaw and murderer, was shot and killed by an off-duty policeman. Our quaint, conservative village was ripe for picking and the post office was an easy target.
The Doersch Family
Postmaster Doersch's family was typical of hard-working immigrants who came to Nyack in the 19th century. The family immigrated from Germany in 1857 to make their mark in the Nyack shoe making industry. Henry Doersch Sr. made and sold shoes in a store on Burd Street near Court St. that was probably the family's residence as well. The family had five children–Conrad, Henry Jr., Charles, Phillip, and Katie.
Henry and Charles opened the Doersch Brothers grocery and feed store in the old Wigwam building at the corner of Broadway and Church St. Henry Jr. continued to run the store by himself after Charles died at age 25 in 1883. Conrad started a large shoe manufacturing factory in 1878 just when steam-powered sewing was introduced. He worked out of the second floor of a factory owned by the Morrows near the train station at Railroad Ave. and Cedar Hill, now the site of Pavion apartments. By 1890, he employed 34 men and 16 women, being one of the largest shoe manufacturers in Nyack at the time.
Postmaster Philip Doersch
Philip Doersch was quite a contrast to his brothers. He too was involved in many civic groups but he was mostly known in his early days for cornet playing, leadership of the Nyack Band, and participation in the Nyack Athletic Club.  As a Democrat, he was appointed postmaster in Cleveland's second term in 1892. Doersch was the driving force behind implementation of direct mail delivery in the village. He made changes needed to ensure Nyack achieved federal authorization. It was left to his successor, George Helmle, to put the direct mail delivery into place.
Like other Nyack postmasters, Phillip moonlighted. He worked in the shoe manufacturing business and ran retail outlets in the Onderdonk Block on Main St and in the Voorhis Building on Broadway taking over that shop from his sister Katie. In 1891, a runaway horse having careened down Main St., then turning onto Broadway, crashed into the glass show case in front of Doersch's store. With a Republican back in the White House, Doersch was job seeking again. He tried his hand at running the Opera House near the train station but as with many who came before him, he was unsuccessful.  He then traveled for various business ventures in the South. In 1907, he received a patent for a bottle closure device. He died in Nyack at the age of 52 in 1912.
Post Office Block
In 1895 the Nyack Post Office was located in a three-store block of brick buildings known as the Post Office Block on the west side of S. Broadway between Church St. and Depew Ave. Next door to the north was the Doersch Brothers grocery and to the south, the Christie residence and town pump and the Presbyterian church, now the Nyack Center. The post office was closed at night with heavy shades drawn over the windows. The back of the building faced the Van Houten Livery & Stable. The post office remained in this building until it was moved across the street in 1913 to the Doersch Building at the corner of Remsen and Broadway. The building was razed in 1959 to make way for urban renewal. Tallman Towers occupies the site now.
What Was Stolen?
Doersch reported that $1,039.25 in stamps were taken, mostly from a set of commemorative stamps honoring Columbus and the Columbian Exposition of 1893 known as Columbians. Postage was $0.02 per ounce in 1895. $261 in cash from money orders was missing. An additional $150 in cash was missing, $8.00 belonging to the assistant postmaster, his pocketbook and bank book. Nine registered letters containing negotiable bonds worth an unknown amount were missing as well. The total value of around $1,500 is the equal of $52,000 in 2022 adjusting for inflation.
What may have been even more valuable than stamps and cash was a numbered key to Nyack's single post office box at Mansfield Ave. and S. Broadway. Remarkably, the key would fit any letter box in the country.
Doersch immediately telegraphed government officials. Two postal inspectors from NYC were assigned by the US Postal Inspector to investigate.  Notice of a reward of $200 for information leading to the apprehension of the robbers was sent out. Doersch was also relieved to hear that he was not personally liable for the stamps.
The Crime Reconstructed
Normally, the police suspect local perpetrators when a petty robbery is committed. These robbers were professionals. They cased the scene, planned a getaway, gathered their tools, knew how to "crack" a safe, left behind what they didn't need, and escaped in the days before automobiles, all in less than 12 hours.
W. Crosby reported later that he saw two suspicious people, age 30-35, one with a mustache and one a beard, hanging out in the vicinity of the Nyack Rowing Association boat house at the end of Spear St. They seemed to be examining boats in the nearby Hanes boat yard.
Richard Harvey was working late in his law office that night. At 1a he dropped off letters at the post office. He reported hearing a noise in the rear of the building that sounded like someone moving trash barrels. He stopped but didn't think much further of it. Frank Colsey who had just gotten off the midnight train also heard a noise when he passed the post office. He assumed the noise came from someone in the lumber yard behind the building.
After forcing their entry, the thieves drilled a hole near the safe combination to break the locks. They left behind four small drills and a bottle of oil on the top of the safe, three larger drills on a table, and a sledge hammer that had been stolen from Winant's blacksmith shop in S. Nyack. They left behind the heavy pennies as well.
The next day, Dr. L. B. Couch found a metal object on a pole near Brookside Ave in S. Nyack that turned out to be a door to one of the small drawers of the safe. How it got there remained a mystery.
The robbers stole a boat in the Haines' boat yard that belonged to Mr. Shakespeare. The boat, oars intact, was found the next day in Irvington. From there the trail went cold.
An Anti-Climactic Capture
In October 1895, Jake Ross was arrested in Dennison. Iowa, a small town, northeast of Omaha, NE. Ross was a well-known crook and post office safe blower. Apparently, his partner turned state's evidence on some other crime, and having quarreled with Ross, informed on him
An editorial in the Rockland County Journal opined that the post office would be safer if it was open at all hours with a well-lit lock box area. Aside from Philip Doersch being personally responsible for the lost cash, this may be the only result of what Assistant Postmaster l. O. Gregory later remembered as the day when "it was a feeling I had never had before and never had since, to come into a place ransacked as that office was." It was the "heaviest" robbery in Nyack of its time.
From here, the story grows cold. Was Ross brought back to Rockland to face trial? If so, was he convicted? Or was he also arrested and tried for other crimes somewhere else and never tried in Rockland? His fate is unknown. Like much of human history, a novelist is needed to tie up the loose ends of human folly.
See Also:
Michael Hays is a 35-year resident of the Nyacks. He grew up the son of a professor and nurse in Champaign, Illinois. He has recently retired from a long career in educational publishing with Prentice-Hall and McGraw-Hill. He is an avid cyclist, amateur historian and photographer, gardener, and dog walker. He has enjoyed more years than he cares to count with his beautiful companion, Bernie Richey. You can follow him on Instagram as UpperNyackMike.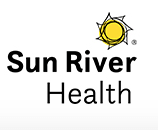 Nyack People & Places, a weekly series that features photos and profiles of citizens and scenes near Nyack, NY, is brought to you by
Sun River Health
, and
Weld Realty
.