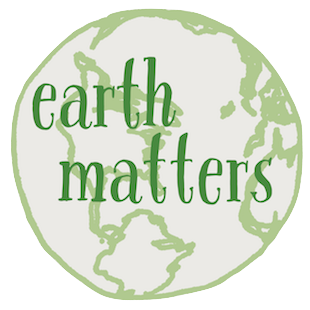 Earth Matters focuses on conservation, sustainability, recycling and healthy living. 
If Earth Matters to you, sign up for our mailing list and get the next installment delivered right to your inbox.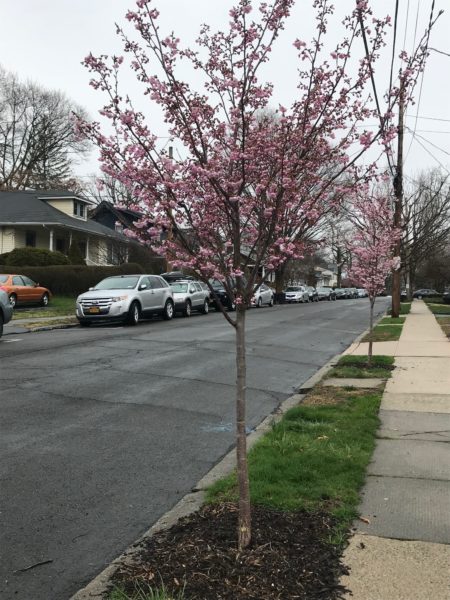 by Marcy Denker
Here's a gift idea that's green, local, and keeps on giving–a shade tree, planted along a Nyack Street. A donation of $100 will purchase a tree that the Nyack Community Tree Project will plant in 2022 on behalf of your gift recipient. They'll receive a card, letting them know a new tree will be added to Nyack's streetscape in their name.
The Nyack Community Tree Project was started in spring of 2016 when the Nyack Tree Committee organized local volunteers and Nyack Department of Public Works staff to plant trees on Nyack streets and set up a small nursery at BOCES in West Nyack. In 2017 the program was expanded to plant and maintain more trees and include additional volunteers, including members of the Nyack High School football team and Environmental Club, and students the BOCES work-based learning program.
Donations are now being accepted for the project through the Nyack Parks Conservancy. Email NyackTreeProject@gmail.com.
Support the Tree Project with a donation to the Tree Fund in any amount. A $100 donation will purchase a tree to be planted on public property. Give it as a gift and we will send the recipient a beautiful card letting them know.
Donate online: http://nyackparks.org/nyacktreeproject
Or by mail:
Nyack Park Conservancy
Attn: Nyack Tree Project
P.O. Box 1014, Nyack ,NY 10960
Email Earth Matters 
Read Earth Matters every Wednesday on Nyack News And Views, or sign up for the Earth Matters mailing list.
Earth Matters is a weekly feature that focuses on conservation, sustainability, recycling, and healthy living. This weekly series is brought to you by Julie Wendholt, Financial Advisor & Vice President of Pell Wealth Partners, a private wealth advisory practice of Ameriprise Financial Services, LLC.