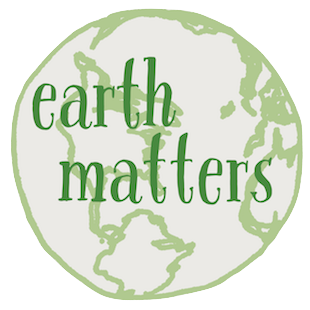 Earth Matters focuses on conservation, sustainability, recycling and healthy living. 
If Earth Matters to you, sign up for our mailing list and get the next installment delivered right to your inbox.
by Marcy Denker
Spotted Lanternfly is here, and you may become an unwitting carrier. The public has been advised to Identify, squash, and report them. But there is another important way to stop the spread. If you park your car near an infestation, do a "Spot" check before you leave so you don't transport any of these pests to new areas.
Spotted lanternfly is a new invasive insect that has made its way to from other states into New York. Infestations have been found in Orangeburg in a widening area centered at near Route 303 and the Joseph B. Clarke Rail-Trail overpass–next to Lowe's and the Rockland County Sewer plant–as well as Blauvelt State Park, West Nyack and other places in Rockland County.
This invasive pest feeds on the sap of important agricultural crops and other plants including tree of heaven, maple, and black walnut,
Infestations of spotted lanternflies also can make a sticky mess in our yards and other outdoor areas, and on our vehicles.
New York State agencies and organizations are working to identify infestations and eradicate them.
Despite the name, Spotted lanternflies don't fly. They jump. And they hitch rides across long distances. Their egg masses stick in the crevasses of tires or other spots on vehicles.
So stay alert and do a quick inspection of  the front, back and underside of your car, and check the tire treads. The egg masses look like a smear of mud.
If you find insects… 1. Squash them  2. Report it here.
While very harmful to plants, spotted lanternfly is harmless to people.
Spotted Lanternflies are transported from long distances on vehicles, so if you park your car in a place near an infestation, please check your car for "hitchhiking" insects before you leave.
Look for the egg masses on trees.
To do more: Join a volunteer effort to help control them infested areas. There is a volunteer workday coming up in Orangeburg on October 16, 9a – 12p organized by the NYNJ Trail Conference. See the details here.
Volunteers help with various tasks. They remove vegetation within infestation areas, check traps, survey likely infestation areas, and visit sites to swat or stomp adult lanternflies,. Volunteers can scrape egg masses over the winter and early spring.
Volunteers can email invasives@nynjtc.org and check the New York New Jersey events page at nynjtc.org/events.
Email Earth Matters 
Read Earth Matters every Saturday on Nyack News And Views, or sign up for the Earth Matters mailing list.
Earth Matters is a weekly feature that focuses on conservation, sustainability, recycling, and healthy living. This weekly series is brought to you by Julie Wendholt, Financial Advisor & Vice President of Pell Wealth Partners, a private wealth advisory practice of Ameriprise Financial Services, LLC.