by Amy Alinkofskly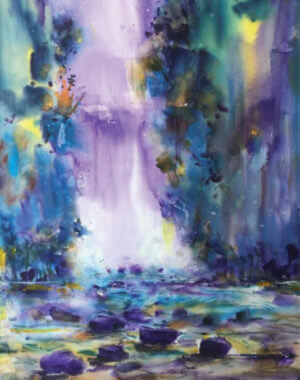 Do you feel as though you need to get some creative juices flowing? Or, perhaps you want to give a gift to yourself, calm your mind, and let your mind escape the world issues around you for a few hours through the process of artmaking. Why not cultivate your creative side and improve your health through art? Registration is now open for Rockland Center for the Arts' (RoCA) fall art classes which begin September 13, 2021.
Let your creative juices flow in RoCA's reconfigured and newly expanded studios, socially distanced and well ventilated for your peace of mind. Express yourself, relieve some stress, and relax while engaging in a safe and creative process. Masks and social distancing are required.
This fall, Rockland Center for the Arts (RoCA) is providing a wide range of studio art experiences for all ages and skill levels: choose from outdoor tented classes, online virtual classes or indoor classes spread out with pottery studios divided into individual cubicles. Students are required to wear masks while inside. Try a live session at RoCA or try any of the virtual classes. You can choose from a one-day workshop, a weekend workshop, or a 4, 6, or 8-week session classes.
Whether you are a beginner or honing a skill, you can try a pottery class of wheel throwing, hand building or sculpture techniques. Learn the basics of watercolor or improve your skills in oil or acrylic painting through the use of textures, lighting, and enhanced perceptions. Create your own lampworked glass beads for jewelry on the torch with Stephanie Maddalena.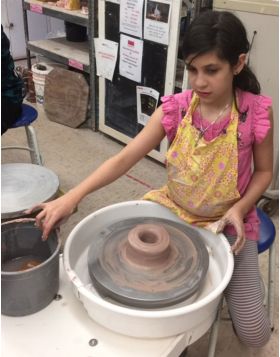 RoCA is also offering kids classes in pottery, Anime/Manga, expressive painting, and cartooning.
Rockland Center for the Arts is located at 27 S Greenbush Rd., West Nyack. For more information or to register for a class visit www.rocklandartcenter.org or call 845-358-0877.
RoCA gratefully acknowledges support for its programs from The Richard Pousette-Dart Foundation, M&T Bank, The M&T Charitable Foundation, Orange & Rockland Utilities, Kantrowitz, Goldhamer & Graifman P.C., the Rea Charitable Trust, Luxury Kitchen and Bath, Golden Artist Colors, Inc., QuietEvents, Rockland County Tourism, the Estate of Joan Konner, Lighting Services Inc., Sarah and Stephen Thomas, the Mark and Jessie Milano Foundation, Zaklin Family Charitable Fund, The County of Rockland, Simona and Jerome Chazen, Art Services Group, RoCA members, donors and business members.
RoCA's programs are made possible, in part, with funds from the New York State Council on the Arts, with the support of Governor Kathy Hochul and the New York State Legislature. Funding is also made possible by the County of Rockland.