This week in the villages: Rockland County has finally been included in the Major Disaster Declaration for the State of New York so that residents are eligible for disaster assistance from FEMA due to damages caused by Hurricane Ida. On a more positive note, the Village of Upper Nyack has been declared a Climate Smart Community. The Village of South Nyack is holding a Board of Trustees meeting. And grab your blankets and warm beverages, the Town of Orangetown is resuming its outdoor family movies in the park on Friday.
Nyack Area COVID Update for September 25
| | | | | | | |
| --- | --- | --- | --- | --- | --- | --- |
| | 25-Sep | 18-Sep | 11-Sep | 4-Sep | 28-Aug | 21-Aug |
| Active cases by community | | | | | | |
| Nyack | 16 | 18 | 19 | 15 | 11 | 19 |
| Valley Cottage | 36 | 30 | 26 | 16 | 10 | 11 |
| West Nyack | 16 | 21 | 29 | 21 | 13 | 15 |
| Piermont | 3 | 3 | 2 | 4 | 4 | 1 |
| | | | | | | |
| Rockland County | | | | | | |
| 7 day postivity rate | 2.6% | 3.7% | 2.9% | 2.9% | 2.6% | 2.2% |
| Active cases | 1,040 | 864 | 683 | 689 | 641 | 731 |
| Hospitalized | 24 | 30 | 23 | 18 | 17 | 17 |
| COVID-19 deaths (total) | 978 | 977 | 974 | 973 | 970 | 970 |
Source: Rockland County Health Department / NYS Health Department, 9/25/2021
To schedule an appointment for a 1st dose COVID-19 vaccine from any Rockland County Department of Health Clinic visit rocklandgov.com/departments/health/. To search for additional COVID-19 vaccination opportunities nearby visit vaccines.gov.
Village of Nyack
The Nyack Business Council will hold a meeting via Zoom today (Mon, Sept 27, 2021) at 4p.
The Zoning Board will meet today (Mon, Sept 27, 2021) at 7p to consider applications to reinstate expired variances, and to consider site plan and special permit applications and a parking variance. Read the full agenda at nyack-ny.gov.
Board of Water Commissioners and Planning Board Vacancies
Want to be involved in your local government? The Village has vacancies on the Board of Water Commissioners and the Planning Board.
Candidates for Water Commissioner:
Must be familiar with Cash Flow Statements, Revenue and Expense reports and other financial statements.
Have the ability to make financial decisions that reflect good judgment for the Village residents and the operational needs of the Water Department.
Be available for meetings other than those regularly scheduled.
Understand Village and Water Department policies and procedures.
Meetings are held on the second Thursday of every month at 4:30pm.
Village of Nyack residency required.
If interested in serving an unexpired term (through 12/31/23), please forward a letter of intent and a resume to Barbara Kunar, Village of Nyack Water Department, 9 N Broadway, Nyack, NY 10960 or an email to nyackwater@nyack-ny.gov. Candidates will be interviewed by the Board of Water Commissioners at their meeting on Oct 14, 2021. Any questions, please call (845) 358-0641.
Candidates for Planning Board:
Members attend monthly meetings, during which they hear presentations, discuss pending applications, hear public comments, and vote on whether to approve or reject requests, and/or impose any appropriate conditions for approval.
Meeting preparation involves reviewing relevant materials provided by the Village's Building Department, including the applicant's submittal materials and any necessary background offered by the Village Planner. Members are required to make site visits to gain full understanding of each property in question; occasionally, they may need to perform additional outside or code research for certain applications. Preparation for each meeting typically takes about two to four hours.
Because the Planning Board renders binding decisions, a quorum must be present for each meeting. Therefore, regular meeting attendance is very important. Experience in the legal, engineering, architecture and/or the environmental industries all are helpful, but not requirements for serving on the Planning Board.
Submit your interest to Mayor Hammond at dhammond@nyack-ny.gov.
Temporary Bus Layover Downtown
Due to the construction of the supermarket at the Riverspace building on Main St, there will be a temporary layover for the displaced busses on Cedar St, the west side of the street adjacent to Veterans Park. This will be in effect until Oct 18, 2021.
Village of South Nyack
The Board of Trustees will meet on Tue, Sept 28, 2021 at 7:30p. Read the full agenda at southnyack.ny.gov. A livestream of the meeting will be available on the Village of South Nyack Facebook page.
Village of Upper Nyack
Upper Nyack is Now Registered as a Climate Smart Community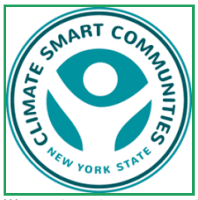 Upper Nyack is now registered as a Climate Smart Community. A team of devoted citizens of the Upper Nyack Green Committee are working together with Trustee Jeffrey Epstein, to achieve Bronze Certification as a New York State Climate Smart Community.
Help the Village of Upper Nyack reduce its greenhouse gas emissions, become more resilient in the face of climate change impacts – and, indeed, become smart about addressing our world's climate crisis. The Upper Nyack CSC Task force is chaired by Addison Chappell and Peggy Kurtz. Contact the committee at uppernyackcsc@googlegroups.com
Village Board Meeting Recording Available
In case you missed it, a video recording is available for the September 23 Village Board of Trustees Meeting and Public Hearing.
Town of Orangetown
Town of Orangetown 2021 Fall Recreation Programs
The Town of Orangetown's 2021 Fall Recreation Program Brochure is available on orangetown.com. Please email recreation@orangetown.com or call 845-359-6503 with any questions.
Family Movie Night

Join Orangetown's Parks & Recreation Department for their Family Movie Night in Veteran's Memorial Park on Fri, Oct 1, 2021 at 7p for a screening of DreamWorks' Abominable. The cost is $3 per person with a maximum of $12 per family (same household only). For more information, please email recreation@orangetown.com. Pre-registration is required at orangetown.com. All current COVID-19 guidelines will be followed during the event
Town of Clarkstown
Cornell Cooperative Extension Sustainability Walk & Showcase Fundraiser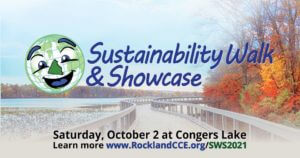 A family-friendly event on Sat, Oct 2, 2021 from 10a-2p at Congers Lake Memorial Park where you can: discover the lake with a scavenger hunt, learn about birds, bugs, and biodiversity at educational stations, and protect the environment and save money with green living ideas.
Please register early. Every family that preregisters by Oct 1, 2021 will receive a swag bag filled with giveaways from the sponsors. Admission for adults is $10 and children are free. Additional information may be found on rocklandcce.org
9/11 Never Forget Mobile Exhibit
The 9/11 Never Forget Mobile Exhibit will be at Germonds Park, 165 Germonds Rd, West Nyack on Sat, Oct 2, 2021 from 11a-8p and on Sun, Oct 3, 2021 from 11a-6p for a family day of reflection, education and remembrance. The suggested donation is $20 per family. All proceeds benefit the 9/11 education foundation. Additional information may be found on 911educationfoundation.org.
Rockland County
Major Disaster Declaration Issued for Rockland County
A Major Disaster Declaration has now been issued for Rockland County. This new designation means that Rockland County is now eligible to apply for federal disaster relief assistance.
Residents in Rockland County whose homes or businesses were damaged can now apply for federal disaster assistance by visiting DisasterAssistance.gov or by calling 800-621-3362. Those who use TTY should call 800-462-7585 directly. You can call these toll-free telephone numbers anytime from 7a to 11p ET. Additional information may be found on rockland.gov.
---