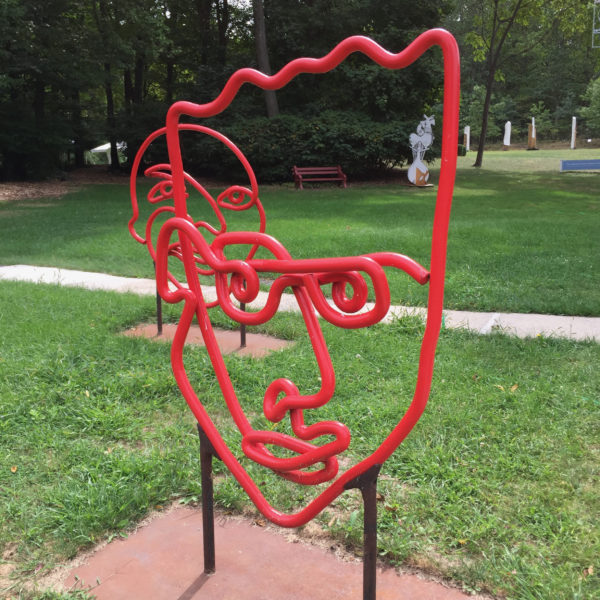 by Juliana Roth
While many are familiar with Storm King Art Center further up the river, the lower Hudson Valley offers 10 acres of outdoor sculptures of its own tucked away along a vibrant hiking trail. At 27 South Greenbush Road in West Nyack, you'll find the Catherine Konner Sculpture Park in the backyard of Rockland Center for the Arts (RoCA). The park is the sole outdoor site for rotating large-scale art exhibits in Rockland County with a bounty of opportunities to take workshops with nationally recognized artists.
The garden's namesake comes as a memorial to the daughter (Catherine) of the late Joan Konner. Joan was an award-winning journalist, author, producer, documentarian, and dean of Columbia University Graduate School of Journalism. For many women in media, Konner was a strong role model who fought for inclusion and empowered storytelling. It's no surprise many of the artists whose work is exhibited in the park are women dealing in themes of representation and unity, like Cristina Biaggi's The Web, which depicts the interconnected history of women's global political actions.
Catherine Konner Sculpture Park invites visitors of all ages and art backgrounds to experience innovative metal, ceramic, and mixed media sculptures alongside the complexity of the natural world itself. The park's outdoor exhibits range from explorations of humanity within botanical forms to a retrospective of Dorothy M. Gillespie's otherworldly starburst sculptures.
As visitors follow the 1 mile sculpture trail through the woods, they can connect to Buttermilk Falls County Park's trail at the south of the park: 20 feet of mountain water that eventually leads to the Hackensack River. This is a scenic spot for a post-art show picnic with a distant view of the Ramapo Mountains, or a secluded space to create some art for the inspired. By continuing down Greenbush Road, visitors will open themselves up to a variety of local outdoor adventures.
Since 1947, the Rockland Center for the Arts has offered the community art classes, camps, exhibits, and continues to do so through their virtual programs.
The Catherine Konner Sculpture Park is free to the public from dawn to dusk 7 days a week, but visitors should check hours during the summer when RoCA runs its annual children's camp. There is a leave no trace policy in effect at the garden, meaning all visitors must take trash with them. Masks and social distancing are advised when visiting. The main building is closed for restroom use until further notice, but audio tours are often available for exhibits using smartphones.
For more information, call 845-358-0877, email info@rocklandartcenter.org, or visit www.rocklandartcenter.org.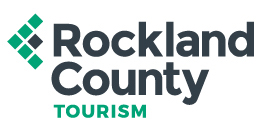 Roaming through Rockland covers outdoor destinations to walk, bike or hike in Rockland County.
Sponsored by the Rockland County Tourism.
Roaming Through Rockland includes: