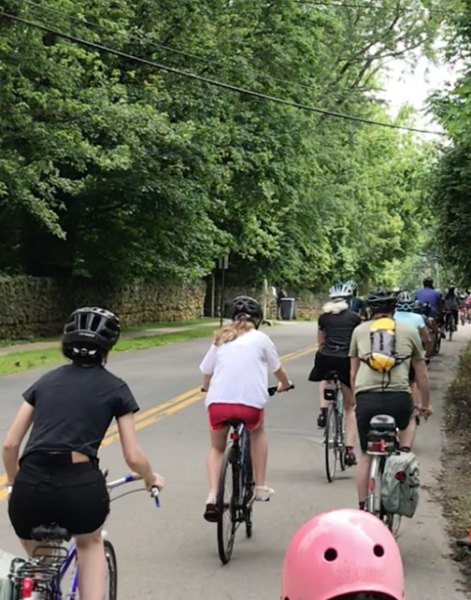 by Dave Zornow
If it seems like more people are riding bicycles near Nyack and around Rockland…blame the pandemic. And maybe the previous governor.
It's not just the seasoned cyclists from the city riding to Didier Dumas' Patisserie and the Runcible Spoon. COVID-19 restrictions encouraged more people to dust off their bicycles and ride for exercise over the past 18 months. Additionally, the June 2020 opening of The Path on the Mario Cuomo Tappan Zee Bridge has inspired more people from across the region to visit Nyack and Piermont as well as nearby parks and attractions.
On Saturday October 9, the Rockland Bicycling Club invites anyone who rides a bicycle in the tri-state area to Ride 'Round Rockland and rediscover the childhood joy of being on two wheels while cycling through some of the most scenic parts of Rockland County.
There's a route and a ride for all levels of cyclists. For the serious road warrior who wants to ride an imperial or metric century, there's a 100 and 65 mile route. For recreational cyclists who prefer the road less traveled (and a route which is mostly car free), there's an 18.5 ride around Rockland Lake State Park.  There's even a family friendly, 3.2 mile loop around Rockland Lake where younger (and future century riders?) can join in the fun.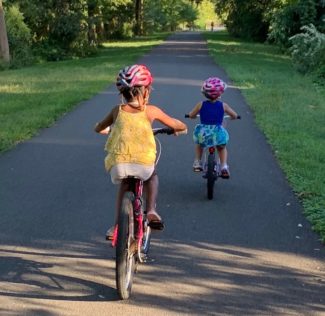 The Rockland Bicycling Club hosts a post-ride lunch for registered riders and will give awards to the youngest participants, too. The event also includes SAG support and a rest stop at the Orchards of Concklin for the 40+ mile routes.
The 100, 65, and 40 mile routes take you on challenging, scenic and soaring courses across Rockland County. The shorter routes are within Rockland Lake State Park. The 18.5 mile course consists of five loops on Rockland Lake Road around the outside of the park. The shortest ride, intended for children under the age of 12 and their accompanying parent or guardian, is flat (no hills!) and is 3.2 miles on the multi-use path which circles Rockland Lake.
Pre-registration ($25 for adults, $15 for kids under 18 and RBC members) is required at www.RocklandBicyclingClub.org/RRR. That's also where you can find more details including route maps and start times.
---
Dave Zornow is Publisher Emeritus of Nyack News and Views and a board member of the Rockland Bicycling Club. The 2021 Ride 'Round Rockland is sponsored by Rockland County Tourism.