by Mike Hays
Put away your white clothing and beach blankets. Pump up the soccer ball. Drag out the ribbons for tag football. Fire up the grill one last time. Labor Day is one of those truly American holidays when everyone gets a day off between the 4th of July and Thanksgiving, thanks to the efforts of unions in the 19th century to recognize workers who labored 6 days a week most of the year.
Initially, Nyack was not a union town. Its industries, with two exceptions, were small. Items like carriages, sleighs, pianos, bicycles, and cedar pails were made in small factories using specialized labor. Shipbuilding in the early 19th century and shoe making in the second half of the century employed the most workers.
Workers at Nyack's 8-10 shoe-making factories were underpaid, overworked, and had little job security. What were labor conditions like in those early factories when Labor Day was first established in America? And how did early villagers celebrate Labor Day?
The Beginning of Labor Day
As trade unions and labor movements grew in the late 19th century, unionists proposed that a day be set aside to celebrate laborers. The first Labor Day occurred on September 5, 1882 (a Tuesday) in New York City. Laborers met and paraded around Union Square, and the idea caught on. In 1894, Congress passed a bill creating Labor Day on the first Monday of September. The bill was signed by President Cleveland, making it a holiday for federal workers only. It was still up to the states to make it a holiday for all.
Shoetown
Shoemaking had its start in Nyack as a cottage industry initiated by William Perry from an old Rockland family in the 1830s. Farmers made shoe components at home, and Perry and others coordinated the finished product for sale. The system worked well. Farm families made extra income and Perry and others avoided the overhead of large factories. Over time, shoe retailers opened shops in the village with shoe making on the upper floors. Sewing machines were installed, and some cutting and binding was done there. Two of the big firms employed 50 men and 100 women.
As the industry transitioned from a cottage industry to a consolidated one, worker disputes occurred. Strikes occurred in 1853 and 1859. The manufacturers in each case responded by placing ads for new workers to come to Nyack. One of the major issues was the ticket-and-order system of payment. Rather than cash, workers were paid with a ticket that could only be redeemed in Nyack stores. While this kept business local, it had the potential for abuse from both the manufacturer and the store owner. "Shin plasters" often became worthless when a manufacturer could not back the ticket to the merchant.
After the Civil War, one Martin Knapp, who wrote many letters to the editor in support of workers, formed the Knights of Saint Crispin (the patron saint of cobblers) with the purpose of getting shoe workers to share in the profits made by the company. Before this argument went further, technology disrupted the industry.
Steam power came to shoe making and ever larger factories were built in the 1870s that could produce more shoes at a faster pace in a single place. Owners were no longer retailers or consolidators but manufacturers. They advertised that "no Crispin member or friend need apply." Our shops from this date will be known as NON-SOCIETY SHOPS. In 1870, workers struck against automation and apparently blocked new workers from arriving at the train station. It is unclear how this matter was resolved.
Strikes
Strikes continued to haunt the larger factories, but as little coverage was given to them in local papers, it is difficult to judge what affect any strike had. Village stores were dependent on workers shopping there, and merchants feared that shoe manufacturers would just pack up and move if labor unrest happened.
Andrew Jackman, the largest employer in 1886, held meetings for his 300 workers every six months to set a schedule of hours and wages. Any complaints were held over to the next meeting. In all some 700 workers were employed in Nyack shoe factories around the advent of Labor Day. Work weeks were 55-60 hours a week. Workers were young, about 15% were under 17, another 33% under 25. Some 40% were female. One wonders if they had Labor Day off.
The industry hit the skids in the 1890s due to the Depression of 1894 and increasing consolidation of shoe making to larger and cheaper labor supplies. By the early 20th century, shoe making in Nyack was mostly history, only the Nyack Shoe Cooperative on Mill Street remained into the 20th century.
The Tuttle Shoe Manufacturing Business
Tuttle was one of the early manufacturers in Nyack. His first factory was on Hudson Ave. near the train station. In 1896, he built a larger factory on the corner of Mill and Jackson Sts. On the first floor, shoes were "bottomed" and then "finished" on the second floor. Machinery was driven by a coal-fired steam engine. The building was expanded. In 1909 Tuttle retired at age 64 selling the concern to the Nyack Shoe Co-operative Corporation, which continued as the last shoe making concern in the village. Much of the building survives today as The Mill, a shared office site.
Early Labor Days in Rockland County & Nyack
The first mention of Labor Day locally was for a free picnic at Iona Island on Monday, September 6th, 1886.  Free passage on the hourly runs of a ferry was offered to the residents of Peekskill. In Nyack it appears that a Labor Day celebration was held in 1886 and for several years after on the ball field on Midland Ave with a program managed by the Nyack Fire Department. Across the street at the back of the DeCantillion estate, the local gun clubs held trap shooting matches starting at 10a for 50 shooters using about 4,000 clay pigeons.  The Nyack Rifle and Gun Club arranged with the Fire Department to feed their guests.
Labor Day 100 Years Ago
By 1921, Labor Day in Rockland County was a busy holiday with many public events. At the Orangeburg Racetrack, a car raced against an airplane around the horse track. A clambake for 400 members of the Haverstraw Knights of Columbus with chicken and clams was held in a woods along Long Clove Road. A band concert and block dance were held on Main St. in Stony Point. Firemen gathered at a Hohokus racetrack for a combined New Jersey and New York Volunteer Fireman's benefit with $1,200 in prizes, a 60-piece brass band, and $500 display of fireworks in the evening.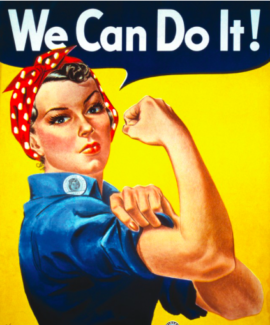 On Labor Day 1921, Nyack concluded a week-long benefit in support of Memorial Park, which was created the year before by a private association. Amusement rides, contests, and raffles for prizes like a new Buick and an electric washing machine raised some $7,000 (about $105K in today's currency). Each night featured a different event including a volunteer fireman's night and fireworks.
Just up the river from Memorial Park, the Nyack Boat Club held a regatta on Labor Day with boat races to Tarrytown Light and back, rowing contests, and a swimming race. Prizes ranged from 10 gallons of gas to 50 cigars. The same day, 18-year-old Roy Tracey of Tarrytown swam across the river in 2 hours. He had no money for the return, but Captain Lyon of the Nyack ferry gave him a free ride back to Tarrytown.
Looking Back
No longer do we think of those who once labored long hours for small pay at Nyack's shoe-making factories during the Gilded Age. Nor do we wax nostalgic for the business barons who profited from their labor. Yet workers, here and elsewhere in New York and the nation, fought for their rights and forged this very special day that we now cherish so much.
For more information of shoe-making in Nyack:
Frontier Elements in a Hudson River Village, Carl Nordstrom, 1973.
Michael Hays is a 35-year resident of the Nyacks. He grew up the son of a professor and nurse in Champaign, Illinois. He has recently retired from a long career in educational publishing with Prentice-Hall and McGraw-Hill. He is an avid cyclist, amateur historian and photographer, gardener, and dog walker. He has enjoyed more years than he cares to count with his beautiful companion, Bernie Richey. You can follow him on Instagram as UpperNyackMike.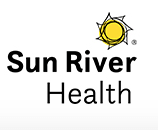 Nyack People & Places, a weekly series that features photos and profiles of citizens and scenes near Nyack, NY, is brought to you by
Sun River Health
, and
Weld Realty
.