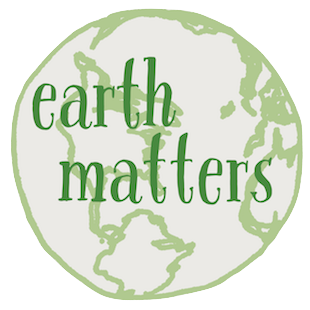 Earth Matters focuses on conservation, sustainability, recycling and healthy living. 
If Earth Matters to you, sign up for our mailing list and get the next installment delivered right to your inbox.
by Marcy Denker
Here is an early fall roundup of local environmental news, events and calls to action. Make sure to check out Climate Solutions Week for a great menu of events in the Hudson Valley coming up in October.
I've been sending Green News email updates like this regularly since last fall. If you'd like to subscribe, click here.
NEW PUBLIC HEARINGS ON DANSKAMMER
September Dates  for Action on Danskammer Power Plant Proposal
Sept. 21 Learn more about next steps at the Stop Danskammer Coaltion's Autumn Update
Sept. 27 deadline to register to speak at a public hearing.
Give your public comment Sept. 28th or 29th
Note: These hearings before the Siting Board are different from the Title V air permit hearings held by DEC in August. Comments to DEC will not be considered by the Siting Board unless you sign up for these new hearings! 
---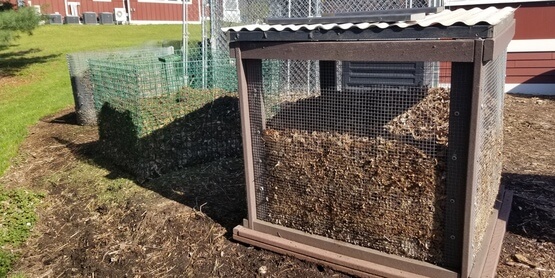 RIVERKEEPER CALL TO ACTION ON CANADIAN HYDRO PROJECT 
Riverkeeper is urging New Yorkers to call on Governor Hochul and NYS to award TIer 4 energy credits to wind and solar sources and not Canadian hydro from the Champlain Hudson Power Express (CHPE). Opposition to CHPE centers on the potential damage to the Hudson River and indigenous communities in Canada.
Riverkeeper's Call to Action
---
TESTING FOR PFAS CHEMICALS
Call on Gov. Hochul for Stricter Testing Standards
In November 2020, Nyack Water and Suez Water customers received letters notifying them that their water contains PFAS, a toxic contaminant, in excess of New York drinking water standards.  Nearly one year later,  the full extent of the contamination is not known since the companies don't test for all of the PFAS chemicals.  The Rockland Water Coalition urges you to sign your organization onto this letter urging Governor Hochul to sign legislation passed last spring which will require testing for 40 toxic chemicals, including all PFAS chemicals for which there are tests – and inform the public about what's in their water.
The deadline to sign on is Wednesday September 22 at 5p.
If you have any questions or would like more information, email rhayes@eany.org or call at 314-518-1454.
 https://www.nysenate.gov/legislation/bills/2021/s1759
---
CLIMATE SOLUTIONS WEEK
A Festival of Climate Solutions– A Call to Action for the Hudson Valley
Hudson Valley Climate Solutions Week is a regional collaboration to focus attention on the climate emergency we are all facing and the groundswell of creative work underway to address it.
Check out the list of great events, webinars, concerts and more.
October 17-24th
https://www.hvclimatesolutionsweek.org/
---
REGIONAL SYMPOSIUM ON CLIMATE SOLUTIONS
(In person) Detailed briefing on the policies, programs and funding behind New York's Climate Act, and the Hudson Valley Regional Climate Action Strategy developed by Sustainable Hudson Valley and partners. Featuring Andrew Revkin  (New York Times climate science writer and Founding Director, Initiative on Communication & Sustainability – The Earth Institute, Columbia University) Maureen Leddy (Director, NYS Office of Climate Change), Sameer Ranade (Climate Justice Advocate, NYSERDA), Dr. Evelyn Wright (Deputy County Executive for Ulster County, NY; Ulster's Green New Deal), Melissa Everett (Executive Director, Sustainable Hudson Valley), Rev. Gregory Simpson (HV Environmental Justice Coalition), Cynthia Nikitin (Sustainable Hudson Valley)  and others.
https://www.hvclimatesolutionsweek.org/events/climate-solutions-for-the-hudson-valley
Wednesday, October 20, 2021
4:00p  6:30p
Locust Grove, 2683 South Rd., Poughkeepsie, NY 12601  (map)
Register here
---
SHOULD ROCKLAND COUNTY CREATE A WATER AUTHORITY TO REPLACE SUEZ WATER?
The Rockland Water Coalition is asking our elected officials for a feasibility study to consider whether it would be in the public interest for a public water authority to be created to replace Suez Water NY ownership of 90% of Rockland's water systems.  The problems with Suez have been many: high water rates, ongoing problems with water quality, lack of proactive approach to stewardship of our water supply, and lack of transparency, among others. Suez Water customers currently pay among the highest water rates in the state, in addition to paying Suez $54 million plus interest for their failed desalination proposal.  The petition will be online later this week.  If you would like to sign or help circulate the online petition, contact rocklandclimate@gmail.com.
---
LEAF BLOWERS AND THE LOCAL LANDSCAPE
Beyond Leaf-Blowers: Community Discussions on Sustainable Landscaping Practices for Healthier Neighborhoods.  Organized by Nyack Sustainability Committee and Nyack Pollinator Pathway at the Nyack Library.
Explore the impacts of leaf blowers in our neighborhoods and the landscaping alternatives that promote human health, quality of life, and stronger ecosystems.
Three Sessions to Choose From   All sessions on Zoom at  at 7p
October 6  Register
October 26  Register
November 17 Register
---
SPOTTED LANTERNFLY
Volunteer Opportunities to Help Control Spotted Lanternfly in Rockland
Groups of volunteers organized by the NYNJ Trail Conference have been helping to control the spread of spotted lanternfly in Orangeburg this summer. A new infestation has been confirmed in West Nyack. 
What volunteers can do:
Remove vegetation within infestation areas
Check traps within infestation areas
Survey for spotted lanternfly nearby infestation areas and in likely infestation areas
Visit confirmed infested sites and swat or stomp adult spotted lanternfly
Photograph, report (lanternfly can reported at https://agriculture.ny.gov/spottedlanternfly), and squish any spotted lanternfly found
Scrape egg masses over the winter and early spring
 Volunteers can email invasives@nynjtc.org.And check out  the events page at nynjtc.org/events.
---
KEEP ROCKLAND BEAUTIFUL 2021 FALL WATERWAYS CAMPAIGN
Kick off October 9th
Clean up any time, anywhere!
Join a clean up or make your event.
Learn More and Register
---
HIKE at the HOOK
Upper Nyack Trail Appreciation Hike
This 3-mile hike will be guided by NYNJ Trail Crew Chief, Chris Recyling, who will show first-hand the newly constructed 2,000 feet of sustainable trail. After the hike, head over to Long Path Outfitter's, Nyack's newest, and only, outdoor store and the Trail Conference's latest retail partner for great gear and local conversation.
---
SUSTAINABLE LANDSCAPE SERIES
Water Conservation and Sustainable Pest Management in your Backyard 
A presentation in the Cornell Cooperative Extension Sustainable Landscapes Series 
Brian Eshenaur, Senior Extension Associate for Ornamental  Crops in the NYS Integrated Pest Management Program
September 23 at 7p online via Zoom 
Free 
More Information and Registration 
---
COMPOSTING WITH WORMS
 Experience River Hook: Meet Dave Goldberg "The Worm Guy"
This presentation includes members of Nyack Scout Troop 2, who built a worm bin at River Hook, under the direction of Dave Goldberg "The Worm Guy," where compost and leaves are transformed by worms into nutrient rich soil
Nyack Library Virtual Event
September 29, 2021 7:00-8:30p
Register
Email Earth Matters
Read Earth Matters every Wednesday on Nyack News And Views, or sign up for the Earth Matters mailing list.
Earth Matters is a weekly feature that focuses on conservation, sustainability, recycling, and healthy living. This weekly series is brought to you by Julie Wendholt, Financial Advisor & Vice President of Pell Wealth Partners, a private wealth advisory practice of Ameriprise Financial Services, LLC.