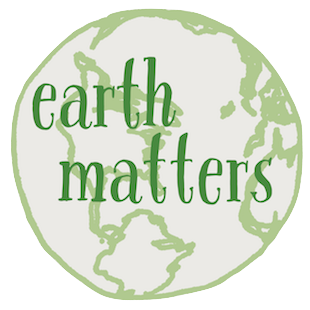 Earth Matters focuses on conservation, sustainability, recycling and healthy living. 
If Earth Matters to you, sign up for our mailing list and get the next installment delivered right to your inbox.
by Addison Chappell
As an environmentalist and someone who is concerned about climate change, I am always looking for ways to decrease my carbon footprint. I dutifully insulated my house, switched to renewable energy, and installed solar panels on my roof. But there was one thing that I had not addressed: my car. As of 2019, in the US alone, transportation accounted for the majority of greenhouse gases (29%). With the increasing number of electric cars coming onto the market, I thought I would do some research and see if it made sense (economically and practically) to purchase or lease an electric car.
I started by doing a bit of research. I turned to Green Car Reports (https://www.greencarreports.com/) to get the latest information and reviews. I immersed myself in all the different considerations when buying an electric–Range, Charging opportunities, and of course, overall cost. Although Tesla's are the market favorite, there are lots of more cost conscious alternatives from other manufacturers such as Hyundai, Kia, and Chevy–all of which are all solid choices. I decided (based on cost and range mostly) that the Hyundai Kona EV was a perfect fit for my needs.
Can I really afford this?
The sticker price on my particular model was well over $40k–way more than I would have considered spending on a car. However, with the Federal Tax Credit ($7500) and the NY State Dirve Clean Rebate ($2000), the cost decreased to something a bit more palatable. I chose a lease (which until very recently did not seem to be available for electric cars) and ended up paying only a few hundred dollars a month–similar to what you might pay for an ICE (Internal Combustion Engine) vehicle.  
What about charging?
There are a few ways you can charge your vehicle.  
Level 1

(the slowest) uses a standard household outlet to plug in the charging cable that came with the car. This is a very, very slow way to charge. It takes about 24-36 hours to get to close to an 80% charge. Not ideal. But in a pinch, you know you can at least add a few miles to get you where you want to go.

Level 2

  These chargers can be found everywhere from municipal parking lots to shopping malls and are frequently free or very low cost. These use a 240v power connection and can usually charge your vehicle completely in under 6 hours. It is also possible to get one of these for your home. The charging units cost about $500, but many utilities offer these at a steep discount and the installation (if you need an electrician to install a 240v plug to support it) can be tax deductible (check with your accountant, if you got one).  

Level 3 – DC fast charging

  These are much harder to find but are becoming more popular.  With DC charging you can get to an 80% charge within about 25-30 minutes. They are starting to pop-up in many shopping malls and highway rest stops, but there are still not enough to address the growing demand in certain areas of the country. These cost anywhere from $.35/kwh-$.50/kwh or roughly $.10 – $.25/mile. Still not bad compared to the cost of gas.
How does it perform and what does it cost to maintain?
Driving an electric car is pure joy. Once you have tried it, you will never want to go back. There is no noise or fumes, and the acceleration is instant. Best of all: No more trips to the gas station! Before the electric car, I was filling up roughly 2x per month and spending an average of $60. With the EV, I'm able to charge at home (overnight) for a fraction of the costs. O&R even offers a Time of Use plan for electric vehicle owners that significantly reduces your energy supply costs at night (when you are charging your EV). In addition, there are no more bi-annual trips to the repair shop to get oil changes and replace filters. The only maintenance recommended for my vehicle after 5k miles was to rotate the tires. There are additional perks for New Yorkers as an owner of an EV: you can qualify for an EZpass Discount and the NYS clean pass program (https://www.dot.ny.gov/programs/clean-pass) which lets you use HOV lanes on certain expressways.
What are the downsides?
With all-new technologies, there are certainly some things to be concerned about.  In my case, my car was recalled due to a faulty battery (read more) which was a very frustrating experience. I was given a loaner car (non-electric) for 4 weeks while I waited for the new battery (which basically encompasses the entire undercarriage of the car and weighs over 1500lbs) to arrive from the factory.  The Chevy Bolts now suffer from the same issue (read more) 
Charge anxiety is a real and persistent issue, especially for long car trips.  If you plan accordingly by mapping out your charging locations beforehand and give yourself enough spare charge to account for any changes in driving conditions, you should be fine. Check out PlugShare—an EV charging station finder to get the locations of charging stations along your route (with reviews) and whether or they are occupied or not operational for some reason.
Even with these potential issues, the savings and joys of driving an electric car are well worth it. It feels different… in a good, modern way. Makes you aware of just how antiquated ICE cars are and how much better transportation can be.
Resources:
Green Car Reports – https://www.greencarreports.com/
NYSERDA – Drive Clean Rebate – https://www.nyserda.ny.gov/All%20Programs/Programs/Drive%20Clean%20Rebate
Federal Tax Credits for Electric Vehicles – https://fueleconomy.gov/feg/taxevb.shtml
EZPass Green Pass  – https://www.thruway.ny.gov/ezpass/greentag.html
NYS Clean Pass Program – https://www.dot.ny.gov/programs/clean-pass
Plug Share – https://www.plugshare.com/
Orange and Rockland Time of Use Program – https://www.oru.com/en/save-money/energy-saving-programs/time-of-use
About the author:
Addison Chappell is an Upper Nyack Resident, a member of the Upper Nyack Green committee and co-chair of the Upper Nyack CSC (Climate Smart Community) task force. 
Email Earth Matters
Read Earth Matters every Wednesday on Nyack News And Views, or sign up for the Earth Matters mailing list.
Earth Matters is a weekly feature that focuses on conservation, sustainability, recycling, and healthy living. This weekly series is brought to you by Julie Wendholt, Financial Advisor & Vice President of Pell Wealth Partners, a private wealth advisory practice of Ameriprise Financial Services, LLC.