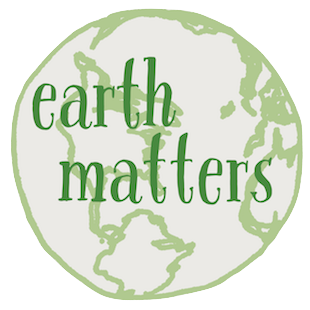 Earth Matters focuses on conservation, sustainability, recycling and healthy living. 
If Earth Matters to you, sign up for our mailing list and get the next installment delivered right to your inbox.
by Dianne Snyder
Evelyn Leong is on a mission to help more people live a sustainable lifestyle. Her new store, Bare Minimum Goods, which opened Sept 4, at 68 S. Broadway, in Nyack, puts her goal of spreading eco-enlightenment into action. There, she sells eco-friendly products — a refill bar, reusable bottles, shampoo bars, toothpaste bites, and more — that help reduce waste, particularly of the plastic variety. 
Plastic may be convenient, but it is also pernicious: it comprises 73% of beach litter worldwide; it kills more than 1.1 million animals every year; and the average person eats 70,000 microplastics a year. And the problem is only getting worse: world plastic production has doubled over the past 50 years. But Evelyn believes individuals can make a difference. Her store is meant to be a resource for everyone, no matter their level of environmental knowledge. She aims to both supply patrons with products and educate them on how to be better environmental stewards. 
Prior to opening Bare Minimum Goods, Evelyn spent 20 years in academia, first working as a professor and then as an academic dean. Her passion for combating climate change began a few years ago, as she committed herself to a more sustainable lifestyle and learned about eco-friendly products. "Climate change is real," she emphasizes, "and with so much growth in the sustainability industry, it's time this community introduced more innovative products so people can become more familiar with what's out there." Single-use plastic and zero use packaging is a good start. 
Leong's history with serving a community, though, dates back to her childhood. She grew up in Manhattan's Chinatown, and her parents, both immigrants from China, owned a grocery store that sold dry goods to families and food to Chinese restaurants in the neighborhood. Evelyn always admired her parents' bravery and business acumen.  She and her husband moved to Nyack 29 years ago, and in that time have been dedicated to our community. Owning a store here that strives to reduce waste fused Leong's passions and life experiences. Her own family has been instrumental in making the store a reality. They've helped every step of the way, with everything from physical construction to posting on social media. 
Bare Minimum Goods introduced its online store in the beginning of August, and buzz for the store has been spreading ever since. "It's so heartening to see companies like Bare Minimum Goods help us use products we like with planet-friendly packaging," said Nyack resident Joel Newton. "This is a very welcome addition to Nyack!"
Email Earth Matters
Read Earth Matters every Wednesday on Nyack News And Views, or sign up for the Earth Matters mailing list.
Earth Matters is a weekly feature that focuses on conservation, sustainability, recycling, and healthy living. This weekly series is brought to you by Julie Wendholt, Financial Advisor & Vice President of Pell Wealth Partners, a private wealth advisory practice of Ameriprise Financial Services, LLC.