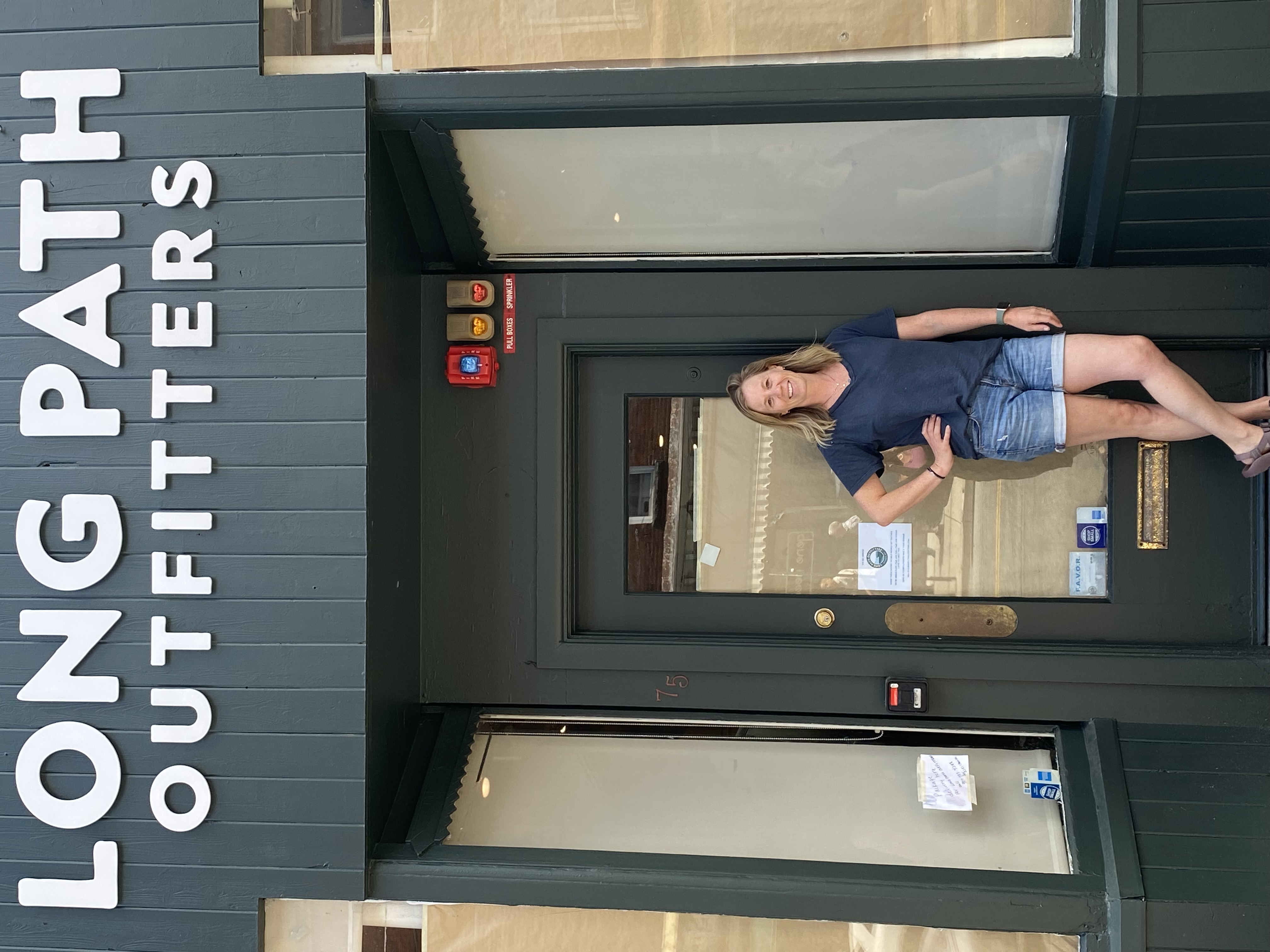 by J Heffler
GARNER Arts Center, which prides itself on providing cutting-edge art exhibitions, immersive art events, concerts, performances, experiential art education, and large-scale annual festivals, presents its 5th annual Outdoor Shorts Film Festival tonight (Fri, Aug 20, 2021) and tomorrow (Sat, Aug 21, 2021) at 8p.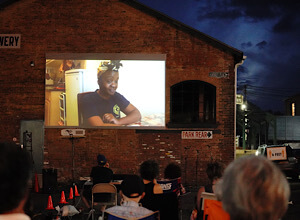 This year the program is subtitled, "The New Normal." A diverse collection of voices from the US and abroad will share stories that touch upon the kinds of insights and changes, joys and sorrows, adaptations and surprises that the experiences of the last year have wrought. The program is built on contemplation, compassion, caring and hope, while still managing to engage in meaningful dialogue with larger issues. And since it's geared toward college-aged adults and older visitors, GARNER's Outdoor Shorts Film Festival is a perfect date night!
Bring your own chair and remember to be safe
GARNER's front parking lot will be open for socially distanced seating. Viewers can outfit their own spots – perfect for those comfy camping chairs. Prime seating will be reserved for VIP ticket-holders. Hand sanitizers will be stationed throughout the event site area. Touchless payment methods will be used at the box office and bar, plus the GARNER staff will have extra masks on hand.
Dinner for pick-up or dining Al fresco at the movies
A gourmet "Grab and Go" movie menu from the on-site restaurant Hudson's Mill will be available. The outdoor café at Hudson's Mill will offer first-come first-serve seating for Outdoor Shorts ticket holders only and have a special "film festival" dinner menu along with a great view of the screen! Wine and craft beer from Industrial Arts Brewing will also be for sale at the GARNER bar.
This year's curators are Wayne Cobham, a longtime GARNER board member, a Grammy Award-winning musician, and technological innovator; Susanna Styron, a television screenwriter, award-winning director, documentary filmmaker, and essayist; and Kristi Zea, an Oscar-nominated production designer, costume designer, and producer and documentary filmmaker. This is Kristi and Susanna's 3rd year with the festival. Each evening, the two will be leading a post-screening Q&A with a few visiting filmmakers.
Come early and enjoy some tunes
Arrive at 7p for a concert from the duo, Jacquelyn Drechsler (flute) and Matthew Baier (guitar), to hear an anachronistic mix from masters of the Baroque, Classical and 20th Century periods. Great sounds for a balmy summer evening.
This Year's Lineup of Films 
*Ale Libre by Maya Cueva
A criminalized organizer and unapologetic immigrant prepares for one of the biggest moments of her life—her deportation case—and the risk of being ripped from her home and family.
 An Infinite Feeling by Daniel Aguilar
A mother and son are forced to understand one another while going through the stresses of COVID.
 Aria by Christopher Poole
When a young couple install a "smart security system" in their home, they become increasingly paranoid about what might be lurking outside their front door.
 *Choir by Aisha Amin
For the members of the Brooklyn Youth Chorus, singing has brought with it friendship, confidence, and a sense of belonging.
 Full Picture by Jacob Reed
Actress, comedian, activist, and wheelchair user, Santina Muha is experiencing something new in the age of teleconferencing: choosing when (or if) to disclose her disability.
 *I'm Free Now, You Are Free by Ash Goh Hua
A reflection on the reunion of a young man and his mother, a formerly incarcerated political prisoner—and a meditation on Black family preservation and the struggle for freedom.
 I'm Not Tired! by Birgit Rathsmann and Tim Platt
A series of animated fables told to a puppet who will not go to sleep without being told stories.
 Teaching in Quarantine by Lydia Cornett
A violist, barre instructor, and chemistry teacher grapple with the realities of teaching in quarantine. A celebration of—and tribute to—women educators in New York City.
 This Fog by Jeff Stern
Shot on the harbor islands of New Hampshire's seacoast, This Fog attempts to capture our strange and lonely, sometimes terrifying, sometimes beautiful pandemic lives.
* GARNER is proud to present three excellent short films by fellows of the Jacob Burns Film Center's Creative Culture program.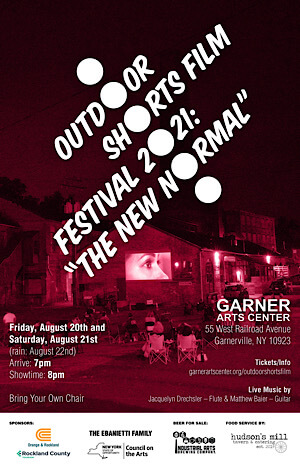 Advance tickets for Fri, Aug 20 and Sat, Aug 21, 2021 are $18 online and will be $25 at the door, with VIP packages available. The rain date is Sun, Aug 22, 2021. To read more about this event, visit garnerartscenter.org.
Outdoor Shorts 2021" "The New Normal" is sponsored by Rockland County Tourism, Orange and Rockland Utilities, Inc. and The Ebanietti Family.
GARNER Arts Center is supported by New York State Council on the Arts, Rockland County Tourism, The Village of West Haverstraw, NY and the Town of Haverstraw, NY.