by Mike Hays
There was a time when the Hudson River villages were choice destinations for New York City day-trippers. They arrived by steamer, ferry, and automobile to swim, dance, and stroll Rockland County's four riverside parks. Nyack Beach opened in 1915, followed by Hook Mountain Beach, located 1-1/4 miles north of Nyack Beach, and Haverstraw Beach. Bear Mountain was opened in 1913, just around the time that a plan to move Sing Sing prison to Bear Mountain was canceled. The first three beaches were once quarries, saved by wealthy preservationists who formed the Palisades Interstate Park Commisison. Bear Mountain with land donated by the Harriman family was packed with day-trippers. Hook Mountain also had a large dock for day steamers from New York City. Nyack Beach was always a quiet state park with a small parking lot and a single entrance.
Nyack Beach State Park
Nyack Beach State Park looks very much as it did nearly one hundred years ago. The large stone bathhouse that was once the power station for the traprock quarries still dominates the small parking lot and picnic area. The park's plateau was once the quarry face and remnants of the stone crusher and the tunnels used to move traprock to barges are still visible. A long pier, appropriated from the mining operation, provided docking for small passenger boats. The pier was destroyed in a storm shortly after WW II. The shoreline has changed, too, altered by storm damage. WPA workers constructed the original sandstone walls abutting the driveway into the park during the early 1930s. The walls were restored to their original state after a collapse occurred in 2019.
Access was primarily by foot or car. When the park opened in 1915, a jitney bus made several trips a day from Nyack, once in the morning and three times in the afternoon. The parking lot in the mid 1920s was filled with Model Ts.
Many different plans were put forth in the 1920s for developing Nyack Beach. One plan included making a waterfall down the cliffs using water from Rockland Lake. Another plan included a 4-lane riverside highway around the Palisades paid for by further mining of Hook Mountain. Fortunately, these plans came to nothing, and a more modest plan was implemented in the 1930s.
Today's popular Hudson River walking and biking trail was a very rough and rocky path in the early days according to Nyack resident Gene Brown. He remembers walking the path as a child to get to the Hook Mountain Beach carousel, a round trip of about five miles.
The Entrance to Nyack Beach from Nyack
The Park entrance on North Broadway was created in 1924 when the sisters at the Marydell Faith and Life Center gave part of their land including a small cemetery for a small traffic circle to provide park access and ease traffic turnarounds at the end of the street. Previously, the Marydell property stretched from the Hudson River to Route 9W. The small ticket booth at the circle still has the feel of the 1920s.
The Beach
Nyack Beach once had a long curving sandy beach with water that was especially shallow at low tide making it a popular swimming and safe beach for children and adults. At first, bathing attire was very old fashioned, and villagers were scandalized by any woman who showed any skin. But times changed from the 1920s to the 1950s. The bathhouse had changing rooms and a small veranda out front. Food was available. The beach was a tiny secret for Rockland County residents. City folk headed to the more popular Hook Mountain beach with its amusements or Bear Mountain.
While the park remained popular with lots of local groups who held picnics there, swimming soon became limited after World War II. Water was deemed unsafe due to contamination from sewage. At the time, Upper Nyack, Nyack, and South Nyack allowed lightly processed sewage to flow into the river. For three years running, the beach was closed, and that was pretty much it for swimming, even before industrial contamination became a new impediment to swimming in the Hudson River.
Still, on a hot summer afternoon, it is easy to get transported back to the time of river swimming by spending a few moments in the shade listening to the lap of waves on the beach, smelling the sea during tide, and gazing across the wide Tappan Zee to the hazy foothills in Westchester.
See Also:
Nyack People & Places: Nyack Beach Powerhouse
Nyack People & Places: Nyack Beach Re-opens
Nyack People & Places: Long Lost Hook Mountain Beach
Nyack People & Places: The Plateau at Nyack Beach State Park
Michael Hays is a 35-year resident of the Nyacks. He grew up the son of a professor and nurse in Champaign, Illinois. He has recently retired from a long career in educational publishing with Prentice-Hall and McGraw-Hill. He is an avid cyclist, amateur historian and photographer, gardener, and dog walker. He has enjoyed more years than he cares to count with his beautiful companion, Bernie Richey. You can follow him on Instagram as UpperNyackMike.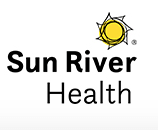 Nyack People & Places, a weekly series that features photos and profiles of citizens and scenes near Nyack, NY, is brought to you by
Sun River Health
, and
Weld Realty
.