by Mike Hays
Winston Churchill, a best-selling novelist, once played checkers on the porch of an Upper Nyack store. Two years older than his British counterpart, Winston Spencer Churchill, he was such a popular local presence that Upper Nyack historian Winston Churchill Perry, Jr. and his father were named after him. The two Winston Churchills were born two years apart, met once, and had oddly similar life stories. Both had a lonely childhood, graduated from a tertiary military school, wrote novels and best-sellers, ran for political office, and were amateur painters. The future Prime Minister was so worried that people would confuse him with the American novelist that he wrote a letter in 1899 suggesting the novelist change his name. Now mostly forgotten and overshadowed by the British Prime Minister, the story of Winston Churchill is nonetheless a colorful one.
The Making of a Novelist
Winston Churchill was born on November 7, 1871, in St. Louis, MO. His mother died in childbirth and his father, Edward Spaulding Churchill, apparently gave Winston up. He graduated from the US Naval Academy in Annapolis, MD in 1894. While there, he was an expert fencer and captained an eight-man rowing crew. He served as editor of the Army and Navy Journal, then resigned his commission to become a writer. He married Mabel Harlakenden Hall in 1895.
He became managing editor at Cosmopolitan magazine, lasting but one year before leaving to write full time. During his year with Cosmopolitan, he published a serial novelette, Mr. Keegan's Elopement, in Century Magazine, later republished in hard cover when he became famous. His second novel, published in 1799, Richard Carvel, was a runaway best seller, selling some two million copies in a country of 76 million people. The book made him rich. He was able to build a new mansion overlooking the Connecticut River in Cornish, New Hampshire. Designed by Charles Platt and named Harlakenden Hall after his wife, the mansion became famous as the summer White House of Woodrow Wilson, who rented it from 1913-15. The house burned down in 1923 and the family moved to a nearby home called Windfield House.
Politician & Artist
While Churchill continued to write novels, he also would become interested in politics, perhaps encouraged by a meeting with the British Winston Churchill. He was elected to the New Hampshire state legislature in 1903 and 1905. He unsuccessfully sought the Republican nomination for governor in 1908; then ran an unsuccessful bid as a Progressive (Theodore Roosevelt's "Bull Moose" party) for governor in 1912. He visited with Roosevelt at the White House in 1902 and invited Roosevelt to dinner at his estate. After his loss, he never ran for elected office again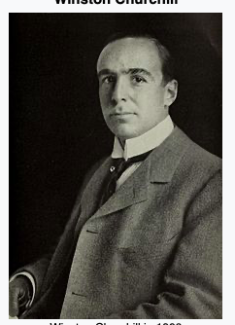 He stopped writing in 1919 in a mid-life crisis of faith; only once again did he pick up his pen for a non-fiction book on his religious views in 1940. Mabel died in 1945 and Winston died of a heart attack in 1947 in Winter Park, Florida. His son Creighton went on to become a journalist and wine writer and was a consultant to Lyndon Johnson about wine choices in American embassies.
Churchill was a member of the Cornish Art Colony that included Maxfield Parrish. He was an aspiring painter known for his landscape watercolors. Some of his works are in the Hood Museum collection. His art also took a backseat to the more prolific paintings of the British Winston Churchill.
Winston Churchill's Novels, Plays, and Movies
Richard Carvel, Churchill's first best-seller, featured a young, handsome American patriotic hero from Annapolis who meets Colonel George Washington, befriends John Paul Jones under whom he later serves, and suffers numerous travails including abduction by a pirate slaver and serving a period in a London poorhouse before he marries his childhood sweetheart, the most beautiful woman in the colonies and British empire. According to a review by noted critic Hamilton Mabie in the Saturday Review, "This book…will survive the season in which it is published and take its place with the permanent contributions to American fiction."
A twenty-year string of best-sellers followed, culminating with The Dwelling-Place of Light in 1917 about a corporate lawyer who gradually changes his morals more or less following the story of the prodigal son, from which the title is derived. His writing changed from historical romances novels that are near "bodice-rippers" to contemporary stories with a social consciousness. In the fall of 1917, Churchill traveled to Europe to visit battlefields and returns with a non-fiction book, A Traveler in War Time published in 1918 to modest sales.
A number of books were made into plays including Richard Carvel and he also authored several original plays. Three books were made into silent movies.
The Two Winstons Meet
By 1899, when the American Winston was publishing bestsellers, the British Winston had just published his first novel. On June 7, 1899, the British Winston Churchill sent a letter to the American Winston Churchill drawing attention to the fact that people might confuse their names, wondering if there was something the American might be able to do. He offered to henceforth sign all of his published works as Winston Spenser Churchill. The American Winston replied that had "he possessed any other names, he certainly would have adopted one." He promised to send British Winston two of his books.
The next year, the British Winston set off on an American tour. He continued to receive letters for the American Winston. While staying at the Hotel Touraine in Boston, British Winston visited the American Winston's residence on Beacon St. They had lunch together and a stroll through Boston Commons. British Winston suggested that American Winston should go into politics. "I mean to be Prime Minister of England; it would be a great lark if you were President of the United States at the same time."
After an evening speech at the Tremont Temple, American Winston took British Winston to dinner at the Somerset Club. British Winston was given the bill despite the fact that American Winston intended to pay. It was the last time they met.
The idea of a simultaneous Prime Minister Winston Churchill and President Winston Churchill was still in the public mind for some time. The New York Times revived the idea in an article in 1906.
Winston Churchill in Nyack
Churchill spent five summers in Nyack at 500 N. Broadway, a beautiful house at the foot of Old Mountain Road and N. Broadway across from the Crumbie mansion, Glenholme. Both houses still stand. The formative part of Richard Carvel was written while in Nyack. Churchill was known to spend his free time at Harry Perry's Meat Market on the northeast corner of Broadway and Cedar Hill Ave, not far from his home. The two-story market was close to the street with a covered porch. Churchill, according to Perry family legends, liked to play checkers with the board placed on a barrel. It is an apt image for the wholesome American novelist who had an affinity for the sea. It is easy to imagine him enjoying kibitzing with the sailors and boat makers who worked and lived near Van Houten's Landing in Upper Nyack.
Winston Churchill and his family also stayed at Nyack's most famous hotel, the 150-room Prospect House in South Nyack. He was staying there when the hotel completely burned down in one hour on June 4, 1898. His family escaped injury taking what they could. A fireman, Russel Van Nostrand, picked up a photograph and several cards from the ruins and put them in his pocket, not remembering about them until 1907. As Churchill's name appeared on the card, Van Nostrand tracked him down and eventually sent him the photo that turned out to be Churchill's mother, who had died in 1871.
The Winston Churchill Legacy Continues in Nyack
Win Perry, Upper Nyack Village Historian and President of the Historical Society of the Nyacks and John Green Preservation Coalition relates the story of his grandfather Harry Perry who so respected the novelist who hung out at his store that he named a son born in 1900, Winston Churchill. Winston Churchill Perry became an attorney and a village judge, one of the few Democrats elected to local office. He was proud of his name, it was on his business card in full and he, in turn, named his son Winston Churchill Perry, Jr.
Today, Win Perry, a lifelong Nyack resident, said he had been a little embarrassed by such a fancy name as a child and would have preferred something a little less assuming. Yet it is through Win Perry that the legend of Winston Churchill, once the more famous of the two turn-of-the-century Winston Churchills, lives on today in Nyack, more that 120 years after Winston played checkers over a barrel at the local market with Upper Nyack villagers.
See also:
Nyack People & Places: Win and Betty Perry, A Life Partnership
Michael Hays is a 35-year resident of the Nyacks. He grew up the son of a professor and nurse in Champaign, Illinois. He has recently retired from a long career in educational publishing with Prentice-Hall and McGraw-Hill. He is an avid cyclist, amateur historian and photographer, gardener, and dog walker. He has enjoyed more years than he cares to count with his beautiful companion, Bernie Richey. You can follow him on Instagram as UpperNyackMike.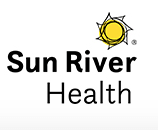 Nyack People & Places, a weekly series that features photos and profiles of citizens and scenes near Nyack, NY, is brought to you by
Sun River Health
, and
Weld Realty
.