by Mike Hays
Born on July 22, 1882, the second of two children, Edward Hopper is Nyack's most important native son. His paintings continue to be revered for his realistic portrayal of the American soul. It's remarkable to consider how such artistic genius came from humble beginnings in a small village during the Gilded Age. By looking back to the time of his birth, his birth home, now the Edward Hopper House Museum & Study Center, and its immediate neighborhood, we can catch glimpses of the mature artist whose paintings fascinate so many today.
Nyack in the Gilded Age
Nyack grew from a sleepy river side farming community of seven houses in 1813 to a bustling village of 4,000 with a train station, ferry landing, and a turnpike to the west by 1882. As with the rest of America, the expansion of Nyack accelerated during the Gilded Age, a time like today in which income inequality was dramatic. The village was self-contained, all manner of shops and services could be found in the few blocks surrounding the intersection of Main and Broadway. While the village was somewhat isolated, New York City was easily accessible for entertainment and a growing class of commuters. Nyack on the Hudson as it was then known consisted of three loose social groupings; wealthy summer residents, an upwardly mobile middle class, and a workers employed in downtown shops, Victorian hotels, and numerous small factories. During this time of great change in America, Edward Hopper was born.
Imagining Hopper's Birth Day
The details of Hopper's birth are unrecorded, but the circumstances can be easily imagined. He was undoubtedly born at home since there was no hospital. Their home was half the size that it is now. A northern first-floor was completed two years after Hopper's birth and a second floor was later added to it. Before the addition, the house would have been bursting with parents, two children, Hopper's grandmother, and a maid. The parents' bedroom where the birth must have occurred was later to become Hopper's bedroom. Phones were a thing of the future, so if a doctor was summoned it would have been done in person. A physician would have arrived by walking or by horse and buggy. If the birth occurred at night, it would have been by gaslight, Nyack was not electrified for another seven years. Piped running water was a new village innovation. It's possible the Hopper's were still using water from a well on the property. It was a humble birth setting for the person who would become America's most important modern painter.
The Ivanhoe
Nyack was variously named the Gem of the Hudson in the July 12, 1872 New York Daily Tribune and the Naples of America by others during the time in which it became a destination for those wishing and able to escape the summer heat and disease omnipresent in New York City and Philadelphia. Because of its proximity to the Hudson River, Nyack was relatively free from mosquito-borne diseases and river breezes provided a cooler environment. Coupled that with the ability to sail, row, swim, bathe, hike, bike, and ride horses, Nyack was a prototype of the future Catskills.
New Yorkers escaping the cholera pandemic of 1839 packed the few hotels and some houses. A tourist industry was born from that pandemic and over the course of the nineteenth century many hotels catering to the upper crust were built. The elaborate 150-room, Victorian Prospect House graced the hills above S. Nyack, the 4-story Tappan Zee House attracted bathers along the Hudson River, the Pavilion in downtown Nyack next to Nyack Brook had river views from its porches. Other small hotels abounded. Just down Broadway from Hopper's House, the Ivanhoe opened a few years after Hopper's birth. Its shady porches and restaurant would have been familiar to Hopper as he grew. Contact with people who traveled may have helped instill Hopper's desire to escape the confines of Nyack. He was to travel to Europe, live in New York City, summer in Truro, MA, and travel widely during his life.
Garret Hopper's Downtown Store

The appearance of much to today's downtown Nyack is strikingly like Hopper's boyhood. Most of Nyack's three-story buildings on Main and Broadway were completed or nearing completion at the time of Hopper's birth. While modeled after a stretch of 7th Ave. in NYC, the details of shops in Hopper's 1929 painting, Early Sunday Morning are evocative of storefronts in Nyack. Garret Hopper, Hopper's father, worked in retail businesses in downtown Nyack before starting his own dry goods store, G. H. Hopper. Located along with other shops and offices only a few blocks from his home in a large 4-story building with a mansard roof, Hopper's shop was typical of Nyack's small businesses. He sold women's and men's apparel, often advertising underwear sales in the Rockland County Journal, Nyack's newspaper. Edward Hooper is said to have helped in his father's store as a teenager. Imagine the budding artist stocking and selling underwear when he would rather be shopping at the nearby stationary store stocked with art supplies.
Participate in Edward Hopper House 50 Anniversary Celebration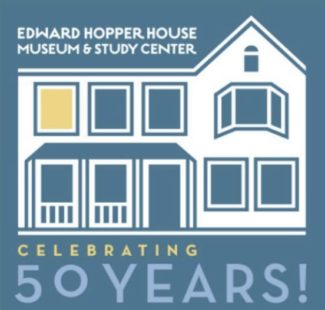 2021 marks the 50th Anniversary of the formation of Edward Hopper House Museum & Study Center. ?In 1971, shortly after Edward Hopper's death, a group of volunteers banded together to preserve his childhood home in Nyack, New York. Today the house is a non-profit museum and study center that celebrates Hopper's legacy through artifacts, programs, and exhibitions inspired by America's iconic painter.
Throughout 2021, the museum is offering exciting, new perspectives on Hopper and his impact on the international art scene through a virtual program of notable Artists and Collaborators. Our year-long celebration is segmented into "FOUR SEASONS" – each exploring a theme relevant to Hopper's legacy with virtual events that invite you to look deeper into the theme.
Participate and support Edward Hopper's birthplace.
Smith's Boatyard and the Docks
The Hudson River was and is visible from Hopper's home. Nyack was famous for its shipbuilding during the 19th century and docks were located up and the river front. Edward Smith's yard was only a short walk downhill from Hopper's house. In 1882, Smith launched the Meteor for a Boston transport company as an experiment in safer transport. It was 156 feet long, had no masts and was covered end to end with a dome. Hopper would have spent much time amid the sights, sounds, and smells of ship building and watching sailboats tacking up and down the river.
The Nyack ferry house was just a few blocks south of Hopper's house at the foot of Main. While cross-river traffic had always been a business, the steam-powered Nyack Ferry crossed back and forth between Tarrytown and Nyack on a continuous basis all day but for when the river was frozen over. Long time captain John Lyon was known to let kids, sometimes sneak in a free ride. Perhaps one day it was Hopper's turn.
Next to the dock was the elaborate Victorian boathouse of the Nyack Rowing Club built around the time of Hopper's birth. One of the founders was Julian Davidson, a painter of naval scenes who died before Hopper was ten. Rowing, along with bicycling, were trendy sports of their time that Hopper had an affinity for. Early sketches by Hopper show his rowing machine in his attic and his high-quality bicycle purchased in 1897 is preserved in the Edward Hopper House Museum.
The Piano Factory
The Sturtevant Piano Factory was located only one block from Hopper's home. The large three-story wooden structure was owned by Sumner Sturtevant, a NYC piano maker who also owned an ornate home on High Street. Piano making was typical of the small industries in Nyack during Edward Hopper's boyhood. Shoe making was the largest industry, but bicycles, sleighs, carriages, hats, iron railings, and wooled goods were also made in Nyack in the 1880s.
Laveta Place, a Nyack "Suburb"
The area north of the Baptist Church and the Ivanhoe was mostly open space at the time of Hopper's birth. Sometime thereafter, large Victorian homes were built on lots on two streets between Broadway and the river, Tallman Place and Laveta Place. The houses were typical of the numerous middle-class Victorian homes built in Nyack during the Gilded Age. Laveta Place was nearby and the sounds of saws, the smell of painting, and the sight of architectural detailing would not have gone unnoticed by a boy with an artistic bent. Hopper's attention to architectural detail in his painting surely stems from Nyack. A riverfront house at the end of Laveta Place is thought to be the model for painting The Lee Shore.
Baptist Church
Religion was a strong social force in Nyack. The Hopper family attended the First Baptist Church, a brick building topped with a tall spire built on the edge of town a mere three blocks from Hopper's house. Nearby were two other churches, Grace Episcopal and St. Ann's Roman Catholic churches. Hopper's grandfather was instrumental in bringing the Baptist church to Nyack and his portrait shows the strong moral conscience of Hopper's family.
End of an Era
The Gilded age was a liberating time for young people. It took Edward Hopper 28 years to say goodbye to Nyack whose conservative roots Hopper was only too happy to leave behind. But the images of intimate small stores and factories, sailing and boating, detailed architecture, and worldly travelers would help define his future artistic vision.
Michael Hays is a 35-year resident of the Nyacks. He grew up the son of a professor and nurse in Champaign, Illinois. He has recently retired from a long career in educational publishing with Prentice-Hall and McGraw-Hill. He is an avid cyclist, amateur historian and photographer, gardener, and dog walker. He has enjoyed more years than he cares to count with his beautiful companion, Bernie Richey. You can follow him on Instagram as UpperNyackMike.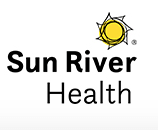 Nyack People & Places, a weekly series that features photos and profiles of citizens and scenes near Nyack, NY, is brought to you by
Sun River Health
, and
Weld Realty
.