Strawberry Places, Art Cafe, & Hudson House Give Answers
by Mike Hays
What's to remember about last year's 4th of July? No fireworks, outdoor dining, mask-covered faces, no gatherings. Maybe a Zoom hook-up. Mostly the opposite is true this year, including a second set of fireworks in Memorial Park just a few weeks apart. But, really, has re-opening made us happier? It may be jejune but we asked 3 long-established Nyack restaurateurs whether things are better and whether customers are happier on the theory that how we dine and share meals is the best way to determine whether we are happier today. Besides, Nyack is the place to find great food for breakfast, lunch, and dinner.
Strawberry Place
"Care and Share" is the Cuccia family's motto at their iconic, exposed-brick restaurant, Strawberry Place, at 72 S. Broadway. Opened by the Cuccia family in 1974, Vinnie Cuccia has carried on the family business for the last thirty years. "It was a tough year" says Cuccia, "and we are still doing things differently, we have a separate section in the back for those who want social distance." During the height of the pandemic, a staff of 2 ran the restaurant. Slowly people came back. Outdoor seating helped a lot in bringing customers back. He hated to be a mask policeman during the pandemic. Wearing masks was tough for the staff, especially so for those working in the kitchen. Even after everyone was vaccinated, they understood the need to wear masks. When Cuccia met other restaurant owners, they would shake their heads and wonder if they were going to make it. Some 25 businesses, not all restaurants, did close.
Cuccia is happy to welcome back customers that he hasn't seen in a year. By implementing his Care and Share philosophy, Cuccia has earned new customers. During the pandemic he offered free food to hospital workers. Many of them have become regulars. Recently, Strawberry Place received an Empire Award from New York State for offering free meals to Rockland County volunteer firemen after the loss of a volunteer this year at a fire.
Business is almost back to where it was pre-pandemic. Staffing is a challenge. He has college students for the summer to fill the gaps but is concerned about when they go back to school. Occasional shortages have been a problem. Food prices have gone up.
Are Strawberry Place diners happier? "Absolutely," says Cuccia. When asked, he says their favorite breakfast is country scrambled eggs and the favorite lunch is the Dominello, their version of an Italian style sandwich, named after a college roommate.
Art Café
The sound of espresso machines, the clink of cups and plates, and a conversational buzz is back for breakfast, lunch, and dinner at the Art Café owned by the Kramer family since 2011. The restaurant's café culture made an immediate impact. In Nyack when it opened with its Mediterranean menu, music, and coffee. The red, white, and blue 1871 Victorian home with red umbrellas on the front patio is instantly recognizable and often the subject of Instagram photos.
During the pandemic, hours were reduced. A take-out window became a new feature that is still popular. However, Daniel Kramer notes, "I don't know what we would have done without the back porch and front patio." As things opened up a little after lockdown in 2020, wine sales improved. People were celebrating coming out for the first time. To enhance outdoor dining, the Kramers are considering adding a pergola to the front patio with fans and heaters. Staffing is a big problem. Kramer thinks people just got burnt out from the pandemic and want to take a break for a while.
Staff respect people's feelings about the virus and wear masks even today. Tables are closer together but not as tight as once before. Kramer was delighted to see the old café feeling come back when they were able to move tables closer together and bring music back.
Yes, customers are happier, Kramer states. "All along customers have been really understanding and appreciate that we are still around but more so now." Larger groups are coming in.  It's a café again and at summertime lunches the go-to dish is the Picasso salad with Bulgarian feta, hard-boiled eggs, sun-dried tomatoes, pesto, seed mix, and a garlic dressing.
Hudson House
Matt Hudson has been a fixture at the front of Hudson House located at 134 Main Street for nearly 30 years. Once the home of a fire station and the old village hall, Hudson House has remained true to its historic roots, for example, the old village jail is preserved as a wine cellar. The restaurant business is always a challenge according to Hudson, but "last year really knocked us off our feet, we feel incredibly fortunate to still be in business."  Hudson credits his team for stepping up in high gear to get them through the pandemic; cooks who suddenly made take-out, short-staffed waiters racing from kitchen out to sidewalk diners.
Business has been gradually picking up over the last few months. The recent opening from 50% to 100% occupancy opened the floodgates. The biggest challenge has been hiring people. Right now, Hudson House is only open for five dinners as opposed to six pre-pandemic. Saturday and Sunday brunch have also been mothballed until Hudson finds more help. Throughout, a common sense of purpose by the staff has brought business back to pre-pandemic level, excepting for the reduced schedule. Catering for upstairs parties is also slowly returning.
"Customers have been showing a lot of love for what we do, more than ever," according to Hudson. Regulars are returning and people are appreciative that they can be out again. People are thrilled to again see the smiling faces of the long time wait staff, Jose, Greg, Brian, Andrea, and owner Matt Hudson.
It is a happier crowd at Hudson House who enjoy house favorites like grilled hanger steak and NY strip steak au poivre along with a Matt Hudson specialty, dessert sticky toffee pudding cake.
Happier?
If the saying, "the way to a person's heart is through their stomach", is valid, then diners at Nyack's oldest restaurants are beyond happy, more in the ecstatic category. Sure, the virus is not gone, but it seems to be in the rear-view mirror now. With full stomachs and a smile on our faces, it is time to experience the 4th of July fireworks once again over the Hudson River.
Michael Hays is a 35-year resident of the Nyacks. He grew up the son of a professor and nurse in Champaign, Illinois. He has recently retired from a long career in educational publishing with Prentice-Hall and McGraw-Hill. He is an avid cyclist, amateur historian and photographer, gardener, and dog walker. He has enjoyed more years than he cares to count with his beautiful companion, Bernie Richey. You can follow him on Instagram as UpperNyackMike.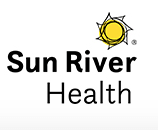 Nyack People & Places, a weekly series that features photos and profiles of citizens and scenes near Nyack, NY, is brought to you by
Sun River Health
, and
Weld Realty
.