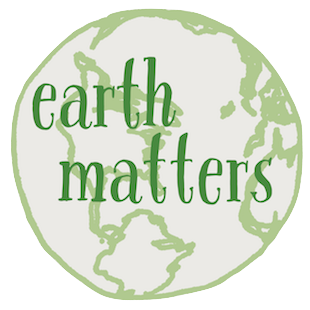 Earth Matters focuses on conservation, sustainability, recycling and healthy living.
If Earth Matters to you, sign up for our mailing list and get the next installment delivered bright to your inbox.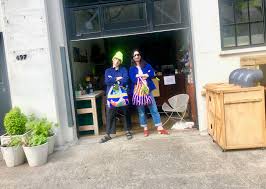 by Kara Weinstein
Last year, IXV, a zero-waste coffee shop in Brooklyn's Boreum Hill neighborhood, opened its garage doors for the first time. In addition to being sustainable, IXV promised great coffee, even better values, and was within walking distance from my apartment. I couldn't wait to frequent it. 
But then the novel coronavirus hit. Businesses had to shift their models fast if they wanted to stay afloat, and the planet wasn't on everyone's mind as they transitioned. 
IXV was an exception. IXV Founder Jenny Cooper, who formerly worked in the garment industry, leapt to action. She began making handmade, upcycled masks, along with her coffee. And even as IXV took precautions to protect customers, they continued to prioritize earth-friendly practices. With compostable gloves and washable masks, high heat washers and alcohol spray, IXV is able to sanitize everything while staying true to their zero-waste mission.  
IXV was named after Cooper's grandfather (friends called him IXV), a garment industry worker who inspired her passion for zero-waste. "My grandparents would have one super nice thing," Cooper says. "If it fell on the floor, they would glue it back together. Half of their pottery had little seams in it, but it was still beautiful."
When Cooper left the garment industry, she opened IXV with an eye towards building community and operating ethically. A mutual friend connected her to the Foodprint Group, a company that helps food and hospitality groups design zero-waste strategies, and they assured Cooper that her plans were feasible. Cooper figured, "I'm small and anything that comes up, I'll be able to handle. Trash issues are problematic, but I'm not answering to shareholders or investors." 
While definitions of zero-waste vary, Cooper's is continuously evolving but stays true to her commitment to no trash. She struggles with certain challenges, like the large plastic non-recyclable bags that her coffee beans come in. For now, she is saving them, until she can find a better option. 
In the future, IXV hopes to have a coffee mug swap system with other local coffee shops in the area. If a customer wants a to-go coffee but hasn't brought their own mug, IXV will offer a reusable mug to then be returned via their special system (it'll be sanitized for a future customer). 
Read Earth Matters every Wednesday on Nyack News And Views, or sign up for the Earth Matters mailing list.
Earth Matters is a weekly feature that focuses on conservation, sustainability, recycling, and healthy living. This weekly series is brought to you by Julie Wendholt, Financial Advisor & Vice President of Pell Wealth Partners, a private wealth advisory practice of Ameriprise Financial Services, LLC.