by Mike Hays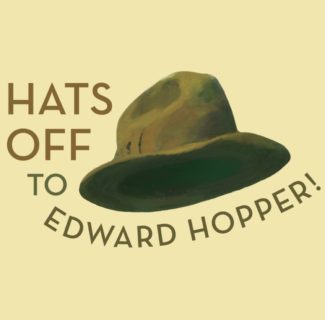 Hats Off to Hopper is a unique spring benefit event for the Edward Hopper House Museum & Study Center featuring an auction of Hopper-style fedoras designed by local artists for the event. Hats Off to Hopper replaces the museum's annual spring event held in its garden, its principle fundraiser for the year. This year, in conjunction with their 50th anniversary celebration, the museum offers a once in a lifetime chance to own a unique piece of art and, at the same time, help one of the lower Hudson Valley's most important and unique museums, the birthplace of Edward Hopper.
"The pandemic has pitted the accounts of the nation's museums. Now museums are re-opening, but tourists are absent and local audiences are only trickling in," writes Jason Farago in the May 21, 2021, Museum supplement to the New York Times. The story is the same for museums big and small, and in some respects, the pandemic has hit local museums like Edward Hopper House the hardest. During the pandemic, the museum pivoted to virtual events, but it's not the same. The museum is currently open under reduced hours on the weekends. "We are excited the museum has been able to provide continued exhibits and programing through our social media platforms over the last year.  Our hope with our Hats Off to Hopper spring benefit is that we reach a worldwide market of art and Hopper enthusiasts."
The 50th Anniversary Celebration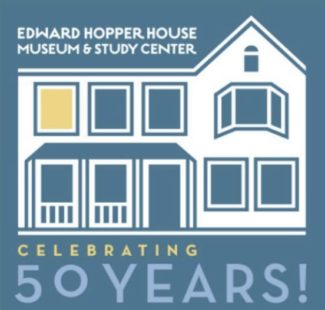 In 1971, the Hopper home near downtown Nyack was in disrepair and in danger of being demolished. Edward and his sister Marion, who lived in the house her entire life, had passed without heirs. A small group of local artists, architects, and historians joined together to rescue the home and create a new museum. Now, 50 years later the museum has added a full set of programs around its core mission to preserve Edward Hopper's birthplace. The museum serves as a resource for scholars with the newly digital Hopper archives and sponsors programs for local artist of all ages including the Nighthawks, an arts program for local schools.
To highlight these contributions, the museum has dedicated its 50th year as the year of the Four Seasons of Edward Hopper with virtual events throughout the year. Recently, Illustrator and world-renowned curator Carter Foster gave an inspired presentation of "What Hopper Saw: Painting and Drawing in New York City 1930-1942." Cynthia Branca, Board Vice-President and chair of the 50th Anniversary Celebration states, "I am amazed that our little museum draws high caliber artists for programs and exhibits. The 50th Anniversary year is no exception, bringing notable Art experts to an incredible lineup of events."
The Hats Off to Hopper Team
The spring benefit program is co-chaired by board members Karon Shovers and Nancy Low-Hogan. Shovers, who is a yoga instructor, artist, and former tennis player, was once the Executive Director for Earth Day New York in which she managed large Earth Day events. Low-Hogan is currently Executive Director of the Rockland Bar Association and a former Rockland County Legislator. Marjorie Galen and Martha Singer worked on logistics and distribution.
The group pivoted from a large in-person spring benefit that filled the museum's garden with people to a virtual fundraising auction. The chairs split their function, Low-Hogan focused on the auction, Shovers on an item of art to be auctioned.
How Did the Idea of Hats Come About?
Shovers had noticed a charitable event called, "Chair-ity" for the Garrison Art Center in which artist-decorated up-cycled chairs are auctioned off as an annual benefit. Shovers thought this might work for the museum as well. She searched for common objects in Hopper's paintings like buoys, and sailboats reminiscent of his childhood on the Hudson River. Most objects she came up with seemed impractical until she noticed how often Hopper paints hats on people including in his Self-Portrait completed in 1925-1930. Shovers thought hats as a basis for an artistic work would work since they are portable and easier to pass around than chairs. The art can hang on a wall or even be worn.
Shovers purchased a number of different kinds of hats in different materials. She tried painting on them. "This is doable," she thought as she selected a fedora in cotton with poly with a canvas-like surface that would take oils, gesso, and the like. Plus, the fedora was true to Hopper's own likeness.
The Artists
Next was to find artists for the hats. Lisa D'Amico, board member and member of the Nyack Art Collective, passed the message to her fellow artists. One artist led to another, and 20 artists committed to decorating the hats. Many popular local artists committed to supporting the event with creative hat designs, Some worked in a Hopperesque style, some in an entirely different style. The results make a breathtaking array. In addition, Mike Witte board member, contributed a sketch of Edward Hopper and many other items will be auctioned as part of the benefit.
The Online Auction
Low-Hogan had previously worked with an online auction company, YourCharityAuction.com, through her work with Rockland County Bar Association. After analysis, she found it best of class, both user-friendly and visually appealing. Underscoring the museum's excitement about Hats Off to Hopper, Low-Hogan said that "our auction is one of the most creative they've ever seen, and we think everyone will have a fun time. Start bidding early and help the museum."
How Do I Participate?
The auction begins at 6a on June 5 and runs until 10p on June 12. The hats will appear on a single page. Each photo of a hat will identify the artist, the title, the medium used, and a link to the artist's web site. Each item has a minimum floor price. To get started, you will need to register as a bidder here.
This is your chance to own a once-in-a-lifetime piece of art that is unique to the spirit of Edward Hopper. By winning an auction you help preserve the Edward Hopper House Museum & Study Center from the effects of the pandemic, just as the original museum founders preserved Edward Hopper's house from destruction in 1971. The Board of Trustees and those who utilize the museum's program sincerely hope that those who don't win will see their way to making a donation anyway.
Michael Hays is a 35-year resident of the Nyacks. He grew up the son of a professor and nurse in Champaign, Illinois. He has recently retired from a long career in educational publishing with Prentice-Hall and McGraw-Hill. He is an avid cyclist, amateur historian and photographer, gardener, and dog walker. He has enjoyed more years than he cares to count with his beautiful companion, Bernie Richey. You can follow him on Instagram as UpperNyackMike.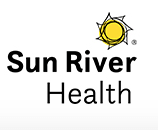 Nyack People & Places, a weekly series that features photos and profiles of citizens and scenes near Nyack, NY, is brought to you by
Sun River Health
, and
Weld Realty
.