by Mike Hays
There was a bike parade on an August evening in 1895 that was the biggest event of its kind ever seen in Nyack. The streets of Nyack were filled with wheelwomen and wheelmen, as they were then known. The parade, sponsored by the Nyack Wheelmen, who had their clubhouse on the northwest corner of Broadway and Washington Streets, wound its way through the village and beyond.
The thought of a large Nyack bike parade today might raise alarms. Drivers object to cyclists who slow them down on roads that weren't meant for cycling. In fact, the opposite is true. The global cycling craze of the 1890s resulted in new and better roads, especially in cities. In 1896, Brooklyn Mayor Frederick Wurster stated, "The bicycle I look upon, to a large extent, as the pioneer of good roads. The bicycle has done more for good roads and will do more for good roads in the future, than any other form of vehicle." The advent of the automobile changed the dynamic and cyclists have been second-class road citizens ever since. However, all that was in the future when the cycling mania, driven by the new safety bike, shook America and Rockland County with a message of equality, since almost anyone could own and ride a bike.
Cycling in the 1890s
Bicycles underwent rapid technical change post the dangerous "Penny Farthing" with a huge front wheel instead of gears. The so-called "safety bike" was much like the bike of today. It had equal sized wheels, a chain drive, and improved brakes. Wheel rims were wood back then, but spoon brakes and the invention of the coaster brake improved riding from the single gear "fixie." The most popular handlebar was a ram's horn style. A special lens could be mounted on the fork to allow short-sighted cyclists to read their cyclometer. Pneumatic tires lessened the jolting when traveling on paving stones.
In 1890, the first e-bike appeared. A small electric motor with a battery was devised to run cycles up to 50 miles. Track racing for 100 miles averaged about 20 mph in 1890. Bike paths were the rage. NYC had many miles of dedicated bike paths including the cycle only path in Prospect Park. An attempt was made to generate funds to build a side path along River Road between Nyack and Piermont, but it never got started. Today, cyclists and motorists are both frustrated by this lost opportunity.
Cycling Diversity in the 1890s
Not all cyclists were men. Women took up the sport of bike racing, joined clubs for health and recreation, and used bikes for transportation. Cycling gave women mobility and freedom at a time when suffrage was a major movement. Susan B. Anthony herself wrote in 1896 that she thought the bicycle "has done more to emancipate women than any one thing in the world," and that she "rejoices every time I see a woman ride by on a bike." Women started wearing bloomers, a style that freed them from the corset cinched waist and long billowing Victorian dresses. Not all racers were men either. Tillie Anderson became a national champion racer for many years, her bike racing husband became her trainer.
Most photos and drawings depict white cyclists. The League of American Wheelmen (L.A.W.) once banned African Americans but, as with women, African Americans bucked the prejudice of their day. Marshall "Major" Taylor became a national champion at the age of 18. He won an early race in Indiana despite threats from white competitors who hadn't realized a black racer was entered. In many states, he wasn't allowed to race at all. At age 20, Taylor set 6 records and at 21 he won the world championship in Montreal. Taylor's life and racial struggles are depicted in Tracks of Glory, a 1992 TV mini-series.
Thousands of Wheelmen Gather at the Seashore in Asbury Park
As an indication of the popularity of cycling in 1895, some 10,000 cyclists gathered in Asbury Park, NJ in July. Welcome signs greeted cyclists who came for racing and recreation. The streets and bypaths were filled with men in colorful outfits with multi-colored striped socks and women in bloomers and fluttering garments. Only the boardwalk was off limits. At the fairgrounds, racers practiced and then raced on a big oval. Bathing pavilions were donated free of charge during the week-long affair. "This is the culmination of the bicycle craze, and I am glad of it," said one gray-haired man.
The Rockland Wheelmen
The Rockland Wheelmen Club was formed sometime around 1892 with a meeting house in the parlors of the Fairview House in Spring Valley. The wheelmen sported a triangular orange emblem with R.W.C. in black emblazoned inside. The club sponsored races and social events. One 10-mile race was held in Nyack in 1892. They arranged a relay race between Spring Valley and New York by way of Nyack and Tarrytown, traveling across the river by ferry.
One of their social events was a concert at the Opera House in Nyack, located on the northeast corner of Hudson and Franklin Aves. near the Nyack train station. Over 300 tickets were sold. The concert featured a new dance, the "R.C.W. Two-Step."
The club also held moonlight rides at a time when rural roads were not lit with electric lights and bike lights were often lit with kerosene. New bike lights with carbide light technology powered by acetylene gas just reached the market in 1896. The same technology was employed in automobile lights 3 years later. One moonlight club ride started at the Spring Valley club house with a midway stop at the Mountain View Hotel in Orangeburg where refreshment and music were featured. The sky was already dark when they started at 8p, and they returned to the club house at 11p.
Nyack as a Cycling Destination
Then, as now, Nyack was a desirable goal for city cyclists. In June 1895 the Rockland County Journal noted that on Sundays, visitors on "silent steeds" arrived in the blossom-laden Nyack atmosphere. One Sunday, 34 members of the Manhattan Bicycle Club, 18 from Jersey City, and 10 from the Continental Hotel in NYC filled the St. George and Broadway (located where Village Hall is now located) Hotels and restaurants. Members of the L.A.W. got discounts at the large Victorian Palmer House Hotel on the mountain above S Nyack. A New York law compelled trains to carry bicycles as baggage at no charge. Between the train station and the ferry Nyack was easily accessible for all kinds of cycling adventures.
Some launched trips from Nyack. In 1888, Harry Samson and a friend made a trip from Nyack to the Adirondacks via Poughkeepsie, Hudson, Hyde Park, Albany, Saratoga, and Lake George, a distance of 308.4 miles. The riders returned via the Catskills, Delaware Water Gap, and New Jersey to Nyack.
Edward Hopper, Cyclist
Edward Hopper who grew up in Nyack became a teenager in the middle of the cycling craze. Like many villagers, he must have learned to cycle on Nyack's 2 favorite learning streets, 1st and Midland Avenues. By the age of 15 Hopper owned a fancy Crescent Wheelworks Model #9 racing bike. A signed Hopper self-portrait sketch entitled Ten Miles from Home shows the frustrated Hopper with a flat tire at the age of 17. The original unrestored, rusted, and bent bike is on display at the Edward Hopper House in Nyack.
The Nyack Bike Parade
Both the Nyack Wheelmen and the Rockland Wheelmen Clubs sponsored the evening bike parade in Nyack, but all bicyclists were invited to participate. Women wore "stunning" red and white outfits. The parade began at the clubhouse and headed north on Broadway to the Nyack Country Club then turning around to weave through the streets of S. Nyack to cross the grounds of the Tappan Zee Hotel on Piermont Ave near Washington St. before heading to Piermont with a turnaround at Haddock's Hall.
The parade was started with a bugle call and was led by Nyack police mounted on bikes. The bicycles were lit with 2 lamps, one red and one white. Several tandems with lanterns joined the parade. Some members coated their wheels with phosphorescent paint. The route was decorated and lit in places with red lanterns.
The evening bike ride was a huge success that brought young and old, men and women, together in one tight community. Perhaps, even the youthful Edward Hopper joined in a painted costume on a painted bike. It was the height of the cycling craze, a moment unlike any other when the Victorian era was about to end, and the automobile era was about to begin. Cycling would go through its ups and downs over the years, always trending up when people think more about health, wellness, and freedom. Then as now, Nyack was a destination for cycling enthusiasts but the bike parade of 1895 remains the capstone of an era.
See Also:
Nyack People & Places Edward Hopper's Little Known Bicycle Painting
Nyack People & Places: Did Edward Hopper Ride a Nyack Bike?
 
Michael Hays is a 35-year resident of the Nyacks. He grew up the son of a professor and nurse in Champaign, Illinois. He has recently retired from a long career in educational publishing with Prentice-Hall and McGraw-Hill. He is an avid cyclist, amateur historian and photographer, gardener, and dog walker. He has enjoyed more years than he cares to count with his beautiful companion, Bernie Richey. You can follow him on Instagram as UpperNyackMike.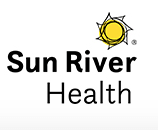 Nyack People & Places, a weekly series that features photos and profiles of citizens and scenes near Nyack, NY, is brought to you by
Sun River Health
, and
Weld Realty
.