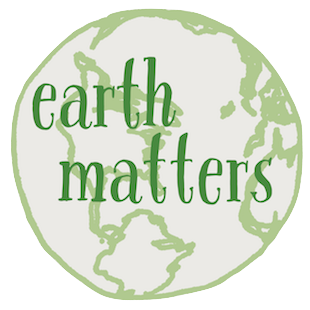 Earth Matters focuses on conservation, sustainability, recycling and healthy living. 
If Earth Matters to you, sign up for our mailing list and get the next installment delivered bright to your inbox.
By Terri Thal
When I ordered a new sofa last week, I asked the saleswoman whether the fabric could be stain proofed. She said her company no longer applies fabric protection because it contains harmful chemicals.
I was pleased to hear that. The chemicals the furniture store is helping to protect us from are among a class of more than 9,000, known as PFAS? short for per- and polyfluoroalkyl substances.
PFAS chemicals have been linked to many adverse health outcomes, including kidney and testicular cancer, thyroid problems, liver disease, decreased fertility, and developmental problems.
They enter the human body through everyday products such as fabric protectors, waterproofed clothing and shoes, certain nonstick pans, sunscreen, mascara, some dental floss, sneakers, swimwear, takeout food containers, and other consumer products.
PFAS chemicals are also found in drinking water, which is contaminated by a variety of sources including firefighting foam and industrial discharges.
In August 2020, New York State adopted new drinking water standards that allow a maximum of 10 parts per trillion (ppt) for only two out of this large class of over 9,000 PFAS chemicals.
In Rockland County, PFAS chemicals have been detected in the sources for both Suez and Nyack Water utilities' drinking water. Nearly all of Suez's water sources are contaminated with PFAS; eight of its wells contain, in amounts that exceed the allowable 10 ppt, the two PFAS that NYS regulates. Nyack Water's water sources also hold those chemicals in excess of NYS standards.
In addition to the two PFAS that are regulated in NYS, Suez has detected in Rockland's drinking water six others that are not regulated here. Each of those six is regulated in at least one other state. Suez's water may contain additional types of PFAS chemicals, but the company has tested for only 14 of them. The source of the contamination of Rockland's water is unknown.
The Rockland Water Coalition (the Coalition) is working to ensure comprehensive clean-up of PFAS chemicals in Rockland's drinking water. The Rockland Water Coalition is a partnership of environmental and civic groups and individuals that advocate for sustainable water management policies. The Coalition believes everyone is entitled to clean, healthy drinking water, and seeks to make that happen.
Suez is working on implementation of a water treatment plan that will treat 18 wells over the course of two years. It appears that the company will treat all wells that exceeded state standards in 2019 or 2020. The Coalition is concerned that Suez's plan still would leave untreated many other wells that either are contaminated at lower levels or are contaminated with chemicals not regulated in NYS. The Coalition also worries that the filtration systems may remove chemicals to a level that complies with state standards but leaves some PFAS in the wells at lower levels.
More than 1,000 Rockland residents have signed the Coalition's petition to Governor Cuomo urging comprehensive clean up and stricter NYS standards. The Coalition is urging two major actions at the state level: Regulate PFAS chemicals as a class, and pass legislation to ban the production of PFAS in non-essential uses.
The Coalition is calling for the following actions at the local level:
Eliminate all PFAS chemicals from our water as quickly and completely as possible
Operate filtration systems in a way that removes all PFAS chemicals from treated wells
Keep the public informed about the full extent of the contamination and the clean-up process
Inform private well owners and those who live in apartments and condos without their own water meter about the tainted water
Test drinking water for all PFAS chemicals
Continue an active investigation into pollution sources and hold polluters financially accountable;
Offer free blood tests to vulnerable populations such as pregnant women
Ensure safe disposal of the PFAS chemicals from the filtration system.
While most Rocklanders get water from a private or public utility, there also are about 8,000 private wells in the County. Private well owners have not been notified of the contamination. The County has set up a Private Well Lookup Tool on its web site where private well owners can learn whether their wells are within ¼ of a mile of a point where the two regulated PFAS have been detected. Regrettably, very few people know about this online tool. The Coalition urges the County government to inform well owners of this health threat, and to offer guidance.
On the federal level, it's important that the EPA regulate all non-essential uses of the entire class of PFAS. Regulating these toxic chemicals one-by-one would leave all of us exposed to further contamination for decades. Right now, we especially need help obtaining signatures of businesses and organizations—both large and small—to a letter to Governor Cuomo urging him to take the steps listed earlier in this article. In addition, once released into the environment PFAS chemicals are extremely durable, lasting thousands of years, so it becomes difficult to dispose of them. The Coalition joins the many other environmental groups that are calling for a precautionary approach.
The Rockland Water Coalition invites you to work with us. Write to rocklandclimate@gmail.com.
Terri Thal is member of the Rockland Water Coalition, Rockland Coalition to End the New Jim Crow, and West Branch Conservation Association.
Email Earth Matters
Read Earth Matters every Wednesday on Nyack News And Views, or sign up for the Earth Matters mailing list.
Earth Matters is a weekly feature that focuses on conservation, sustainability, recycling, and healthy living. This weekly series is brought to you by Julie Wendholt, Financial Advisor & Vice President of Pell Wealth Partners, a private wealth advisory practice of Ameriprise Financial Services, LLC.