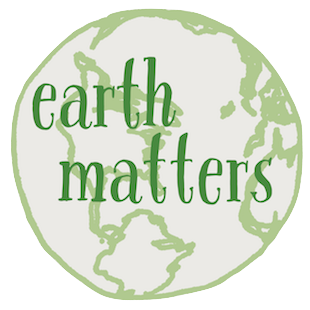 Earth Matters focuses on conservation, sustainability, recycling and healthy living. 
If Earth Matters to you, sign up for our mailing list and get the next installment delivered bright to your inbox.
by Addison Chappell
In recent years, consumers have been demanding healthier, more sustainable products that have less impact on the environment than products of the past. Companies are increasingly promoting their products as environmentally beneficial, but are these products actually healthier and more sustainable?  
What is Greenwashing, anyway?
Greenwashing is the practice of marketing a product falsely to suggest an environmental benefit or promoting a false image of caring for the environment. Greenwashing can include unsubstantiated claims of sustainability, unproven environmental benefits, misleading statements, or promoting trade-offs while ignoring the true impact of a product or service.
What is the impact?
Greenwashing is deceptive. It can help convince consumers that the product they are buying is helping the planet while in reality it could be quite the opposite.   
Why isn't Greenwashing illegal?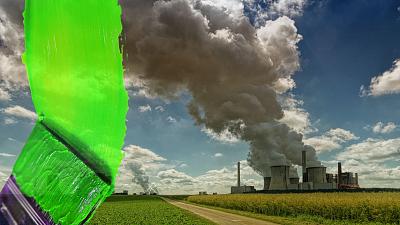 When it comes to environmental regulations, it always gets a bit complicated. The FTC (Federal Trade Commission) and the EPA have guidelines for companies to follow when promoting a product as "green". First released in 1992, the "Green Guides" help companies make marketing decisions to avoid potential litigation. But these are merely guides that can be interpreted broadly. Changing the packaging of a product to show earth-friendly images (ie. Trees, flowers, bees, etc..) and promoting it as "eco" or "Natural" is completely within the guidelines. After all, there is a case to be made that ALL products are "eco" or "Natural" in some sense.  
What about those official seals you see on products?
The seals are a great way of ensuring a product meets a certain standard. But they can also lead to confusion. What are the official seals? Who can use them? What does it mean?
In the case of Organic (one of the most widely used and recognized seals), using the official USDA seal on any product means that: "[the] products must be produced using agricultural production practices that foster resource cycling, promote ecological balance, maintain and improve soil and water quality, minimize the use of synthetic materials, and conserve biodiversity." (USDA) To use it, you must be certified by the agency. But don't be fooled! There are lots of products that try to use deceptive, official-looking logos that carry no assurances of a product's composition and production practices.
What can you do?
There are a number of things you can do to fight back against Greenwashing:
Research the company

– Look at the companies website and see how transparent they are in divulging the full ingredients or the process to which they make their product.  If it is complicated or confusing, then maybe something is amiss. Also, watch out for vagueness and broad statements such as "We are committed to sustainability." What does that mean, exactly? In what way are they committed? 

Read the label. Closely.

 What are the ingredients?  Is there anything you don't know or can't pronounce? Would you want to eat anything that you don't know?  

Know your Seals and Certifications

– Learn about the different official certifications and what they mean.  Does the product contain the official USDA Organic, Fair Trade, or Certified B Corp logos? These have rigorous standards that give you some immediate assurances about the product or company producing it.

Don't be fooled!

– Be skeptical and don't fall for marketing pitfalls. Green packaging with "eco" in the title doesn't mean much if the product itself is not healthy/sustainable. Watch out for terms like "non-toxic," "chemical-free," "eco-friendly," and "All Natural."
Read more:
USDA Organic Labeling

–

https://www.ams.usda.gov/rules-regulations/organic/labeling

What is Greenwashing?

  –

https://www.ethicalconsumer.org/transport-travel/what-greenwashing
Email Earth Matters
Read Earth Matters every Wednesday on Nyack News And Views, or sign up for the Earth Matters mailing list.
Earth Matters is a weekly feature that focuses on conservation, sustainability, recycling, and healthy living. This weekly series is brought to you by Julie Wendholt, Financial Advisor & Vice President of Pell Wealth Partners, a private wealth advisory practice of Ameriprise Financial Services, LLC.