This week in the villages: The Village of Nyack is looking for volunteers to help plant trees on Saturday. A Mobile COVID-19 Clinic will be held in the Town of Orangetown Village Hall on Wednesday. And don't forget about your pets: there will be a free rabies vaccine clinic at the Robert Yeager Health Complex on Sunday. There will also be a virtual public hearing on a proposed Orange and Rockland rate increase.
Nyack Area COVID Update for April 24
| | | | | | | |
| --- | --- | --- | --- | --- | --- | --- |
| | 24-Apr | 17-Apr | 10-Apr | 3-Apr | 27-Mar | 20-Mar |
| Active cases by community | | | | | | |
| Nyack | 61 | 77 | 70 | 82 | 81 | 71 |
| Valley Cottage | 25 | 29 | 40 | 53 | 37 | 26 |
| West Nyack | 21 | 25 | 39 | 55 | 47 | 66 |
| Piermont | 6 | 13 | 6 | 9 | 13 | 9 |
| | | | | | | |
| Rockland County | | | | | | |
| 7 day postivity rate | 2.1% | 3.6% | 4.5% | 6.0% | 5.3% | 5.5% |
| Active cases | 938 | 1,331 | 1,653 | 1,787 | 1,644 | 2,014 |
| Hospitalized | 17 | 32 | 48 | 54 | 58 | 51 |
| COVID-19 deaths (total) | 949 | 941 | 931 | 925 | 914 | 910 |
Source: Rockland County Health Department / NYS Health Department, 4/24/2021
The Rockland County Department of Health (RCDOH) is posting registration links for the COVID-19 vaccine on the COVID-19 webpage. The links to make appointments will remain on the COVID-19 webpage to make it more accessible for residents to book new appointments whenever they become available and when cancelations occur. For up-to-date alerts on when the RCDOH COVID-19 vaccine appointments become available, follow/like facebook.com/rockhealth or twitter.com/rockhealth.
Village of Nyack
The Nyack Business Council will hold a meeting via Zoom today (Mon, Apr 26, 2021) at 4p.
Volunteers Needed for Tree Planting
Nyack Rotary Club is hosting Nyack's Arbor Day tree planting of 20 trees along Nyack streets on Sat, May 1, 2021 from 9a – 12p. Meet at the little park at 5th Ave and N Midland Ave. Please register at nyacktreeproject@gmail.com.
Village of South Nyack
The Police Board will meet on Tue, Apr 27, 2021. Read the full agenda before Zooming into the meeting at 6p.
The Board of Trustees will also meet on Tue, Apr 27, 2021. Read the full agenda before Zooming into the meeting at 7:30p.
Designated Metered Streets Parking Update
A map of designated streets with metered parking has been posted to southnyack.ny.gov. No other information is available on the website.
Virtual Public Hearing on Orange and Rockland Proposed Increase in Electric and Gas Delivery Revenues
There will be 2 virtual public hearings concerning proposed changes in the electric and gas delivery rates and practices of Orange and Rockland Utilities, Inc. On Jan 29, 2021, Orange and Rockland filed amendments to its tariff schedules, proposing to increase its annual electric and gas delivery revenues effective Jan 1, 2022. A virtual public hearing will take place on Wed, Apr 28, 2021 at 1p (event number: 129 563 6148, password: April28-1pm, telephone access: 518-549-0500, access code: 129 563 6148). A second public hearing will take place on Wed, Apr 28, 2021 at 6p (event number: 129 115 3325, password: April28-6pm, telephone access: 518-549–0500, access code: 129 115 3325). Additional information about the public hearing and how to register may be found on southnyack.ny.gov.
Village of Upper Nyack
Public Comments on Proposed Noise Law
Public comments on the proposed Noise Law have been posted to uppernyack-ny.us. The comment file will be updated as comments are received. The Public Hearing on this proposed law will be continued at the next regular meeting of the Board of Trustees on May 20, 2021.
Approved 2021-2022 Village Budget
A copy of the 2021-2022 Village of Upper Nyack budget which was approved on Apr 15, 2021 may be found on uppernyack-ny.us.
Village Board Meeting Recording Available
In case you missed it, a video recording and transcript are available for the April 15 Regular Village Board of Trustees Meeting and Public Hearings.
Town of Orangetown
Mobile COVID-19 Vaccine Clinic
There are still appointments available for the Mobile COVID-19 Vaccine Clinic at Orangetown Town Hall, 26 W Orangeburg Rd, Orangeburg on Wed, Apr 28, 2021 from 10a – 4p. The Pfizer vaccine will be administered to individuals 16 years of age and older and you must be able to return on May 19, 2021 for the second shot. To register you must fill out 2 forms: a Patient Registration Form for Refuah, and a COVID-19 Vaccine Registration Form and under Mobile Vaccine Clinc Location, fill in Orangetown. Once they've receive both forms, Refuah will reach out to you for an appointment. Please call Allison at Town Hall at (845) 359-5100 ext. 2293 with any further questions.
Shed the Meds Event
On Thurs, Apr 29, 2021 from 4-7p, the Town of Orangetown will be hosting a Shed the Meds event at Orangetown Town Hall, 26 W Orangeburg Rd, Orangeburg. Please bring any unwanted prescriptions or over-the-counter medications for proper disposal. This will be a drive-through event and all COVID-19 safety procedures will be followed.
Town of Clarkstown.
2021 Comprehensive Plan Update
The 2021 Town of Clarkstown Comprehensive Plan Update & Draft Generic Environmental Impact Statement (DGEIS) is now posted on compplan2020.clarkstown.org. A public hearing is scheduled for June 1, 2021 at 7p in Clarkstown Town Hall. Comments will be accepted until 10 days after the close of the public hearing. Please send your comments on the document via email to compplan2020@clarkstown.org. Comments may also be mailed to Principal Planner Joe Simoes at the Planning Department, 10 Maple Avenue, New City, NY 10956. Hard copies of the document are available for viewing at the Town Clerk's Office and Planning Department in Town Hall, as well as the Valley Cottage, West Nyack, Nanuet and New City Libraries.
Military Tribute Banners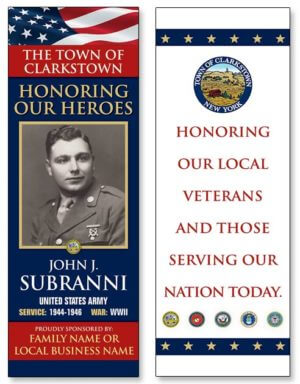 If you have a loved one who has served or is currently serving in the military, consider honoring them with a military tribute banner. The banners will be displayed on the light posts in the various hamlet centers from Memorial Day to Veterans Day. The banners are a small way to acknowledge the sacrifice they have made serving the community and our country. The deadline to sponsor a banner is Apr 28, 2021. The cost to sponsor is $150. Visit military tribute banners.org to learn more.
Yard Waste Pick Up
The Clarkstown Highway Department has started its Yard Waste Pick Up Program for the spring 2021 season. Information about proper waste placement and a schedule may be found on town.clarkstown.ny.us.
Rockland County
Free Paper Shredding
There will be Free Paper Shredding on Sat, May 1, 2021 from 8-11:30a at Orangetown Town Hall Parking Lot, 26 W Orangeburg Rd, Orangeburg. There is a three box limit per car (24x15x11). Please consider bringing a non-perishable food item for donation to local food pantries and or school supplies.
Free Rabies Clinic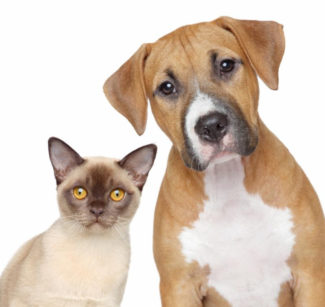 The Rockland County Department of Health is sponsoring a free rabies clinic on Sun, May 2, 2021 from 10a to 1p at the Robert Yeager Health Comples (50 Sanatorium Rd, Pomona – parking lot in front of Building F). No appointment is needed. The shots are free, though a $5 donation is suggested. Please download and print a Rabies Vaccination Release FORM and bring the completed and signed form to the clinic. To prevent the spread of COVID-19, all attendees must remain in their vehicle and limit the number of passengers in the vehicle. Face masks or cloth face coverings are required for everyone in the vehicle. For more information on animal rabies or the rabies vaccine, call the Rockland County Department of Health at (845) 364-2656 or visit rocklandgov.com.
Memorial Day Essay Scholarship
Help restore the true meaning of Memorial Day by participating in a Memorial Day essay contest for high school seniors in the following school districts: Clarkstown South, Clarkstown North, Nanuet, Nyack, Albertus Magnus, and East Ramapo. The essay must be 1,000 words or less. The scholarship is $2,500 and the deadline is Wed, Apr 28, 2021. The award will be presented at the Carry the Load Rally on Mon, May 3, 2021 at the Congers Station Park. Email e.moschetti@clarkstown.org for an application.
---