by Dave Zornow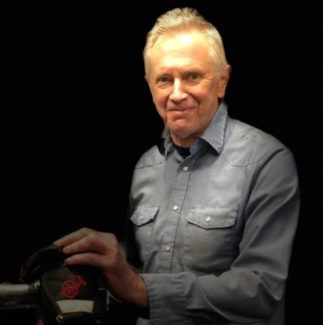 When Jim Skelley, owner of Nyack Bike Outfitters, decided to retire and close his 48 year old bicycle shop last December, the village lost one of its oldest businesses. The tri-state area cycling community also lost a friend, a super cyclist, and a great story teller, too.
On Sat April 24 at 1p, NYS Senator Elijah Reichlin-Melnick will make a public presentation of a New York State Senate Resolution honoring Jim Skelley, on Main Street at Cedar St in Veterans Memorial Park (Hezekiah Easter Park). The public is invited to attend. If you've ever bought a bike from Jim, had one repaired at Nyack Bike Outfitters, or stopped by for advice or to swap cycling stories, please Save The Date for this presentation.
2020 was the best of times and the worst of times for bike shop owners. "It was really hard, especially at the beginning of the pandemic," Skelley told Mike Hays in a January 2021 Nyack People & Places profile. It just wasn't fun anymore, said says the 72-year-old Skelley. "I worked 14-hour days and the next morning there was a line at the door. I was just drained."
Rockland's representative in the New York State Senate is one of Skelley's many fans. "Growing up in Nyack I remember going to what I called simply 'The Bike Store' with my parents whenever I needed a new bike," said Senator Elijah Reichlin-Melnick. "It was close and convenient, and most importantly I think my parents knew they'd always get friendly service and a story from Jim Skelley. For so long, Jim's store has been the center of cycling in Nyack and Rockland."
South Nyack resident Rob Panzera fondly recalls working in Skelley's shop when he was a teenager. "Working for Jim was more than working at a bike shop. Even before we developed a friendship, each day at the shop was like Jim and the Art of Bicycle Maintenance." Panzera said Skelley did more than just fix and sell bikes. "He was a fountain of wisdom, kindness, thoughtfulness, and general interest in the human condition. I actually think he cared less about receiving money for bikes, but truly wanted in payment everyone's 'story' as he put it. He loved to hear about people's experiences and share his own experiences. Jim is a real mensch in the truest sense."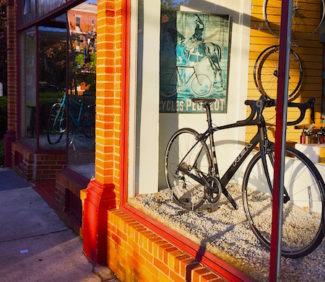 Although Jim's business was the second oldest shop in Nyack after Squash Blossom, his epic every Sunday Rocket Ride is the oldest group ride in the region. The challenging, fast-paced, 50-mile ride can attract as many as 50 cyclists each week. "I get a lot of satisfaction from knowing I did it," said Skelley of the 49 year old ride.  "People get a lot of enjoyment from it."
"If everyone Jim Skelley has helped were to queue up at his door, a socially distant line would wind its way through practically every street of Nyack before it ends," said Mike Hays in his summation of Jim's impact on the regional bicycling community.
Dave Zornow is co-president of the Rockland Bicycling Club and publisher emeritus of Nyack News And Views. Mike Hays, whose column was referenced in this article, writes the weekly Nyack People and Places column for Nyack News and Views.

See also: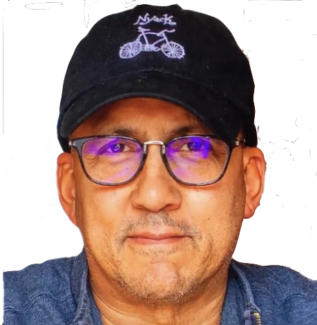 Got Bike?
Get hats, shirts and car bumper magnets with Bill Batson's classic illustration of Edward Hopper's wooden wheeled bicycle at NyackGift.com.
---