by Mike Hays
It's a long way from Nyack to the Ringling Museum in Sarasota, Fl, once the winter home of the Ringling Brothers and Barnum & Bailey Circus (or simply the Ringling Circus). While many circuses lifted their tents in Nyack over the years with acrobats, horses, elephants, and sideshows, the largest, the Ringling Circus, was not one of them. Yet Nyack and Ringling became connected when John Ringling came to the village in 1933 to observe the unique performance of Pierre Bernard's four trained elephants that lived at the Clarkstown Country Club in South Nyack. Ringling went on to lease the elephants to perform with his 50 elephants at Madison Square Garden in New York City.
Circuses in Nyack
The golden age of American circuses stretched from the Civil War to WWI. Early circuses advertised in local papers and posters. The Joe Petland Circus was one of the first to stop in Nyack via wagon in 1858. It was a European-style circus with acrobats, tight rope walkers, and horse acts. Like most circuses that followed, a parade announced the arrival of the circus. Two shows were performed in a single day and then the circus moved on. Most circuses were held at the "circus lot" on the south side of Rt. 59 across from the Nyack Skating Pond.
After the Northern Railroad opened in 1871, circuses arrived by train, parading through Nyack to the circus lot. That same year, the Great Stone & Murray Circus appeared featuring a large hot air balloon ride. Exotic animals became a feature in the circuses. George F. Bailey & Co's Circus & Menagerie brought rhinoceros, lions, performing elephants, rare birds, and camels. Clowns became a feature at all shows. Wild west circuses were popular, involving cowboys and Native Americans. The circuses often played into cultural stereotypes, featuring "Arabian" wrestlers, "Asian" acrobats, and "Indian" contortionists.
Circuses became so common in Nyack in the late 19th century that George Thorpe, a bill poster, advertised regularly in the Rockland County Journal that "paste and brushes always ready" to create new circus posters.
John Ringling
Ringling Circus was the most famous American circus. The four Ringling brothers were born in Baraboo, WI to a German harness maker. In 1882, the brothers started a vaudeville show playing tuba, trombone, cornet, and drums. By 1884, they had purchased a small traveling circus with three wagons and 10 horses. The Ringling brothers began touring, setting up in one town, performing, tearing down, and driving a wagon all night to the next show. In 1890, they began touring by train.
The Ringlings continued to buy up other circuses, including Barnum & Bailey and Sells-Forepaugh. Ringling shows were known as "Sunday School shows." They took pride in not being objectionable to women and children and hired no criminals or short change artists. By the mid-1920s, the Ringling Circus had some 700 horses and 50 elephants.
John Ringling, the last living brother, worked with Tex Rickard to build a new Madison Square Garden on 8th Ave between 49th and 50th streets. The circus was so popular that the New York Rangers had to find an alternate site when the circus was in town. Ringling became an enormously wealthy man, building an estate called Ca' d'Zan in Sarasota, Fl, building and acquiring art for the John and Mable Ringling Museum of Art on the same property, and funding the Ringling School of Art.
Pierre Bernard
Pierre Bernard was one of Nyack's most unique characters. Known as the father of yoga and Hindu philosophy in America, he started acquiring land in Nyack to house a community of like-minded people interested in Asian philosophy, art, and culture. First acquiring property in Upper Nyack, Bernard eventually accumulated 100 acres on the South Nyack hills that became the central campus of the eventual Clarkstown Country Club. Over time, the club held plays, intellectual discussions, and an annual circus in a large tent. Bernard went on to build a baseball park in Central Nyack with seats for thousands. Elephants were featured in all of the activities during the club's halcyon years.
The Elephants
Bernard was an animal lover. He collected a wide menagerie at the CCC, including elephants. In 1930, there were 303 elephants in North America, 80 in zoos, 19 in private hands, and the rest in circuses. Bernard owned four. The first two arrived in 1929, a third was a gift from an Indian scholar, and Bernard purchased the fourth from a circus trainer. Bernard was unconventional in his elephant training–as he was in everything else. He believed elephants could learn as juveniles; most trainers thought elephants were not trainable until after the age of eight. Bernard started training his young right away.
Baby, born in 1928 in Ceylon. Baby was trained to roll a ball up an incline, take a trainer by the legs or in her mouth, and swing him around. Baby played the harmonica.
Juno, born in 1927 in India. Juno was the clown of the group, riding a large tricycle and boxing with her trainer.
Budh, a male, born 1930 in Nepal. Budh was trained to the "high wire," in actuality a 2×4 stretched across supports ten feet above the ground. Midway across Budh would turn around. Budh, Juno, and Baby were all trained to play the chimes together.
Old Mom, born in 1841. Old Mom was purchased from Joseph Hansen, a trainer who was hired by Bernard to help out at CCC. Old Mom was the most famous (and largest) elephant of its time, surpassed in fame only by Barnum's Jumbo.
The elephants were well taken care of at the CCC. When Baby was sick, Bernard stayed with her three nights, feeding her while standing on a ladder since ailing elephants won't lie down. The elephants did perform work around the club, plowing the four-acre vegetable garden and helping to move boulders for the construction of Bernard's baseball park. They were allowed to graze on the club's lawn and took baths in the club's pools.
Bernard's elephants performed in many local venues and were common in parades, Republican party events, baseball games, and children's shows.
Old Mom
A number of books featured stories about Old Mom including Old Mom by popular circus man turned soldier and journalist, Courtney Ryley Cooper. Old Mom was brought to America in 1907 from the Hagenbeck circus in Germany. When she arrived, she wouldn't pay attention to the simplest commands. Her owner tried to give her back until he learned why she didn't respond. The previous owners told him Old Mom always obeyed commands when spoken to. She even responded to a morning question,"wie geht's Mama, vas ist los?" Her new owners tried German and Mom responded right away.
As the elder leader of elephants, she was known to keep the young bulls and punks in order. She herself had two babies, with one dying in birth. Old Mom died at the age of 92 in 1933 after a long illness at Bernard's club. Bernard, Cooper, her trainers, and her wider circle of friends among the club and Nyack mourned her demise.
Sarasota and Nyack
In 1932, Ringling visited the CCC and fell in love with Bernard's young elephants and Old Mom. He hired them to star for his Madison Square Garden show that year and the year after. It was the only time Ringling ever leased someone's else's animals. By the mid-1940s, the elephants were gone from Nyack.
If visiting Sarasota, FL, it is worth visiting the Ringling Museum including the Art Museum, Ca' d'Zan, and the Circus Museum. For a moment, visitors can step back into the age of the classical circuses and a time when Ringling and Nyack were connected, albeit briefly, with the magical presence of a most intelligent and lovable species.
See also:
Michael Hays is a 35-year resident of the Nyacks. He grew up the son of a professor and nurse in Champaign, Illinois. He has recently retired from a long career in educational publishing with Prentice-Hall and McGraw-Hill. He is an avid cyclist, amateur historian and photographer, gardener, and dog walker. He has enjoyed more years than he cares to count with his beautiful companion, Bernie Richey. You can follow him on Instagram as UpperNyackMike.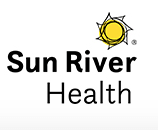 Nyack People & Places, a weekly series that features photos and profiles of citizens and scenes near Nyack, NY, is brought to you by
Sun River Health
, and
Weld Realty
.