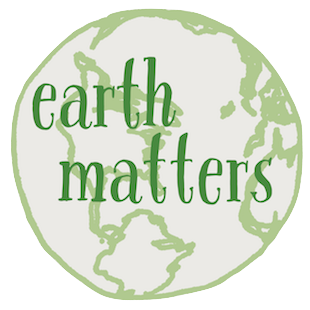 Earth Matters focuses on conservation, sustainability, recycling and healthy living. 
If Earth Matters to you, sign up for our mailing list and get the next installment delivered bright to your inbox.
by Mimi Hoffman
The proposed Danskammer fracked gas power plant in Newburgh has now generated close to 11,000 comments directed at the New York Public Service Commission. That does not include hundreds of people who were waiting to speak at a virtual public hearing on March 31, but got shut out when time ran out. Over 90% of the speakers at this event were in opposition. So, why is the project so unpopular?
Danskammer is currently a "peaker" plant; meaning it only operates about 5% of the time as needed during "peak" use. Danskammer Energy wants to replace this with a new fracked gas plant that will operate 70% of the time. The upside, so to speak, is that the project will generate some jobs and tax revenue. That is until the facility will no longer be needed–which could be very soon given NYS's commitment to transition to renewable energy.
Are you wondering why you haven't already seen this project mocked on SNL or MSNBC? Hopefully you will soon. It is entirely antithetical to New York's nationally touted Climate Leadership and Community Protection Act (the CLCPA passed in 2019). There is ample evidence that it will both produce emissions that will add to global warming and pollutants that will sicken the inhabitants of the local climate justice community.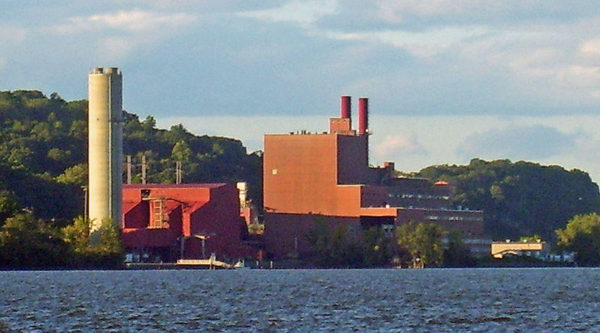 The Nyacks and Rockland County were represented well at these hearings, including Harriet Cornell, Chair of the Rockland Legislature's Environmental Committee, Peggy Kurtz, President of the Rockland Sierra Club, Vicki Schwaid, who leads our local CUPON, and Jordan Dale, of 350NJ-Rockland. There were many who never got to speak. If their first name started with A – Joh, they were out of luck when the allotted time for the hearing ran out.
In addition to speaking against Danskammer, many who spoke faulted the Public Service Commission which knowingly scheduled 3 days' worth of speakers into 6 hours–with poor audio technology and a flawed process for identifying speakers.
Excerpts From Local Climate Activists:
Peggy Kurtz:
 The PSC is one of the key state agencies tasked with implementing state climate policy–and this is a precedent setting case… The Article 10 Siting Board must reject Danskammer's permit and make it clear that they will not approve any new fracked gas power plants because they are not compatible with the NYS Climate Leadership and Community Protection Act (CLCPA) passed in 2019.
Vicki Schwaid:
This proposal goes against all the initiatives of New York State… So here we go again. Corporations are buying their way in without taking into considerations what the residents want. Listen to all the community members who have called in. Listen to all those who have written in. Why would you or anyone think this is okay to build?
Gina Ironside, Rockland Citizens Action Network:
The Danskammer company is applying to NYS for a "Certificate of Environmental Compatibility and Public Need." I submit that In today's world there IS NO environmental compatibility for fossil fuel expansion. The public need is to invest in sustainable energy, not fossil fuel expansion.
Darwin Keung, MPH, Rockland Climate Reality Project:
I am here to voice my opposition to a plant that would increase greenhouse gas emissions 40 times the current plant and subject local residents to 25 times the air pollution. This is not an investment in the community, or an investment in equity, or an investment in climate. It is an investment for a private interest LLC and a disinvestment in the Newburgh community and the state of New York.
Enormous Stakes
My own focus was on environmental justice. The City of Newburgh has become a "Sacrifice Zone." A dumping ground where pollution grew exponentially despite a huge lobbying effort by its citizens and civic leaders, because outsiders representing the dominant culture had the power to overstep. It has happened for way too long. But, that it could again happen in 2021 after all the insights of 2020, is outrageous. I said, "It would be a travesty."
Jordan Dale, who was the next to the last speaker, has had it with Danskammer: "This plant will kill people. It will kill local people through pollutants, and it will add to warming, leading to more people being killed through climate disasters. Death will result as surely from this plant as it would if the Danskammer people walked down the street spraying bullets… Danskammer is an act of war in which one group of people seeks to make money by killing other people. Its perpetrators are enemy combatants, and they should be treated as such, not allowed to seek official sanction for their atrocities."
Finally, it was the voice of youth that should have brought, hopefully did bring the Public Service Commission to its knees. A 6 year old from Ulster County said "It is unfair for us kids because we have to grow up in this world and we want it to be a good world, not a bad world that is polluted."
Most of the youth who spoke were associated with the Sunrise Project in Westchester or the NYS Youth Climate Leaders (NY2CL). They made it clear that Urgency is the word of the day. There are only 9 years until we reach the 2030 deadline set by the United Nations. If the PSC approves Danskammer, it further increases the likelihood that by then we will be doomed.
"New York State should be rejecting all new fossil fuel infrastructure and expansion," said Jamie Rowland, age 18, NY2CL. "This proposed power plant will further pollute our air, water, and soil, exacerbate the climate crisis, and harm New Yorkers' quality of life… Please protect our shared environment."
Please join the fight!
Make an official comment to the PSC:
Sign up to be part of the fight against Danskammer:
If you are a youth or have a youth in your network get involved with NY2CL or Sunrise Westchester.
Earth Matters  focuses on conservation, sustainability, recycling and healthy living. This weekly series is brought to you by Julie Wendholt, Financial Advisor & Vice President of Pell Wealth Partners, a private wealth advisory practice of Ameriprise Financial Services, LLC.