This week in the villages: On Tuesday, the first virtual public information meeting on the dissolution of the Village of South Nyack will be held. If you would like to vote in the Village of Upper Nyack election on March 16, Friday is the last day to register to vote if you are not already registered. Rockland County has prepared a Proposed Agency Plan for Police Reform and Reinvention and would like the public's input by Friday. Today (Mar 1) is the last day to donate food to benefit food pantries of Rockland Community Against Hunger and on Sunday, the annual Penguin Plunge will be held in Memorial Park.
Nyack Area COVID Update for February 27
| | | | | | | |
| --- | --- | --- | --- | --- | --- | --- |
| | 27-Feb | 20-Feb | 13-Feb | 6-Feb | 30-Jan | 23-Jan |
| Active cases by community | | | | | | |
| Nyack | 48 | 54 | 69 | 84 | 105 | 96 |
| Valley Cottage | 39 | 27 | 41 | 66 | 62 | 76 |
| West Nyack | 32 | 33 | 33 | 42 | 49 | 61 |
| Piermont | 10 | 11 | 11 | 14 | 16 | 13 |
| | | | | | | |
| Rockland County | | | | | | |
| 7 day postivity rate | 5.0% | 5.1% | 5.2% | 5.6% | 6.1% | 6.8% |
| Active cases | 1,432 | 1,592 | 1,743 | 2,092 | 2,311 | 2,514 |
| Hospitalized | 33 | 50 | 59 | 78 | 76 | 89 |
| COVID-19 deaths (total) | 887 | 872 | 858 | 845 | 836 | 821 |
Source: Rockland County Health Department / NYS Health Department, 2/27/2021
Village of Nyack
The Nyack Business Council will hold a meeting via Zoom today (Mon, Mar 1, 2021) at 4p.
Today (Mar 1), the Planning Board will consider an application for tree removal, an application to remove and replace a one car garage, various site plan applications including one for the construction of a mausoleum at Oak Hill Cemetery, one for the creation of a supermarket, and one to construct a patio and dry well, and for required variances associated with having a shed in the front yard. Read the full agenda at Nyack-NY.gov before Zoom-ing into the meeting at 7p.
14th Annual Penguin Plunge
On Sun, Mar 7, from 12-2p, the 14th annual Penguin Plunge will take place in Memorial Park, 53 Piermont Ave, Nyack to benefit Louis Caputo, Jr. of Orangeburg and Elijah Torres of Valley Cottage. Register to take a frosty plunge into the Hudson River for a good cause. A $25 donation will get you a unique t-shirt and will help 2 great kids. You must pre-register to participate, no spectators will be allowed in the plunge area, and masks will be required at all times except when in the water.
Help Fund Spring Tree Planting in Nyack
The Nyack Community Tree Project is seeking donations in any amount for its spring planting. Or consider giving the gift of a tree. For $100, an 8-10 ft tree will be planted within the Village of Nyack on your recipient's behalf. A beautiful printed card will be sent to the recipient with a message letting them know you have given the gift of a tree. To make a donation or gift a tree, please visit nyackparks.org/nyack tree project.
Save the Date – Public Information Session About Our Water
The Village of Nyack will hold an information session about our water at a public workshop on Thurs, Mar 25, 2021, time TBD. In the meantime, view a video presentation, PFAS Chemicals in Rockland Water: What are the Risks and What Needs to Be Done, which was recorded in January by Rockland Water Coalition and seven environmental groups. The speakers included: Professor Robin Bell, Judith Enk, Dan Shapely, and Robert Hayes.
Village of South Nyack
A Public Information Meeting about the Village Dissolution will be held on Thurs, Mar 4, 2021 at 7p via Zoom. There will be a Q & A session with a 3 minute limit per person. Additional questions can be facilitated during scheduled office hours or via the dissolution website. Questions can be submitted ahead of the Mar 4 meeting by using the form on labergegroup.com. To stay up to date on the Village Dissolution, visit the website on labergegroup.com.
Village of Upper Nyack
Village Board Meeting Recording Available
In case you missed it, video recording and transcript are available for the February 18 Regular Meeting of the Village Board of Trustees and Public Hearings.
Save the Date – Village Election
Voting for the Village Election will be held in the Old Stone Meeting House, 347 N Broadway, Upper Nyack on Tue, Mar 16, 2020 from 12-9p. There will be no separate registration day. You must register with the Rockland County Board of Elections by Fri, Mar 5, 2021.
The following person(s) were nominated for the Office of Mayor, with one to be elected to a term of 2 years.
– Karen Tarapata
The following persons were nominated for the Office of Trustee, with 2 to be elected for a term of 2 years:
– R. Michael Esmay
– Laurie Dodge
Nyack Public Schools
The Board of Education will meet on Tue, Mar 2, 2021. Read the full agenda at go.boarddocs.com before Zoom-ing into the meeting at 6:30p.
Town of Orangetown
Food Drive
Assemblyman Mike Lawler is hosting a Food Drive to benefit food pantries of Rockland Community Against Hunger. Donations of non-perishable food will be accepted until the end of the day at Nyack Village Hall, 9 N Broadway along with several other locations.
Military Tribute Banners
Orders may now be placed for the Town of Orangetown Military Tribute Banners. If you previously subscribed, you can renew at any time. Feel free to email Supervisor@Orangetown.com or call (845) 359-5100 x 2293 for more information.
Town of Clarkstown
COVID-19 Vaccination Assistance for Seniors
Supervisor Hoehmann has implemented a program with BOCES nursing students to assist eligible senior residents having trouble with the online registration. Seniors can call the office at (845) 639-2050 to be added to the list for assistance.
Rockland County
Proposed Agency Plan for Police Reform and Reinvention
Pursuant to State of New York Executive Order 203, the Proposed Agency Plan for Police Reform and Reinvention Regarding the Rockland County Sheriff's Patrol is now available to the public for review and comment on RocklandGov.com.
Members of the community are encouraged to submit comments related to the plan solely applicable to the Rockland County Sheriff's Office for consideration by Mar 5, 2021, at 5p, by email to policeplan@co.rockland.ny.us, by mail by sending comments to Police Plan, 55 New Hempstead Rd, New City, NY 10956, or in person at the same address. After consideration of the public's input, the final plan will be presented to the Rockland County Legislature as a resolution for adoption prior to Apr 1, 2021, as required by the Governor's Executive Order.
Project Hope Crisis Counseling Begins Operation
Project Hope, a FEMA (Federal Emergency Management Agency) funded program operated by the New York State Office of Mental Health in conjunction with Astor Services for Children and Families and MHA of Westchester, will provide Rockland County residents with trained counselors to give free and confidential crisis counseling, referral to local community agencies and tips to help you manage the stressors caused by the COVID-19 pandemic.
Crisis counseling will be culturally and linguistically competent and offered in French Creole, Spanish, and Yiddish, as well as translation services in other languages. Trained crisis counselors are available Mon-Fri from 9a-5p by calling Astor Services at 845-204-5223 for children and families, and MHA Westchester at 845-580-2022 for adults.
Emergency Operations Center Activated to Assist in Managing the Senior COVID-19 Vaccine Waitlist
Rockland residents age 65+ can sign up for the Senior COVID-19 Vaccine Waitlist by calling the Rockland County Office for the Aging at 845-364-2110, Mon-Fri (except holidays), 8a-5p. In addition, residents can sign up at rcklnd.us/c19-waitlist.
ML by Maria Luisa Scholarship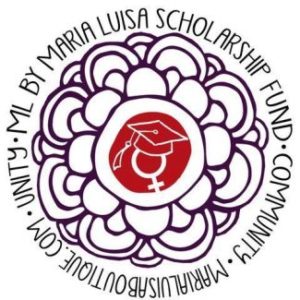 The application for the 2021 ML by Maria Luisa Scholarship program is now available to graduating female students in Rockland County. The ML by Maria Luisa Scholarship recognizes Rockland County high school female seniors who, through their actions or beliefs, embrace the principals of ML by Maria Luisa: civic and community involvement, commitment to social justice, social equality, and environment/eco-friendly lifestyles.
Two $1,000 scholarships will be awarded: one to a promising woman who is a senior attending a private or public Rockland County high school (must be a Rockland County resident) and one to a promising woman who is a senior attending Nyack High School. Candidates who identify as women will be considered regardless of sex assigned at birth. The scholarship will assist with costs in attending a college of the students' choice. The application deadline is March 31, 2021.
---