This week in the villages: It's a quiet "spring break" in the villages; spend it getting vaccinated! South Nyack will hold a Joint Police Board meeting on Police Reform and then the Board of Trustees will meet to consider a resolution on Police Reform. The South Nyack Dissolution Steering Committee will also meet. There will be water main work on High Ave in Nyack with limited parking during work hours. It's last call to apply for the ML by Maria Luisa Scholarship or to apply for the Rockland Youth Bureau Summer 2021 Conservation Corps Program.
Nyack Area COVID Update for March 27
| | | | | | | |
| --- | --- | --- | --- | --- | --- | --- |
| | 27-Mar | 20-Mar | 13-Mar | 6-Mar | 27-Feb | 20-Feb |
| Active cases by community | | | | | | |
| Nyack | 81 | 71 | 50 | 59 | 48 | 54 |
| Valley Cottage | 37 | 26 | 28 | 38 | 39 | 27 |
| West Nyack | 47 | 66 | 60 | 42 | 32 | 33 |
| Piermont | 13 | 9 | 8 | 12 | 10 | 11 |
| | | | | | | |
| Rockland County | | | | | | |
| 7 day postivity rate | 5.3% | 5.5% | 6.1% | 5.2% | 5.0% | 5.1% |
| Active cases | 1,644 | 2,014 | 1,909 | 1,648 | 1,432 | 1,592 |
| Hospitalized | 58 | 51 | 41 | 39 | 33 | 50 |
| COVID-19 deaths (total) | 914 | 910 | 901 | 896 | 887 | 872 |
Source: Rockland County Health Department / NYS Health Department, 3/27/2021
The Rockland County Department of Health (RCDOH) is posting registration links for the COVID-19 vaccine on the COVID-19 webpage. The links to make appointments will remain on the COVID-19 webpage to make it more accessible for residents to book new appointments whenever they become available and when cancelations occur. For up-to-date alerts on when the RCDOH COVID-19 vaccine appointments become available, follow/like facebook.com/rockhealth or twitter.com/rockhealth.
Village of Nyack
The Nyack Business Council will hold a meeting via Zoom today (Mon, Mar 29, 2021) at 4p.
Water Main Work on High Avenue
Ground Control Excavating is working on a new Water Main Installation Project for the Village of Nyack Water Department on High Ave between N Franklin St and N Broadway. There will be limited access to this section of High Ave from 8a-5p, Mon-Fri. Limited parking will be allowed on High Ave from N Franklin St to N Broadway during these hours. Parking restriction signage will be placed on the street as needed. If you have any questions, please contact Darya Rafizadeh, Project Manager, at Ground Control Excavating at 845-820-2801.
Village of South Nyack
There will be a special Joint Police Board meeting on Police Reform via Zoom today (Mon, Mar 29, 2021) at 7:30p.
The Village of South Nyack Dissolution Plan Steering Committee will hold a meeting on Wed, Mar 31, 2021 at 8a via Zoom.
And there will be a special Board of Trustees meeting to consider a resolution on Police Reform on Wed, Mar 31, 2021 at 7:30p via Zoom.
Village of Upper Nyack
Village Board Meeting Recording Available
In case you missed it, video recording and transcript are available for the March 18 Regular Meeting of the Village Board of Trustees and Public Hearings.
Save the Date – Public Hearing on Noise Law of the Village of Upper Nyack
The Board of Trustees of the Village of Upper Nyack will hold a public hearing on Thurs, Apr 15, 2021 at 7:30p to consider the adoption of a proposed Local Law, the Noise Law of the Village of Upper Nyack, regulating unnecessary noise within the Village of Upper Nyack. This law will also be known as Local Law #5 of 2021. The full text of the proposed law is available on uppernyack-ny.us
The meeting will be held via videoconferencing, and transcripts will be provided at a later date. The public will have the opportunity to see and hear the meeting live and provide comments. To access the meeting an ID# and password may be found on uppernyack-ny.us. A meeting agenda will be posted on the village's website. Comments and questions can also be provided via email before the meeting to Carol G. Brotherhood, Village Clerk at village.clerk@uppernyuack-ny.us.
Town of Orangetown
2021 Spring Recreation Programs
The Orangetown Parks & Recreation Spring brochure is now available on orangetown.com. Visit the to register.
Town of Clarkstown
Yard Waste Pick Up
The Clarkstown Highway Department has started its Yard Waste Pick Up Program for the spring 2021 season. Information about proper waste placement and a schedule may be found on town.clarkstown.ny.us
Rockland County
Donations for victims of Spring Valley Fire
Rockland County suffered a terrible tragedy last week with the fire at the Evergreen Court Home for Adults resulting in the loss of firefighter Jared Lloyd and one of the  residents.
A GoFundMe account has been set up for donations for Firefighter Jared Lloyd's young family. And Assemblyman Mike Lawler, Senator Elijah Reichlin-Melnick, and Assemblyman Ken Zebrowski have coordinated collection locations for donations of clothing and toiletries for those impacted by the fire. Suggested donations include: floss, toothbrushes, toothpaste, mouthwash, soap, deodorant, shampoo and conditioner, new jackets and/or coats, fleeces, socks, underwear, tee shirts, sweaters, sweatpants, jeans, and any other toiletry/clothing items.
Rockland Youth Bureau's Summer 2021 Conservation Corps Program
The Rockland County Youth Bureau is accepting applications for the 2021 Rockland Conservation & Service Corps (RCSC). Conservation Corps members will perform a variety of outdoor, environmental community service projects throughout Rockland. Responsibilities include educating the public about ecological conservation and environmental health issues, conducting field research, building and maintaining nature trails, teaching environmental education, planting gardens, patrolling streams, facilitating clean ups and implementing recycling programs.
To be considered, students must be at least 18. Members are required to serve 350 hours between June 1 and August 20 at local sites including the Rockland County Division of Environmental Resources, the Clarkstown Planning Department, the Town of Ramapo, the Rockland County Drainage Agency, Rockland County Solid Waste Management Authority and Cornell Cooperative Extension, among others. Applications are accepted until positions are filled. The program begins on June 1, 2021 with most of the service taking place June through August. Candidates can request an application by phone at (845) 364-2937/2932 or by e-mail at rcsc@co.rockland.ny.us. Applications are due Fri, Apr 2, 2021.
Emergency Operations Center Activated to Assist in Managing the Senior COVID-19 Vaccine Waitlist
Rockland residents age 65+ can sign up for the Senior COVID-19 Vaccine Waitlist by calling the Rockland County Office for the Aging at 845-364-2110, Mon-Fri (except holidays), 8a-5p. In addition, residents can sign up at rcklnd.us/c19-waitlist.
ML by Maria Luisa Scholarship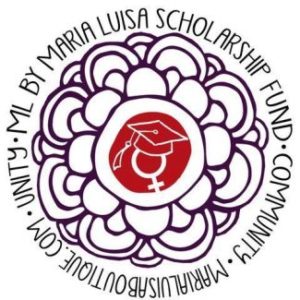 The application for the 2021 ML by Maria Luisa Scholarship program is now available to graduating female students in Rockland County. The ML by Maria Luisa Scholarship recognizes Rockland County high school female seniors who, through their actions or beliefs, embrace the principals of ML by Maria Luisa: civic and community involvement, commitment to social justice, social equality, and environment/eco-friendly lifestyles.
Two $1,000 scholarships will be awarded: one to a promising woman who is a senior attending a private or public Rockland County high school (must be a Rockland County resident) and one to a promising woman who is a senior attending Nyack High School. Candidates who identify as women will be considered regardless of sex assigned at birth. The scholarship will assist with costs in attending a college of the students' choice. The application deadline is March 31, 2021.
---