This week in the villages: Upper Nyack is looking for members for its 150th Anniversary committee to help plan next year's celebration. The Villages of Nyack and South Nyack will hold Board of Trustee meetings, The South Nyack Planning Board will meet, as will the Upper Nyack Architectural Review Board. And tonight, in the Town of Clarkstown, Supervisor George Hoehmann will hold a Tele Town Hall.
Nyack Area COVID Update for March 6
| | | | | | | |
| --- | --- | --- | --- | --- | --- | --- |
| | 6-Mar | 27-Feb | 20-Feb | 13-Feb | 6-Feb | 30-Jan |
| Active cases by community | | | | | | |
| Nyack | 59 | 48 | 54 | 69 | 84 | 105 |
| Valley Cottage | 38 | 39 | 27 | 41 | 66 | 62 |
| West Nyack | 42 | 32 | 33 | 33 | 42 | 49 |
| Piermont | 12 | 10 | 11 | 11 | 14 | 16 |
| | | | | | | |
| Rockland County | | | | | | |
| 7 day postivity rate | 5.2% | 5.0% | 5.1% | 5.2% | 5.6% | 6.1% |
| Active cases | 1,648 | 1,432 | 1,592 | 1,743 | 2,092 | 2,311 |
| Hospitalized | 39 | 33 | 50 | 59 | 78 | 76 |
| COVID-19 deaths (total) | 896 | 887 | 872 | 858 | 845 | 836 |
Source: Rockland County Health Department / NYS Health Department, 3/6/2021
Village of Nyack
The Nyack Business Council will hold a meeting via Zoom today (Mon, Mar 8, 2021) at 4p.
And the Village Board of Trustees will hold a pre-meeting workshop via Zoom on Thurs, Mar 11, 2021 at 7p. Then, Zoom into the Village Board meeting at 7:30p.
Help Fund Spring Tree Planting in Nyack
The Nyack Community Tree Project is seeking donations in any amount for its spring planting. Or consider giving the gift of a tree. For $100, an 8-10 ft tree will be planted within the Village of Nyack on your recipient's behalf. A beautiful printed card will be sent to the recipient with a message letting them know you have given the gift of a tree. To make a donation or gift a tree, please visit nyackparks.org/nyack tree project.
Save the Date – Public Information Session About Our Water
The Village of Nyack will hold an information session about our water at a public workshop on Thurs, Mar 25, 2021, time TBD. In the meantime, view a video presentation, PFAS Chemicals in Rockland Water: What are the Risks and What Needs to Be Done, which was recorded in January by Rockland Water Coalition and seven environmental groups. The speakers included: Professor Robin Bell, Judith Enk, Dan Shapely, and Robert Hayes.
Village of South Nyack
The Board of Trustees will hold a Budget Workshop via Zoom on Tue, Mar 9, 2021 at 6p. Then, read the full agenda at Southnyack.ny.gov before Zooming into the Village Board meeting at 7:30p.
The Planning Board will meet on Wed, Mar 10, 2021 at 7:30p via Zoom.
Village of Upper Nyack
The Architectural Review Board will meet tonight (Mon, Mar 8, 2021) at 6p. Read the full agenda at uppernyack-ny.us before Zoom-ing into the meeting.
150th Anniversary Committee Members Needed
Upper Nyack will be 150 in 2022 and is looking for committee members to help make the occasion special. The village would like to collect oral and video histories and install some historical signage around the village. And any other ideas will be appreciated. If you would like to serve on the Sesquicentennial Committee along with Win Perry, email Mayor Tarapata at Mayor.Tarapata@uppernyack-ny.us. Meetings will probably begin in April.
Save the Date – Village Election
Voting for the Village Election will be held in the Old Stone Meeting House, 347 N Broadway, Upper Nyack on Tue, Mar 16, 2020 from 12-9p. There will be no separate registration day. You must register with the Rockland County Board of Elections by Fri, Mar 5, 2021.
The following person(s) were nominated for the Office of Mayor, with one to be elected to a term of 2 years.
– Karen Tarapata
The following persons were nominated for the Office of Trustee, with 2 to be elected for a term of 2 years:
– R. Michael Esmay
– Laurie Dodge
Town of Orangetown
Military Tribute Banners
Orders may now be placed for the Town of Orangetown Military Tribute Banners. If you previously subscribed, you can renew at any time. Feel free to email Supervisor@Orangetown.com or call (845) 359-5100 x 2293 for more information.
Town of Clarkstown
Tele Town Hall Tonight (Mon, Mar 8, 2021), 6p
Join Supervisor George Hoehmann for an update on a group telephone call to ask any questions or bring up any concerns you may have. Call 845-207-0883 or 845-639-2150 to join or watch on FB live.
Outdoor Dining Permits
The Clarkstown Town Board has recently voted to renew outdoor dining permits for restaurants. Owners who previously applied for a permit need to obtain renewed permission from your landlord. For more questions, please contact the Building Department at 845-639-2100 or Economic Development at 845-639-2063.
COVID-19 Vaccination Assistance for Seniors
Supervisor Hoehmann has implemented a program with BOCES nursing students to assist eligible senior residents having trouble with the online registration. Seniors can call the office at (845) 639-2050 to be added to the list for assistance.
Rockland County
Emergency Operations Center Activated to Assist in Managing the Senior COVID-19 Vaccine Waitlist
Rockland residents age 65+ can sign up for the Senior COVID-19 Vaccine Waitlist by calling the Rockland County Office for the Aging at 845-364-2110, Mon-Fri (except holidays), 8a-5p. In addition, residents can sign up at rcklnd.us/c19-waitlist.
ML by Maria Luisa Scholarship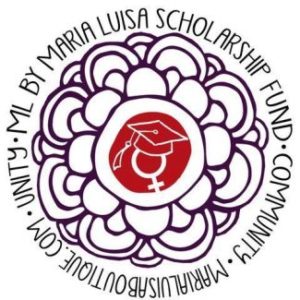 The application for the 2021 ML by Maria Luisa Scholarship program is now available to graduating female students in Rockland County. The ML by Maria Luisa Scholarship recognizes Rockland County high school female seniors who, through their actions or beliefs, embrace the principals of ML by Maria Luisa: civic and community involvement, commitment to social justice, social equality, and environment/eco-friendly lifestyles.
Two $1,000 scholarships will be awarded: one to a promising woman who is a senior attending a private or public Rockland County high school (must be a Rockland County resident) and one to a promising woman who is a senior attending Nyack High School. Candidates who identify as women will be considered regardless of sex assigned at birth. The scholarship will assist with costs in attending a college of the students' choice. The application deadline is March 31, 2021.
---