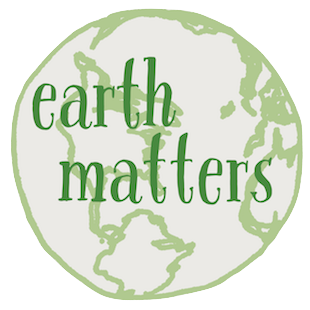 Earth Matters focuses on conservation, sustainability, recycling and healthy living. 
If Earth Matters to you, sign up for our mailing list and get the next installment delivered bright to your inbox.
by Julie Wendholt
If you are paying more attention to how your lifestyle decisions may impact the planet or your community, you can apply the same perspective to your investments. An increasingly popular investment strategy is known as environmental, social, and governance (ESG) investing. It allows you to focus your investments in ways that are designed to generate a more meaningful impact beyond dollars and cents.
Traditionally, many investors have looked at the investment selection process as one focused exclusively on financial considerations such as a company's profitability and the strength of its balance sheet. While keeping those factors in mind, ESG investing incorporates non-financial aspects of the investment that are deemed to be consistent with your own values. By applying ESG, you can be more intentional in how you put your investment dollars to work.
In some contexts, investment approaches similar to ESG may be identified by other terms, such as Socially Responsible Investing (SRI) or sustainable investing. While there are modest differences in the definitions, the general approaches they take are similar.
The ESG standard
To get a better sense of how ESG investing is defined, here are some of the ways that companies are measured in each of the 3 categories:
Environment – consideration is given to how companies deal with challenges such as greenhouse gas emissions, the sustainability of its products, recycling policies, and its impact on natural resources.
Social – has to do in part with how the company manages its internal work environment including diversity in its hiring practices and management. It also relates to the company's approach to the broader world, including its involvement in the community and countries in which it chooses to do business.
Governance – primarily focuses on a company's management practices, including diversity of corporate boards, the reasonableness of executive pay and policies around support of political candidates or causes.
ESG investing is not limited to stocks. While equity investing may represent the most significant aspect of ESG investing, it isn't the only market that is in play. Fixed income investments, private equity, and private debt also offer ESG options that can be incorporated into a broadly diversified portfolio.
A Growing Marketplace
ESG investing is increasingly accessible for individuals. You can choose to identify and invest in individual securities, or you can utilize mutual funds and exchange-traded funds (ETFs) that pursue ESG strategies.
It may be beneficial to establish your own framework, prioritizing ESG objectives that are most important to you. Then you can begin to match specific investments that are best suited to your own preferences.
Keep in mind that when choosing investments, ESG considerations aren't applied to the exclusion of other considerations. For example, as an equity investor, you are still looking to identify companies that you believe are in a strong financial position and can generate favorable results for your portfolio. From there, ESG screens can be applied to help determine which of these investments can fulfill your broad investment objectives.
If ESG investing is a priority for you, it's important to determine how best it can be incorporated into your broader portfolio. You want to choose investments that will be beneficial in helping you reach your most important investment objectives. Talk to your financial advisor to assess the most appropriate strategies for you.
Julie Wendholt, APMA®, is a Financial Advisor and Vice President of Pell Wealth Partners, a private wealth advisory practice of Ameriprise Financial Services, LLC in Rye Brook, New York.  She specializes in fee-based financial planning and asset management strategies and has been in practice for 7 years. To contact her, call 914.539.8820 or visit https://www.ameripriseadvisors.com/Julie.Wendholt
Earth Matters  focuses on conservation, sustainability, recycling and healthy living. This weekly series is brought to you by Julie Wendholt, Financial Advisor & Vice President of Pell Wealth Partners, a private wealth advisory practice of Ameriprise Financial Services, LLC.