by Juliana Roth
"I asked her if she would allow me to photograph her in her hats," Susan Hillary explains of the origin of her new short film The Pratt in the Hat. "She agreed and little did I know what lay beneath her large-brimmed bonnets was a woman whose personal insight and firsthand knowledge into racial equality is one that we should all lean into, now more than ever." Frances Pratt's hats make a bold statement–as does her lifetime of service to her community, beginning in 1957 and continuing through her retirement as the President of the Nyack, NY Branch of the NAACP this year.
Rivertown Film Society will explore Pratt's local legacy with a free screening of the film, which offers insight into not just Pratt's colorful hats, but her life as an activist and a woman of color. That same week, 2 films by another local woman of color, Piermont based writer and director Kathleen Collins (1942 – 1988), will premiere in the county with a virtual screening by the film society. Collins lived in obscurity, but is being honored for her newly restored, locally made, and highly acclaimed films The Cruz Brothers and Miss Malloy (1980) and Losing Ground (1982).
Hillary has been making independent feature films and documentaries since the 1980s. Some of her films have premiered at the Sundance and Cannes Film Festivals. Rivertown previously presented her documentary "Studio 54" on which she was the archival cinematographer. She is a current board member of Rivertown Films.
Suzanne Mitchell celebrates more than 2 decades of producing and directing documentary films, historical network series, and docudramas. As an accomplished producer and director of social, political, and environmental issue related films, she has produced alongside highly acclaimed documentarians and is the recipient of 2 Emmys, 2 Gracie Awards, an Omni Intermedia Award, and a Cine Golden Eagle.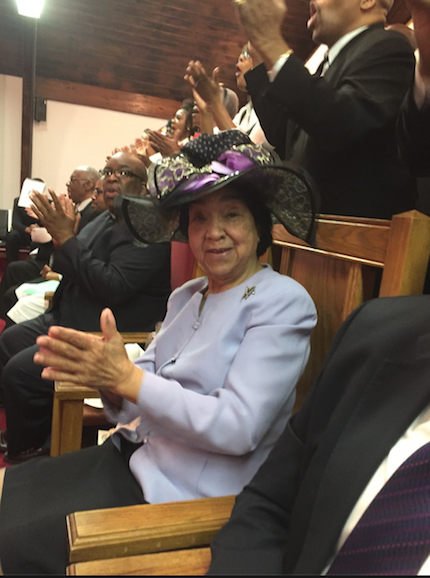 Pratt has spoken publicly about her hats before, noting that their origin is found in Southern church traditions. Church hats were a political statement to individuate women during segregation, a refusal to deny their own beauty and strength. Her hats were designed by her late husband and made to match her outfits. The goal of the film is to highlight Pratt's hats and the complex life they emerged from.