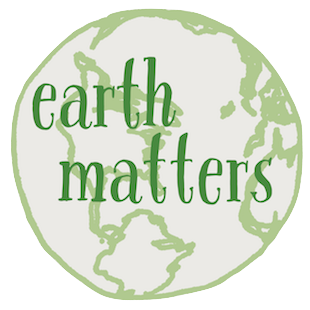 Earth Matters focuses on conservation, sustainability, recycling and healthy living.
If Earth Matters to you, sign up for our mailing list and get the next installment delivered bright to your inbox.
Stroud discusses his new children's book, Wild Outside, written to empower young people to connect to nature.
by Evie Toland
Les Stroud, creator of the internationally viewed outdoor adventure TV show Survivorman, sat in his car, with two chocolate labs keeping him company in the backseat, as rain pummelled down on his windshield. The southern Oregon coast, where he was calling from, was experiencing a raging storm but Les only saw it as another opportunity for connecting youth with nature: "I'm looking right now at a wild storm and I can't think of anything better than to suit up properly than to go tromping on the trail in this pouring rain with kids."
We were discussing his most recent book, Wild Outside: Around the World with Survivorman, due out this March. Unlike his other books, such as Will to Live: Dispatches from the Edge of Survival or Survive: Essential Skills and Tactics to Get You Out of Anywhere Alive, written for an adult audience, Wild Outside is his first book designed strategically to inspire, motivate, and empower kids to become outdoor adventurers and nature lovers. 
The book includes stories detailing a few of the many adventures Stroud experienced while filming his show Survivorman all over the world. There are moose chases, grub dinners, near hypothermia, snail mysteries, jaguar stalking, and friendly lynx encounters–adventures that would make any outdoor enthusiast green with envy. These stories are exciting and dramatic to read, but Stroud says that his goal in sharing them is not to glorify the drama of survival, but to teach: "What I do, I do to teach. I always have and always will. My motivation is to teach real and important skills–the skills of learning to calm down, assess the situation, and make a decision. These are baseline skills that allow us to achieve all the other adventures we want to do."
Wild Outside is structured into 4 parts to highlight these essential baseline skills: preparation, observation, appropriate reaction, and adaptation. Within each part are a few of Stroud's stories that drive home the greater lesson relating to each skill. The book also has guided activities, such as how to track weather patterns, read topographic maps, and find signs of animals in their own neighborhoods. And there are safety tips, survival kit must-haves, and other interesting facts about the natural world printed in blocks throughout the book.
Because of these additions, the book ends up reading like a guidebook, where kids are given all the tools they need–inspiration, safety tips, guided activities, and knowledge–to start their own adventures in nature. "With this book, I get the opportunity to put the drive and motivation in the hands of the children," Stroud says. "Rather than it being a book that teaches adults to teach kids, I'm going right to the source." Connecting with nature is inherent, he says, and kids want to do it. We just need to give them the tools, inspiration, and opportunities to follow their own desire to go outside.
Nature survival TV shows have become a very popular genre of entertainment including hit shows like Naked and Afraid, Alone, and Man vs. Wild. And it's easy to lump Survivorman, and Les Stroud's work more broadly, into this category. But Stroud contends that these shows were inspired by his show. "Without Survivorman, there's no survival TV industry, there's no Man vs. Wild or Naked and Afraid." "They all miss the point," though, Stroud said. 
Stroud's goal isn't to just help kids survive their interactions with the natural world, but to thrive in nature. Stroud says that these TV shows tend to glorify survival and competition, whereas real survival in nature is tough work, "Survival is ugly and painful. There is only one thing you want to do in a survival situation: go home." And while his show's premise is filming himself out in the wilderness alone, Stroud insists that experiences in nature are meant to be shared in community: "If you and I go out in a survival situation, we're not going to compete, for goodness sake. We're going to work together. Living alone, you are riddled down to just surviving. But with community, you can thrive."
I wondered if reading Stroud's wild adventures in exotic landscapes could also make kids feel disheartened by the access to nature they have. Wouldn't a kid living in Manhattan feel less excited about exploring city streets and watching pigeons after reading about moose chases and jaguars? "My first [wilderness] course was in the middle of downtown Toronto. We went to the little valley behind the college and found 150 wild edible plants to learn. It's easy, it's fun, and there's always somebody that wants to teach!" Stroud said. "I would lay money right now that if you live in Manhattan, there is somebody that knows the wild edibles that grow in Central Park. And I bet you they run Saturday workshops." No matter where you live, there's always somewhere to start, and there's always somebody who wants to help you get started.
Nature provides plenty of opportunities for everyone to find their way in, and not all of them need to be dramatic and intense. "Right now, I'm looking out at a storm, and that's a pretty powerful energy. And then there's a butterfly landing on a milkweed plant, and there's a whole story there too. Did you know the monarch butterfly flies from Ontario to Florida in three generations, and three generations later the offspring know to come back to the same field? That's crazy." From rain, to rock, to shelters and butterflies, Stroud says to celebrate all of it, so that children can find their own unique way to relate.
Stroud hopes that Wild Outside provides youth with the inspiration to find what they love about nature, in their own unique way, and encourages adults to let the young adventurers lead the way. "A woman once asked me this question [of how to support her child in connecting to nature], and I told her, 'If you really want your three year old to start going down this path, go out in the backyard with her, let her sit in the grass and let her dig her fingers into the mud.' While we might not all be stalked by jaguars alone in the Amazon, Wild Outside inspires any reader to create adventure from whatever is out there, just beyond our door, ready and waiting for our attention.
Read Earth Matters every Wednesday on Nyack News And Views, or sign up for the Earth Matters mailing list. Earth Matters  focuses on conservation, sustainability, recycling and healthy living.